Saved Stories – None
Ex-Russian minister says he thought bag with $2 million cash was gift of alcohol

MOSCOW (Reuters) – Former Russian economy minister Alexei Ulyukayev, accused of extorting a bribe, told a court on Monday he thought a bag holding $2 million in cash which he took from Rosneft chief executive Igor Sechin held a gift of expensive alcohol.
Deutsche Welle: DW.com – Europe: Vladimir Putin's Russia has become a 'toxic state'

Vladimir Putin is widely expected to run for his fourth presidential term in 2018. Russian sociologist and the winner of this year's Lev Kopelev Prize, Lev Gudkov, tells DW why this scenario is dangerous.
 Deutsche Welle: DW.com – Europe
After Tumultuous Week, Germanys Politics Look to the Familiar

Leaders of the German chancellors conservative party say a coalition with the Social Democrats would provide more stability than a minority government.
Apocalyptic Scenario: Russian Diplomat Warns US Against Korean Military Exercises – International Business Times
Kremlin Coquetry': With Exit Talk, Kadyrov Seen Seeking Avowal Of His Power, Concessions From Moscow

The Chechen leader may be saying the time has come to quit his job, but analysts don't think he's going anywhere.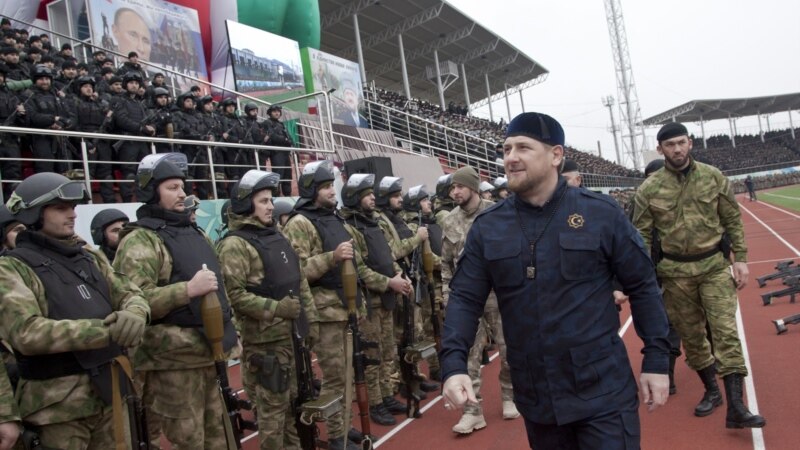 Ukraine 'Extremely Concerned' Council Of Europe Caving To Russian 'Blackmail'

Ukrainian officials and politicians have reacted with alarm to reports that the Council of Europe is considering lifting sanctions imposed against Russia over its military intervention in Crimea out of fears that Moscow might otherwise leave the body.
FBI gave heads-up to fraction of Russian hackers' US targets – Yahoo News
Security measures heightened at Christmas markets in Germany

Police are boosting security at Germanys famed Christmas markets, including those in cities with large populations of U.S. military personnel and their families.
Flynn could implicate any number of Trump officials and Trump himself – Washington Post
The pathetic neediness of Trump – Washington Post

Washington Post

The pathetic neediness of Trump

Washington Post

In the cauldron of the presidency when surrounded by sycophants to one side and brutal critics to the other, and faced with constitutional and practical limitations on executive power, 

Trump's

 already weak temperament, intellect and psyche are stressed.

and more »
Trump's decision to meet with Putin 'drew literal groans' from his staff: report – Raw Story
McCain: Trump Has No 'Principles and Beliefs,' Just 'Takes Advantage of Situations' – Newsweek
Trump once again rises to Wall Street's defense – Washington Post
Trump May Be Nuts. But Is He Crazier than Nixon? Or LBJ? – Newsweek
Trump May Be Nuts. But Is He Crazier than Nixon? Or LBJ?

Newsweek

It is clear that a large number of our past Presidents had mental issues that affected their performance in office, although none on the level of the potential 

danger

 of Donald 

Trump

. It is a 

dangerous

 game to try to gauge whether past Presidents with 

…
What If? An Alternative Strategy for Sept. 12, 2001 – Common Dreams
Melania Trump basically dared her husband to run in 2016 – Death and Taxes
Jared Kushner Delays Senate Deadline for Documents in Russia Investigation Battle – Newsweek
Trump dumps Soho hotel after glitzy launch and 11-year slump – 6Sqft (blog)
McCain To Hillary Clinton: 'You've Got To Move On'

Sen. John McCain, R-Ariz., says he understands why Hillary Clinton decided to write her campaign memoir, What Happened, which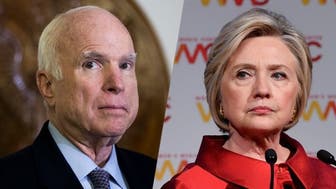 ANALYSIS: In questioning tape's authenticity, President Trump seeks to define own reality – ABC News
Reports: Officer-involved shooting closes Parks Mall in Arlington – mySanAntonio.com
Gunfire at Middletown, New York, mall leaves 2 injured – CBS News
McCain: Trump doesn't have any 'principles and beliefs' – The Hill
The Early Edition: November 27, 2017
Before the start of business, Just Security provides a curated summary of up-to-the-minute developments at home and abroad. Heres todays news.
EGYPT
The attackers who killed at least 305 at a mosque in Egypts Sinai Peninsula on Friday were carrying the flag of the Islamic State group, according to Egyptian officials, the Egyptian President Abdel Fattah al-Sissi said following the attack that he would respond with the utmost force. The BBC reports.
The assault was carried out by suicide bombers and up to 30 gunmen, according to survivors and officials, though no one has claimed responsibility it is widely believed to have been carried out by the Islamic State group. Louisa Loveluck and Heba Farouk Mahfouz report at the Washington Post.
The Egyptian army conducted airstrikes against the vehicles that were used in Fridays attack, however the use of devastating force has been the defining feature of Sissis approach to the Islamist insurgency in the Sinai and it has not delivered success, leaving civilians trapped between militants and heavy-handed military tactics. Declan Walsh and David D. Kirkpatrick explain at the New York Times.
The Saudi Crown Prince Mohammed bin Salman vowed to counter terrorism and extremism, at a gathering of an alliance of 40 Muslim-majority nations yesterday, making the comments in light of the Sinai attack. Officials said that the alliance would allow members to request or offer assistance to each other to fight militants, Stephen Kalin reports at Reuters.
Sinai tribesmen called on men and youths to coordinate for a major operation with the Egyptian army in a statement posted to Facebook after Fridays attack, demonstrating the desire to end the Islamist insurgency despite the historically strained relationship between the army and Egyptian Bedouins. Dahlia Kholaif and Rory Jones report at the Wall Street Journal.
The unprecedented attack in the Sinai Peninsula should prompt Trump to re-examine Sissis aggressive approach to the Islamist insurgency, which has led to large-scale deaths of Egyptian security personnel, reported abuses carried out by Egyptian troops, and increasing insecurity for civilians. The instability of the Peninsula should require a multifaceted strategy for political and economic reconstruction, Ishaan Tharoor writes at the Washington Post.
The Sinai attack was different because it was carried out in a way that completely cuts across local dynamics, undermining the ability of radical groups to recruit local Egyptians and fomenting opposition to extremist ideology, H.A. Hellyer writes at the BBC.
The death toll in the Sinai shows that this is a crisis that has built over decades and accelerated in recent years, the Guardian Editorial board writes, arguing that Sissis heavy-handed approach has further isolated an area that has been marginalized, neglected and repressed and that relying on brute force would likely lead to more civilian deaths.
SYRIA
The White House acknowledged Friday that the Trump administration would stop arming Kurdish (Y.P.G.) fighters in Syria, in a statement a few hours after a phone call between Trump and the Turkish President Reçep Tayyip Erdoğan, the policy shift has been long sought by the Turkish government due to its concerns about Y.P.G.s ties to the Kurdistan Workers Party (P.K.K.), which has fought against the Turkish state for decades. Carol Morello and Erin Cunningham report at the Washington Post.
Trumps pledge not to arm the Y.P.G. will lose value if it is not implemented, the Turkish Deputy Prime Minister Bekir Bozdag said today, a spokesperson for the U.S.-led coalition said yesterday that it was looking at adjustments to the support it provides to the Y.P.G.-led Syrian Democratic Forces (S.D.F.). Reuters reports.
The Pentagon is likely to acknowledge that there are approximately 2000 U.S. troops in Syria, two anonymous officials said Friday, saying that a last minute change in schedules could delay an announcement. Idrees Ali reports at Reuters.
Russian air strikes have killed at least 53 civilians in the Islamic State-held village of Al-Shafah in the Deir al-Zour province at the weekend, according to the U.K.-based Syrian Observatory for Human Rights, Russia had confirmed earlier that six long-range bombers had carried out air strikes in the area but stated that they had hit militants and their strongholds. The BBC reports.
At least 23 civilians were killed yesterday in pro-Syrian government forces operations against the rebel-held Eastern Ghouta area near the capital of Damascus, according to the Syrian Observatory for Human Rights, despite the fact that the area forms part of an agreed de-escalation zone brokered by Russia, Turkey and Iran. Reuters reports.
Russia has been emboldened by its efforts to support President Bashar al-Assad and Russian President Vladimir Putin has been pragmatic in his approach to Syria, however the challenge now is how to win the peace. Jonathan Marcus provides an analysis at the BBC, adding that the Trump administrations support for the Kurds provided it key leverage in the future of Syria but it may have conceded its influence to pacify Turkey.
U.S.-led airstrikes continue. There were no reported strikes conducted on Nov. 19 in Iraq or Syria. [Central Command] The figures have not been updated since Nov. 20.
LEBANON
The return of Lebanese Prime Minister Saad Hariri has raised questions about the future of Lebanon and the region, Hariri unexpectedly resigned on Nov. 4 from the Saudi capital of Riyadh in a televised announcement citing the destructive role of Iran and its Lebanese Shiite Hezbollah ally as the reason for his decision, leading to two weeks of speculation over his status and Saudi Arabias potential role in his resignation. Ben Hubbard and Hwaida Saad observe at the New York Times, explaining the situation and its relevance to the Saudi-Iran rivalry and regional instability.
We will not accept Hezbollahs positions that affect our Arab brothers or target the security and stability of their countries, Hariri said in a statement released by the prime ministers office Saturday, Al Jazeera reports.
Hezbollah has cemented its status as a regional power and it may benefit from the instability that has been caused since Nov. 4 both within Lebanon and in its militant activity outside the country, which it has been conducting with the support of Iran. Erin Cunningham and Louisa Loveluck provide an analysis at the Washington Post.
IRAN
Iran would increase the range of its missiles if Europe wants to turn into a threat, Brig. Gen. Hossein Salami said at the weekend in comments quoted by the state-run Fars news agency, making the remarks after the French President Emmanuel Macron called for discussions on Irans ballistic missile program earlier this month. Al Jazeera reports.
The election of Trump and the foreign policy approach of Saudi Crown Prince Mohamed bin Salman have united Iranians in the belief that the U.S. and Saudi Arabia cannot be trusted and that Iran is capable of staring down its enemies, especially in light of the successes of Iranian-led militias in Syria and Iraq against the Islamic State group. Thomas Erdbrink writes at the New York Times.
U.S.-TURKEY RELATIONS
The trial of Turkish businessman Reza Zarrab in Miami has the potential to further deteriorate U.S.-Turkey relations, Zarrab has been charged with conspiring with Turkish officials to help evade U.S. sanctions on Iran, charges which have infuriated Turkish President Reçep Tayyip Erdoğan. David Gauthier-Villars and Nicole Hang report at the Wall Street Journal.
Erdoğan has attempted to paint the charges as a fabrication and the continuation of last years failed coup against Ankara, he has raised the issue with U.S. officials on numerous occasions and with Trump in September, revealing the level of anxiety that the Turkish government feels about Zarrabs case. Carlotta Gall and Benjamin Weiser report at the New York Times.
Speculation surrounding Zarrabs possible cooperation with U.S. prosecutors has prompted some to question whether he has been providing information to special counsel Robert Muellers team in his investigations into Trumps associates, including former national security adviser Michael Flynn who worked on behalf of the Turkish government before the 2016 U.S. election. Devlin Barrett reports at the Washington Post.
TRUMP ADMINISTRATION FOREIGN POLICY
The U.S. reversed its decision to close the Palestinian Liberation Organization (P.L.O.) mission in Washington last week, saying that it would impose limitations that it would expect to lift after a 90-day period. Max Greenwood reports at the Hill.
The presidents son-in-law and senior adviser Jared Kushner still has responsibility for a plan to end the Israel-Palestine conflict, however his portfolio has shrunk significantly since the appointment of White House chief of staff John F. Kelly. Sharon LaFraniere, Maggie Haberman and Peter Baker explain at the New York Times.
The strained relations between Secretary of State Rex Tillerson and much of the staff at the State Department was exemplified by the recent departure of the chief of security, with many diplomats concerned about Tillersons lack of focus on policy and the priority he has placed on reorganizing the department. Gardiner Harris reports at the New York Times.
Tillerson has been focusing on fiddling around with the org chart and mundane tasks instead of focusing on diplomacy, he has failed to fill key positions and has immersed himself in bureaucracy. Tillerson needs to stop playing management consultant and be the secretary of state, the former U.S. State Department director of policy planning, David McKean, writes at POLITICO Magazine.
OTHER DEVELOPMENTS
The F.B.I. did not notify tens of U.S. officials that Russian hackers attempted to break into their personal email accounts, an AP investigation has found, Raphael Satter, Jeff Donn and Desmond Butler report.
Special counsel Robert Muellers team have been investigating former national security adviser Michael Flynns work on a documentary film targeting exiled Turkish cleric Fethullah Gülen and financed by Turkish interests, the questions about the film come as part of a wider probe into whether Flynn improperly concealed financial ties to Turkey and Russia, and amid speculation that Flynn may be working on a deal with Mueller. Dion Nissenbaum and Rebecca Ballhaus report at the Wall Street Journal.
We are still in a stalemate, the top U.S. commander in Afghanistan Gen. John Nicholson said last week, adding the U.S. is only 90 days into Trumps new Afghanistan strategy and that weve set all the conditions to win. Hans Nichols and Jonathan Allen report at NBC News.
South Koreas defense ministry today warned North Korea not to violate the armistice agreement after North Korean troops fired across the demilitarized zone (D.M.Z.) separating the two countries in an attempt to stop a defecting troop. Reuters reports.
Women who have joined the Islamic State group pose a significant challenge when they return to their native countries, many appear to have embraced the terrorist groups ideology and pose a threat to national security upon their return, including the possibility that they would indoctrinate family members. Souad Mekhennet and Joby Warrick report at the Washington Post.  
Russian President Vladimir Putins tactics in Ukraine threaten to push the Trump administration into another bad deal that undermines the West and strengthens Russias hand, Josh Rogin writes at the Washington Post.
Flipping Michael Flynn: The real and imagined damage of a Mueller deal – The Hill