Abwehr after WW2?! The International Committee is needed to investigate its status and activities. – Global Security News
News and Times from mikenova (9 sites)
Global Security News: Canaris was the U-boat intelligence officer, and this circumstance shaped his conceptual outlook. – M.N. | Billy Budd – Wikipedia | submarine intelligence officer psychology – Google Search | submarine crew psychology – Google Search
Global Security News: 9:19 AM 9/12/2018 – Submarine crew psychology
Global Security News: 7:59 AM 9/12/2018 – Cross as the symbolic spike of life
FBI News Review: 6:08 PM 9/10/2018 – The FBI gets egg all over its face in Maria Butina 'red sparrow' claim – American Thinker (blog)
FBI News Review: 2:21 PM 9/10/2018 – This is one of the "bio-centric principles" of Abwehr, as I call them. It probably is derived from the common maritime observations: "Smart Seagull drops crab on the fly to break it": the higher you lift them the harder they fall, and then some smart seagulls will enjoy their fresh crab meat salad for lunch. M.N.
Global Security News: 1:50 PM 9/10/2018 – Is this "a salute" of the New (today's) Abwehr to the old one and  the centennial celebration of  of the Treaty of Versaille? M.N.
Global Security News: 9:24 AM 9/10/2018 – M.N.: Iz zis another "Rise And Fall" game of the "New Abwehr"? The Homophobic Operation "MuckCron"? "Cron is a tool that allows you to execute something on a schedule"…
FBI News Review: 6:49 AM 9/10/2018 – Paris knife attack
FBI News Review: 2:01 AM 9/10/2018 – MuckCartyism Redux as COUP D'TV: "Mr. Moonves is the latest high-powered entertainment figure to be ousted from his perch in the #MeToo era".
The News and Times of Puerto Rico: Falangism and Fascism in Puerto Rico – Wikipedia: "Falangist groups have been active in Puerto Rico, especially during World War II, when an 8000 strong branch came under FBI scrutiny."
FBI News Review: 10:19 AM 9/9/2018 – The roots of the present "Crisis Of Intelligence" are in the WW1 | Investigate the origins and functions of FOX News as the murd'ok rupor of Abwehr masking as the Russian Intelligence
FBI News Review: 7:42 AM 9/8/2018 – Confusion Reigns Over Identities of Alleged Russian Hitmen
Global Security News: RECENT POSTS ON G+
FBI News Review: 11:13 AM 9/7/2018 – Accidents and Incidents Review: Largo: Jordan Belliveau and Charisse Stinson | "Crampton-Brophy describes herself on her website as the author of "fiction books under the Romance Suspense genre." Among her works is a series with the tagline "wrong never felt so right," which includes titles such as "The Wrong Hero," "The Wrong Brother," and "The Wrong Husband." | Botham Shem Jean
Global Security News: 8:43 AM 9/7/2018 – The Ballad of a thick man… And where were you before, wise guys?! Keep snoozing another couple of years, you might wake up in a different country. – M.N. | "You put your eyes in your pocket and your nose on the ground There ought to be a law against you comin' around You should be made to wear earphones 'Cause something is happening and you don't know what it is Do you, Mr. Jones?"
The News & Times: 2:41 AM 9/7/2018 – Caseworker visited Largo family one day before child's disappearance | canaris and heydrich on cruiser Berlin – Google Search
The News & Times: 2:29 AM 9/7/2018 – New York attorney general's office has issued subpoenas to every Catholic diocese in the state – Washington Post
Global Security News: 1:55 PM 9/5/2018 – Canaris' love affair with Reinhard Heydrich, both of whom were at least in part Jewish and Gay…
Global Security News: History of homosexuality in German Navy
Global Security News: 5:32 PM 9/4/2018 – Admiral Canaris. In our days he would be "unmistakably" identified as "gay": he looks very much like it
Global Security News: 4:27 PM 9/4/2018 – M.N.: "The Demiurge" is the current head of the current "Abwehr", under the whatever multiple fronts and covers it currently exists
Верховный Главнокомандующий Вооружёнными Силами России Владимир Путин наблюдал за ходом основного этапа военных манёвров «Восток-2018». С Министром обороны Сергеем Шойгу (слева) и начальником Генерального штаба Вооружённых Сил – первым заместителем Министра обороны Валерием Герасимовым.
Из альбома к материалу
13 сентября 2018 года Забайкальский край, полигон Цугол
–
AD SPACE AVAILABLE
Links  | globalsecuritynews.org | fbinewsreview.org | trumpinvestigations.org | worldnewsandtimes.org| world-web-news.com | wwtimes.com | russia-news.org | Posts on G+ | News in Photos | VIDEO NEWS | Audio and Video Mix | The Brooklyn News | The Brooklyn Bridge | Puerto Rico News | News and Times 
____________________________________
Mike Nova's Shared NewsLinks
Skripal poisoning suspects claim they were tourists in 'wonderful town of Salisbury' to visit famous cathedral – Telegraph.co.uk
---
Six dead in California shooting spree
---
Breaking News Emails
Get breaking news alerts and special reports. The news and stories that matter, delivered weekday mornings.
WILMINGTON, N.C. — Hurricane Florence could batter parts of coastal North and South Carolina with hurricane conditions for 24 hours or more and bring up to 40 inches of rain in its center, federal emergency officials said Wednesday.
---
Here's the latest on Hurricane Florence
The Category 2 storm is forecast to bring 15-25 inches of rain in some areas, with up to 40 inches of rainfall near its exact center.
As of 11 p.m. Wednesday, the storm was about 280 miles east-southeast of Wilmington, North Carolina, with maximum sustained winds of 110 mph. It was moving northwest at 17 mph.
About 1.7 million people in North Carolina, South Carolina and Virginia have been warned to evacuate.
Georgia, South Carolina, North Carolina, Virginia, Washington, D.C., and Maryland have declared states of emergency.
---
The storm was expected to make landfall late Thursday or Friday in coastal North Carolina and then potentially stall as it churns its way slowly down the coast, FEMA's National Oceanic and Atmospheric Administration liaison Steve Goldstein said at a news conference Wednesday morning.
"This could mean that parts of North and South Carolina near the coast will experience hurricane-force winds and hurricane conditions for 24 hours or more," he said.
But regardless of when actual landfall occurs, hurricane-force winds were extending 80 miles from the center, and tropical-storm-force winds were extending outward of 195 miles from the center, the hurricane center said.
Coastal North Carolina could get 20 to 30 inches of rain, with isolated areas getting up to 40 inches, and all that rain could produce "catastrophic flash flooding," the hurricane center said. South Carolina could see 5 to 10 inches, with isolated areas getting 20 inches.
A large area of North Carolina was forecast to get 10 inches of rain or more Friday into Saturday.
"This is not going to be a glancing blow," said Jeff Byard, FEMA's associate administrator for response and recovery. "This is going to be a Mike Tyson punch to the Carolina coast."
The storm weakened to a Category 3 hurricane Wednesday afternoon and then weakened to just below that to a Category 2 as of 11 p.m. But the National Hurricane Center warned that "life-threatening storm surge and rainfall" were still expected, and the forecast predicts little change in strength before the storm's center reaches the U.S. coast.
Wilmington, a city of around 119,000 on North Carolina's coast, is along the forecast track. In the final hours before authorities shut down access to Wrightsville Beach, a town just east of Wilmington along the ocean, residents scrambled to secure their possessions, board up their windows, pack their cars and head inland.
Many lived through past storms, including hurricanes Fran and Bertha in 1996 and Floyd in 1999. They expected Florence to be at least as bad. But they largely accepted that with a sense of calm, saying that most homes on the island were more resilient than the cottages wiped out in those prior storms.
"It's a much different beach here now," said local Todd Schoen, just before he drove off the island with his wife and 9-year-old twin sons to stay with his parents four miles inland. "They're all better prepared. A lot of those old beach houses are gone. They were trampled, washed away, knocked down and replaced with other bigger, better constructed houses. It's a different time now."
Duke Energy, the main power supplier for North and South Carolina, said on Twitter that as many as 1 million to 3 million of the company's 4 million customers could experience power outages.
North Carolina Gov. Roy Cooper warned those under evacuation orders that time was running out and urged the state to prepare for the powerful storm.
"North Carolina, my message is clear: Disaster is at the doorstep and it's coming in," he said at a news conference Wednesday morning. "If you're on the coast, there's still time to get out safely. No possession is worth your life."
He warned North Carolinians to plan to be without power for days and "understand the rain may last for days and not hours."
"The National Weather Service has just said it will be unbelievably damaging and they can't emphasize that enough," he added. Cooper said on MSNBC that some 2,800 National Guard soldiers have been activated and others are standing by.
Georgia Gov. Nathan Deal declared a state of emergency on Wednesday afternoon, joining South Carolina, North Carolina, Virginia, Washington, D.C., and Maryland. West Virginia has declared a state of preparedness.
"In light of the storm's forecasted southward track after making landfall, I encourage Georgians to be prepared for the inland effects of the storm as well as the ensuing storm surge in coastal areas," he said in a statement.
Christina Saracina, a resident of Cape Carteret, North Carolina, said she was evacuating with her elderly parents and headed to Atlanta.
"We sat through a Category 2 hurricane before and it did enough damage that we decided that if it was a Category 3 or above we were out," she said. "It was a hard decision because you're leaving all your possessions and your home. You're trying to pack whatever you can and go."
She said she boarded up her home and her parents' home before leaving.
"The area was going to be a disaster zone," she said. "There's a lot of trees in the area and we're by the water."
hurricane florence – Google Search
---
Oregon novelist who wrote about 'How to Murder Your Husband' charged with murdering her husband
---
billy budd naked gay – Google Search
---
billy budd – Google Search
---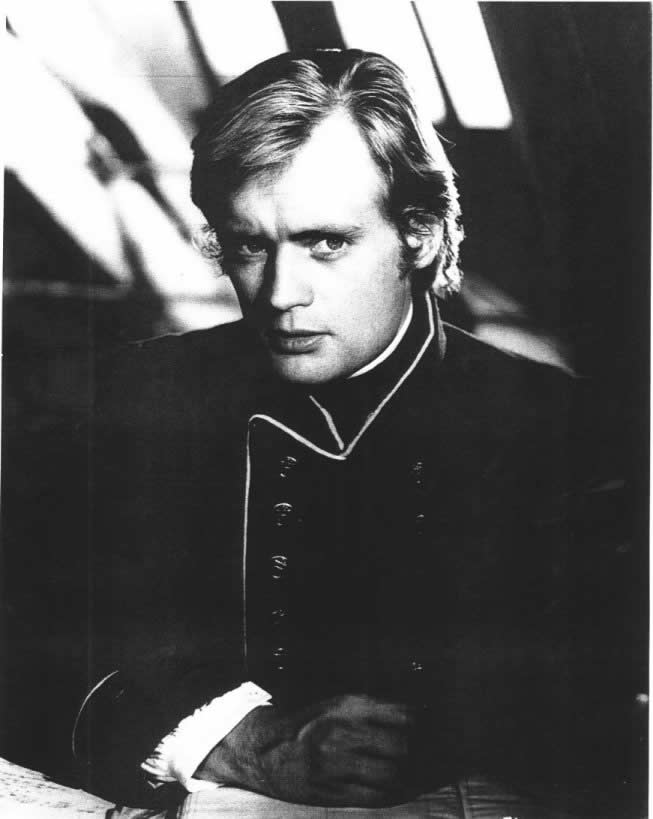 billy budd – Google Search
---
Chef Daniel Brophy – Google Search
---
Yellow Submarine – The Beatles tribute – Lyrics – YouTube
---
Yellow Submarine – The Beatles tribute – Lyrics
billy budd 1962 1 – YouTube
---
billy budd 1962 1
Billy Budd (1962) Official Trailer – Terence Stamp, Robert Ryan Movie HD – YouTube
---
Billy Budd (1962) Official Trailer – Terence Stamp, Robert Ryan Movie HD
Britten – Billy Budd – 1966 BBCtv recording complete – YouTube
---
Britten – Billy Budd – 1966 BBCtv recording complete
Billy Budd. Opera. 1 act – YouTube
---
Billy Budd. Opera. 1 act
Billy Budd | Teatro Dell'Opera Di Roma
---
Season 2017/2018
Music by Benjamin Britten
Opera in two acts
Libretto by Edward Morgan Forster and Eric Crozier
Based on the short novel by Herman Melville
First performed at the Royal Opera House, London, on 1 December 1951
Conductor
 James Conlon
Director
 Deborah Warner
Chorus Master
 Roberto Gabbiani
Set designer
 Michael Levine
Costume designer 
Chloe Obolensky
Lighting designer 
Jean Kalman
Choreographic movements
 Kim Brandstrup
Performers
Billy Budd Phillip Addis
Edward Fairfax Vere Toby Spence
John Claggart John Relyea
Mr. Redburn Thomas Oliemans
Mr Flint Zachary Altman
Lieutenant Ratcliffe David Shipley
Red Whiskers  Christopher Lemmings
Donald Jonathan Michie
Dansker Stephen Richardson
A novice Keith Jameson
The novice's friend Johnny Herford
Squeak Matthew O'Neill
Bosun Francesco Salvadori
First Mate Timofei Baranov*
Second Mate Andrii Ganchuk*
Maintop Domingo Pellicola*
Arthur Jones Antonio Pannunzio
A sailor Lorenzo Grante
Voice Gabriele D'Orazio
* after the project "Fabbrica" Young Artist Program of the Teatro dell'Opera di Roma
Orchestra and Chorus of the Teatro dell'Opera di Roma
with the partecipation of the Boys Choir of the Teatro dell'Opera di Roma
New production
in copruduction with Teatro Real di Madrid and Royal Opera House Covent Garden
sung in original language with italian and english surtitles
We thank Gleb Shestakov for his generous support for the role of Edward Fairfax Vere
Billy Budd – Wikipedia
---
Opening leaf of the story portion of the Billy Buddmanuscript with pencil notations

Author
Herman Melville
Country
United States, England
Language
English
Genre
Adventure fiction, sea story
Published
1924 (Raymond M. Weaver, ed., London: Constable & Co.)
1962 (Harrison Hayford and Merton M. Sealts, Jr., Chicago:University of Chicago Press)
Billy Budd, Sailor is the final novel by American writer Herman Melville, first published posthumously in London in 1924 as edited by Raymond M. Weaver, a professor at Columbia University. Other versions were later published. Melville had begun writing the original work in November 1888, but left it unfinished at his death in 1891. Acclaimed by British critics as a masterpiece when published in London, it quickly took its place as a classic literary work in the United States.
The novella was discovered in manuscript form in 1919 by Weaver, who was studying Melville's papers as his first biographer.[1] Melville's widow had begun to edit the manuscript, but had not been able to decide her husband's intentions at several key points or even to see his intended title. Poor transcription and misinterpretation of Melville's notes marred the first published versions of the text. After several years of study, Harrison Hayford and Merton M. Sealts, Jr. published what was considered the best transcription and critical reading text in 1962. In 2017, the Northwestern University Press published a "new reading text" based on a "corrected version" of the genetic text prepared by G. Thomas Tanselle. [2]
The novella was adapted as a stage play in 1951 by Louis O. Coxe and Robert Chapman and produced on Broadway, where it won the Donaldson Awards and Outer Critics Circle Awards for best play. Benjamin Britten adapted it as an opera by the same name, first performed in December 1951.
The play was adapted into a film in 1962, produced, directed, co-written, and starring Peter Ustinovwith Terence Stamp receiving an Academy Award nomination in his film debut.
submarine intelligence officer psychology – Google Search
---
submarine crew psychology – Google Search
---
submarine crew psychology – Google Search
---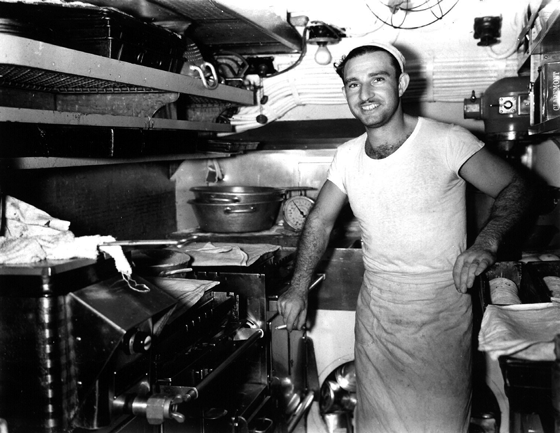 submarine crew psychology – Google Search
---
submarine crew psychology – Google Search
---
submarine crew psychology – Google Search
---
submarine crew psychology – Google Search
---
submarine crew psychology – Google Search
---
submarine crew psychology – Google Search
---
submarine crew psychology – Google Search
---