Saved Stories – None
Mogilevich and Putin

Semion Mogilevich remains a subject of fascination in the Trump-Russia story.
I've written before about Mogilevich's ties to Trump Tower and how the man called the most powerful Mobster in the world may be a subject of interest to Special Counsel Robert Mueller.
I thought it would be worthwhile to take a deeper dive into Mogilevich to understand who he is and what it means for Trump to be connected to him. If you want cut to the chase, here you go: Having a relationship with Mogilevich was in some ways like having a relationship with Putin himself.
Semion Mogilevich and Donald Trump both were born in June of 1946, only two weeks apart, in vastly different circumstances. Trump, as we know, was the son of a wealthy New York developer. Mogilevich was born to a Jewish family in Kiev and before he began his life of crime he earned an economics degree.
Calling Mogilevich a Mobster is a bit misleading. He is a Mobster, but he's much more than a Russian version of Tony Soprano.
Mogilevich is better described as a secret billionaire who made his fortune in the murky gas trade between Russia and Ukraine. US Attorney Michael Mukasey said in 2008 that Mogilevich "exerts influence over large portions of the natural gas industry in parts of what used to be the Soviet Union."
The man called "the Brainy Don" also ran a publicly-traded company that defrauded investors in the United States and Canada out of $150 million. He sells weapons and drugs, arranges contract killings, runs prostitutes — all on an international scale. He has connections and influence at the very top of the Russian oligarchy. But the biggest sign of his power and influence is that he today lives free in Russia.
How is this possible? How can an international criminal live openly in Moscow?
To understand this, consider this secretly recorded conversation between then Ukrainian President Leonid Kuchma and Ihor Smeshko, who was then head of Ukraine's military intelligence:
Smeshko:  "So, this is why [the American FBI]  thinks that Mogilevich's organization, it is working completely under the cover of SBU [Ukraine's secret service.] This is why there is this kind of cooperation there!"
Kuchma: "He [Mogilevich] has bought a dacha in Moscow, he keeps coming.
Smeshko: "He has received a passport already. By the way, the passport in Moscow is in a different name. And what is level in Moscow is … Korzhakov [the head of Boris Yeltsin's personal security] sent two colonels to Mogilevich in Budapest in order to receive damaging information on a person … He himself did not meet them. His organization's lieutenant, [Igor] Korol, met these colonels and gave them the documents relating to 'Nordex'. Mogilevich has the most powerful analytical intelligence service. But Mogilevich himself is an extremely valuable agent of KGB, PGU … When they wanted to … Mogilevich … When the Soviet Union collapsed UKGB 'K' command did not exist yet. When one colonel wanted to he is retired, he lives there when he tried to arrest him, he got his pennyworth, they told him 'Stop meddling! This is PGU [SVR, Russian foreign intelligence service] elite'. He has connections with [Russian businessman and former Deputy Prime Minister Anatoly] Chubais."
This conversation, which was secretly recorded by a Kuchma bodyguard, is difficult to follow, but it gives you a sense of Mogilevich's power and reach. First, he ran his own powerful intelligence service that was useful to a  Russian president. He was an agent of the KGB in the days of the Soviet Union and remains a source to modern Russian intelligence. And he is protected by powerful interests in Russia.
These tapes were of great interest to Alexander Litvinenko, a former Russian FSB officer who was poisoned in a London hotel in 2006 with radioactive Polonium-210. Litvinenko, who hated Putin, had a role in transcribing them and publicizing them.
The British inquiry into his death went into considerable detail of the conversations on these tapes and his writings, which contain a few other fascinating bits of information on Mogilevich. In an email, Litvinenko revealed that Mogilevich had sold arms to al Qaida:
"I know beyond the doubt that Mogilevich is FSB's long-standing agent and all his actions including the contact with al Qaida are controlled by FSB — the Russian special services. For this very reason, the FSB is hiding Mogilevich from the FBI."
In Russia, criminals and intelligence services aren't adversaries. They are birds of a feather. They share information. The Mob helps the state, and in return, Russian criminals like Mogilevich get to share in the riches and remain free.
As Mark Galeotti, an expert on Russian history and security issues, writes,
"The Russian state is highly criminalized, and the interpenetration of the criminal underworld and the political upperworld has led the regime to use criminals from time to time as instruments of its rule."
Mogilevich's ties to the Russian political "upperworld" go deep. Very deep.

In another  secretly recorded conversation in 2000, Ukrainian PM Kuchma discusses Mogilevich with  Leonid Derkach, the former head of the Ukrainian security services.
Kuchma: "Have you found Mogilevich?"
Derkach: "I found him."
Kuchma: "So, are you two working now?"
Derkach: "Were working. We have another meeting tomorrow. He arrives incognito.
Later in the discussion Derkach revealed a few details about Mogilevich.
Derkach: "Hes on good terms with Putin. He and Putin have been in contact since Putin was still in Leningrad."
Kuchma: "I hope we wont have any problems because of this."
Derkach: "They have their own affairs"
According to Litvinenko, the poisoned ex-FSB agent, Putin was Mogilevich's "krishna" or protector in Russian underworld slang.
And this was a relationship that dated back to the early 1990s when the future Russian president was a deputy mayor in St. Petersburg.
Mogilevich have good relationship with Putin since 1994 or 1993, Litvinenko says in broken English on a tape made before his death.
Back in 1993 and 1994, Putin was deputy mayor of St. Petersburg. He was known in St. Petersburg as the man who could get things done. His approach to the criminal world  was a practical one, Karen Dawisha writes in Putin's Kleptocracy.
The mafia and the KGB had always had points of intersection and conflict — the 1990s were no different, and the mafia had its uses. It was global, it could move money, it could hide money, and in any case, some of the money would come back to St. Petersburg for investment.  So how did Putin operate? First and foremost, he made illegal activity legal.
Most countries, even corrupt ones, go after their biggest criminals. But in Russia,  criminals have their uses.
One of these points where the interests of Mogilevich and Putin merge is in the natural gas trade. RosUkrEngero (RUE), a murky Swiss company that acts as an intermediary in gas sales between Russia and Ukraine is seen as a joint venture of sorts between the two men.
RUE is half owned by Gazprom, the Russian gas giant that is run by Putin's cronies. The other half is nominally owned by two Ukrainian businessmen: Dmitry Firtash and a minority partner. But the U.S. government suspects that Mogilevich (see here) is the man behind the curtain at RUE.
The world was closely watching in 2008 when Russian police arrested Mogilevich on a tax evasion scheme. He posted bail and was released a year later.  Charges were dropped in 2011.
Mogilevich is part of the story, the tragedy really, of modern Russia.
Russia is a country rich in natural resources. It has great wealth below the ground. Above ground the wealth is shared by a small number of individuals who were close to Russian President Vladimir Putin.
Putin allowed this select few to enrich themselves by siphoning billions out of the country's natural gas and oil fields, its steel and nickel mills, its fertilizer plants, the state railroads, and many more industries. In return for unimaginable wealth, these oligarchs pledged absolute fealty to Putin.
This is an operation that Mogilevich knew very well. Enriching yourself and your friends in exchange for loyalty — that's the job of a Mafia Don. Which is exactly what Putin is.
As Sen. John McCain told late night host Seth Meyers, Russia is a "a gas station run by a mafia that is masquerading as a country.
Filed under: Russia, Semion Mogilevich, Vladimir Putin
Russia's Lies Are Aimed at Undermining European Democracies – White House Chronicle
Putin's Patriotic Frenzy Is Turning on Him – Bloomberg

Bloomberg

Putin's Patriotic Frenzy Is Turning on Him

Bloomberg

A Russian high school student expresses sympathy for a German soldier who died in a Soviet prisoner camp after World War II. A wave of condemnation rises on Russian social networks and spills over into parliament. At first glance, nothing to be excited …

and more »
Will America's bankers oblige Donald Trump? – The Japan Times

The Japan Times

Will America's bankers oblige Donald Trump?

The Japan Times

In recent years, America's reliance on its Asian bankers has begun to be viewed through the lens of 

national security

 threats. At what point, though, do Beijing, Tokyo, Hong Kong and others begin feeling like dupes in a giant pyramid scheme, one 

…
This Thanksgiving, Seth Meyers says we can at least be grateful the Trump-Russia conspirators are so stupid – AV Club
Trump: The President at War – FrontPage Magazine

FrontPage Magazine

Trump: The President at War

FrontPage Magazine

And this work, two things epitomized the 

Trump

 revolution or the 

Trump

 revolt. It's J. D. Vance's book, "Hillbilly Elegy." If you haven't read it, it's quite powerful, the sociological content of the 

Trump

 revolt. But as important was Pat Caddell's 

…
Vanity Fair: Trump Revealed to Russians Sayeret Matkal, Mossad, Syria Operation – The Jewish Press – JewishPress.com
Donald Trump – Google News: Donald Trump Jr.'s Thanksgiving Conversation Starter Tips Spectacularly Backfire – HuffPost
 Donald Trump – Google News
Donald Trump – Google News: Revealed: The highly sensitive Israeli intelligence on Isis that Donald Trump gave away to Russia – The Independent
 Donald Trump – Google News
Trump is right — America and Russia need to work together to lower tensions – Fox News
Donald Trump – Google News: Philadelphia Mayor Roasts Donald Trump: 'Our President Is A Bully' And 'A Punk' – HuffPost
 Donald Trump – Google News
This Thanksgiving, Thank Donald J. Trump – National Review
How The US Defines Race And Ethnicity May Change Under Trump – NPR
Why Turkey Feels Burned By Trump – Politico

Politico

Why Turkey Feels Burned By Trump

Politico

  The Turks had high hopes for Donald 

Trump's

presidency, given his hostility to an American establishment that Ankara regards as irredeemably hostile to Turkey, and his almost 

automatic rejection of the policies of his predecessor. There was also hope … and more »
How Donald Trump Ruined Thanksgiving – Politico

Politico

How Donald Trump Ruined Thanksgiving

Politico

In the 10 months since his inauguration, President 

Donald Trump

 has been accused of torching everything from America's stature on the global stage to the country's most treasured political norms. He ruined the eclipse, noted one observer; he ruined 

… and more »
Trump's Thanksgiving Day message: Be very grateful. To him. – USA TODAY
People Are Listing Why They're Thankful This Thanksgiving, No Thanks To Donald Trump

"Kindness and empathy are still present in the hearts of our citizens."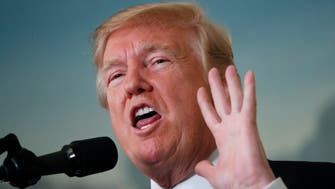 Hope Hicks Sees Trump as 'a Father,' Is 'Like Family' to Inner Circle Under Investigation in Russia Probe – Newsweek
A former world champion boxer once promoted by Donald Trump says he wished he punched him when he had the … – Business Insider Nordic
Exclusive: Manafort flight records show deeper Kremlin ties than previously known – News & Observer
Alt-America and English Uprising review Trump, Brexit and the far right

Both David Neiwerts book on the US radical right and Paul Stockers on Brexit argue that economic factors take second place in explaining populismDonald Trump is US president because just under 80,000 people in Pennsylvania, Michigan and Wisconsin flipped those states his way. Many of his extra voters were working-class white men who had voted for Obama in 2012 and switched because of Trumps pledge to bring jobs back to the rust belt. They may not have liked Obamas liberal policies on gay people and guns, but for them the big issue remained the economy.
But Trump would not have won without the support of three other groups: his gains in suburban and rural counties outweighed Hillary Clintons success in the big cities; despite the reservations of the Republican establishment about his candidacy, Trump retained the partys base, particularly among religious voters (the three times married pussy-grabber won more than 80% of white evangelicals); and he energised a movement of supporters that gained him the Republican nomination, without which he wouldnt have got any votes at all.
Continue reading…
Classified Israeli intel Trump disclosed to Russia revealed – Ynetnews
Seth Meyers Hilariously Imagines The Trump Family's First Thanksgiving

As told by Donald Trump Jr.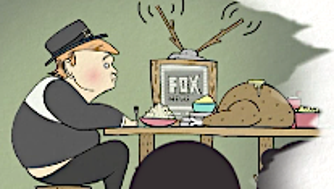 Donald Trump Jr.'s Thanksgiving Conversation Starter Tips Spectacularly Backfire

"Thanks Obama!"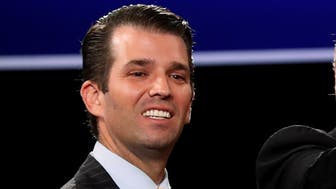 Donald Trump Jr.'s Thanksgiving Conversation Starter Tips Spectacularly Backfire – HuffPost