Saved Stories – None
Совещание с постоянными членами Совета Безопасности
Владимир Путин провёл совещание с постоянными членами Совета Безопасности.
Состоялся обстоятельный обмен мнениями в контексте прошедших на этой неделе международных контактов Президента, включая визиты зарубежных гостей и телефонные переговоры. Основное внимание уделено вопросам сирийского урегулирования с учётом итогов работы сочинской «тройки».
Затрагивались также текущие вопросы внутрироссийской социально-экономической повестки дня.
В совещании приняли участие Председатель Правительства Дмитрий Медведев, Председатель Совета Федерации Валентина Матвиенко, Председатель Государственной Думы Вячеслав Володин, Руководитель Администрации Президента Антон Вайно, секретарь Совета Безопасности Николай Патрушев, Министр внутренних дел Владимир Колокольцев, директор Федеральной службы безопасности Александр Бортников.
Michael Flynn, Oscar Pistorius, Black Friday: Your Friday Briefing – New York Times
Power Vertical Podcast: Court Politics – November 24, 2017

The corruption trial of former Economy Minister Aleksei Ulyukayev and Rosneft CEO Igor Sechin's role in putting him in the dock are providing a rare window into the high-stakes power struggles in Vladimir Putin's inner circle.


Download audio: https://audio.rferl.org/ENGL/2017/11/24/02455b79-c584-486d-b36a-3acc52551bd2.mp3
The Russian town in the shadow of a leaking nuclear plant

Authorities finally admit that Argayash was at the centre of a radiation cloud
Allegations of Sexual Misconduct by Presidents Not New

Sexual harassment scandals in entertainment and politics are exploding, as increasing numbers of women, and sometimes men, say they have been sexually assaulted or subjected to unwanted attention by those in powerful positions. VOA's Mike O'Sullivan reports that these allegations have also swirled around some U.S. presidents, including the current president, Donald Trump.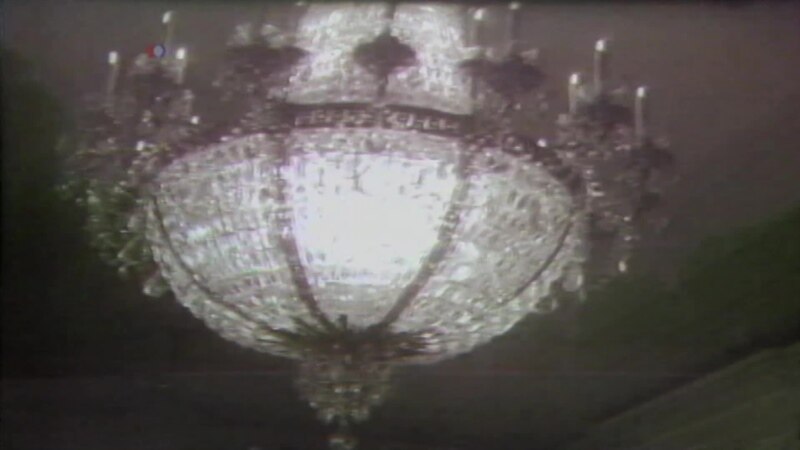 Belarus absence from summit exposes partnership limitations

Lukashenko snub of Eastern Partnership talks will disappoint hopes to speed a diplomatic thaw
California Experiences Hepatitis A Outbreak

The U.S. state of California is experiencing the largest person-to-person outbreak of hepatitis A in the United States since a vaccine to prevent the liver disease became available in 1996.  More than 600 cases have been reported in the state and 21 people have died. According to the California Department of Public Health, most of those infected are homeless or use drugs in places where sanitation has been a challenge. There should be more hand-washing and bathrooms, said a man who has been homeless for more than four years. Identifying himself only as J-el, he lives on Skid Row, an area in downtown Los Angeles known for its homeless population.   WATCH: California Experiences Hepatitis A Outbreak Far below UN standard A recent study conducted by Skid Row advocates, organizations and residents found that the area fell short of U.N. refugee camp standards calling for one public toilet for every 20 people. According to the report, during daytime hours, with a street population of more than 3,600 people, Skid Row is as many as 164 toilets short of the U.N. standard. At night, the Skid Row population drops to about 1,700 people who live on the streets. The city of Los Angeles said there are only six public toilets in the downtown area that are open 24 hours a day. Critics said illicit activities can occur, which is a reason why some public bathrooms are not open at night. They (the city) dont want to let you use the toilet so its a problem here, and its somewhat of a problem with us (homeless people) as people (be)cause we mess up the toilet some of us, mess up the toilet, and then … but at the same time, the people who dont, they get penalized and cant use it. They got to end up using it out here some place, said J-el referring to the side of the street as a place where many people who are homeless use as bathrooms. Unsanitary conditions can become a breeding ground for the hepatitis A virus, said Jeff Klausner, professor of medicine and public health at the University of California, Los Angeles. Right now the outbreaks in San Diego and Los Angeles of hepatitis A is being spread by poor sanitation, person-to-person spread, and contaminated, unclean feces or inability for people to wash their hands, Klausner said. Enter Lava Mae One solution is a portable shower provided by the organization Lava Mae. We realize from the beginning that there are a lack of hygiene facilities for people living on the streets. It was the driving idea behind what we do and providing showers, providing a place where you can come and get clean and (get) 15 minutes of privacy, said Paul Asplund, interim regional director of Lava Mae Los Angeles. Lava Maes trailers, which include showers and toilets, are driven around areas with high homeless populations in Los Angeles and San Francisco five to six days a week. It always feels good to get a shower, J-el said. Others at risk The homeless population however, is not the only group at risk. Gay men are also contracting hepatitis A, with major outbreaks this year in the United States, Europe, Chile and Australia. Yet California statistics indicate the homeless population or drug users who have hepatitis A are the most likely to be hospitalized. With compromised immune systems, their condition is aggravated by the inability to wash regularly. Hygiene is a right. Its something every human being deserves, Asplund said. On Skid Row, the city of Los Angeles will soon open a hygiene center with eight toilets and six showers. The restrooms will eventually be open 24 hours a day with social services and security.

Путин проведет совещания Совбеза и по экономическому развитию – Московский Комсомолец
Germanys Merkel gets a potential lifeline as center-left party says its willing to talk

The countrys impasse could be broken after the Christian Democratic Union indicated it would be open to a deal.

В Брюсселе открылся саммит "Восточного партнерства"
---
В саммите "Восточного партнерства" в Брюсселе участвуют представители шести постсоветских стран Украины, Молдавии, Грузии, Армении, Азербайджана и Белоруссии. Одна из главных целей "Восточного партнерства" укрепление стабильности и демократии на границе Евросоюза и стран СНГ, а также экономическая интеграция.
Ссылка на источник – 
https://www.svoboda.org/a/28874618.html
How to sell a country: the booming business of nation branding

These days, every place in the world wants to market its unique identity and an industry has sprung up to help put them on the map
Read the text version here
Subscribe via Audioboom, iTunes, Soundcloud, Mixcloud, Acast & Sticher and join the discussion on Facebook and Twitter
Continue reading…
Russia-OPEC Agree on Framework to Extend Oil Cuts – Bloomberg
Турчинов упрекнул США в затягивании с предоставлением летального оружия Украине – Росбалт.RU
November 23, 2017

A look at the best news photos from around the world.

Requiem for a Hit Man

Bodies are piling up on the streets of Kiev, as the military stalemate between Russia and Ukraine devolves into a murky contest of spies and hired guns. The Wall Street Journal caught up with one of them, a Chechen militant with two passports and a string of missions from Georgia to Turkey to Syria. His jailhouse interview sheds new light on the emerging battle.

U.S. Navy Ends Search for Three Sailors Missing in Plane Crash

The U.S. Navy said it has ended search-and-rescue operations for three missing sailors, after one of its cargo planes crashed near Japan on Wednesday.

Opposition calls for direct talks with Syria government – ABC News
Las Vegas massacre gunman fired over 1100 rounds, sheriff says – CBS News
A Split From Trump Indicates That Flynn Is Moving to Cooperate With Mueller – New York Times
A Split From Trump Indicates That Flynn Is Moving to Cooperate With Mueller – New York Times
Trump's Thanksgiving message: 'The enthusiasm in this country has never been higher' – Washington Post
DPS trooper shot in Freestone County; search for suspect underway – WFAA
Why Putin's Foes Deplore US Fixation on Election Meddling – New York Times
james b. comey – Google News: The multiplicity of Russian contacts can't be a coincidence – Washington Post
---
 james b. comey – Google News
The multiplicity of Russian contacts cant be a coincidence – The Washington Post
---
Right Turn
Opinion
Opinion A column or article in the Opinions section (in print, this is known as the Editorial Pages).
November 21 at 12:00 PM
There has never been a presidential campaign with as many connections to a hostile foreign power as the Trump 2016 presidential campaign. Each day brings new revelations of foreign connections — with Russia, Russian cut-outs and/or Russian surrogates.
CNN's John King recalled:
[Jared Kushner] failed to disclose meetings on his security clearance forms, we know that. He attended that June 2016 Trump Tower meeting where Russian lawyers who said they had dirt on Hillary Clinton came to meet Donald Trump Jr. … He met with a Russian banker — close to Putin, under sanctions — during the transition. He sent an email to Hope Hicks about Trump Jr. and WikiLeaks, did not disclose he was using a personal email account for some of this business.
In addition, Kushner's New York Observer had a friendly relationship with Julian Assange, as Foreign Policy documented: