Saved Stories – None
Why haven't Ukraine and Belarus united against Russia yet? – Eurasia Daily
A Split From Trump Indicates That Flynn Is Moving to Cooperate With Mueller – New York Times
New Manafort travel docs reveal closer ties to Russia: report – Fox News
Putin Is Working To Build Alliances With Leaders The US Often Distances Itself From – NPR
WP: США планируют бессрочное военное присутствие в Сирии
---
Ignatius: A beleaguered Tillerson is still at the table – Quad City Times
Theresa May to warn of 'hostile' Russia threat to EU security – BBC News
Террористические атаки на автомобилях: как остановить злоумышленников?
---
Германия: политический кризис
---
СМИ: Флинн мог пойти на сотрудничество со "спецпрокурором" – РИА Новости
Flynn's Attorneys Split From Trump, Newspaper Reports

Attorneys for Michael Flynn, President Donald Trump's former national security adviser, have told Trump's legal team they can no longer discuss the probe by a special counsel, indicating Flynn may be cooperating with the investigation, The New York Times reported Thursday. Flynn's attorneys and a spokesman for special counsel Robert Mueller did not immediately respond to a Reuters request for comment. A representative for Trump's legal team could not immediately be reached for comment. Flynn is a central figure in the federal probe led by Mueller into whether Trump aides colluded with Russia to boost his 2016 presidential campaign. Russia has denied interfering in the U.S. election, and Trump has said there was no collusion. The Times reported that Flynn's attorneys had been sharing information with Trump's legal team about the Mueller investigation. Citing four people involved in the case, the newspaper reported the cooperation agreement had ended, although adding that that in itself did not prove Flynn was cooperating with Mueller. Flynn served 24 days as Trump's national security adviser but was fired after it was discovered he had misrepresented his contacts with a Russian diplomat to Vice President Michael Pence.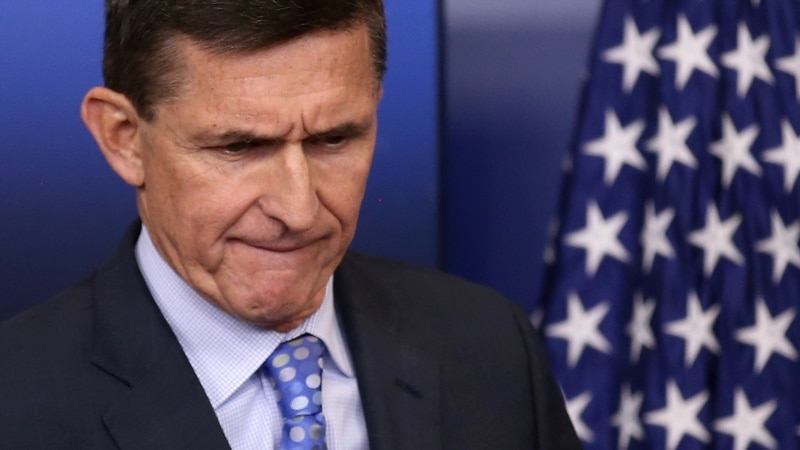 Syria Opposition Meeting in Riyadh Sees No Role for Assad in Transition

Syria's main opposition stuck by its demand Thursday that President Bashar al-Assad play no role in an interim period under any U.N.-sponsored peace deal, despite speculation it could soften its stance because of Assad's battlefield strength. A gathering in Saudi Arabia of more than 140 participants from a broad spectrum of Syria's mainstream opposition also blasted Iran's military presence in Syria and called on Shiite militias backed by Tehran to leave the country. "The participants stressed that this [the transition] cannot happen without the departure of Bashar al-Assad and his clique at the start of the interim period," opposition groups said in a communique at the end of the meeting. Iran-backed militias sowed "terrorism and sectarian strife" between Sunni and Shiite Muslims, the communique said. The opposition groups met to seek a unified position ahead of U.N.-backed peace talks after two years of Russian military intervention that has helped Assad's government recapture all of Syria's main cities. "The Syrian opposition has sent a message that it is ready to enter serious direct talks over a political transition in Syria and has a unified position and a vision for the future of Syria," Ahmad Ramadan, opposition spokesman, told Reuters. Negotiations group The participants elected 50 members to a High Negotiations Committee and will finalize on Friday the delegation for the next round of U.N.-sponsored talks. "We agreed with the group of components present here in Riyadh and the Cairo and Moscow platforms on the formation of one delegation to participate in direct negotiations in Geneva in a few days," spokeswoman Basma Qadmani said. U.N. peace talks mediator Staffan de Mistura, preparing for a new round of Geneva talks, will visit Moscow on Friday, where he is expected to discuss the situation in Syria. There had been speculation that the opposition, at the meeting, could soften its demands that Kremlin ally Assad leave power before any transition. Riyad Hijab, an opposition hard-liner who led the High Negotiations Committee that represented the opposition at previous rounds of negotiations, abruptly quit this week. For many years, Western and Arab countries backed the opposition demand that Assad leave office. However, since Russia joined the war on behalf of Assad's government, it has become increasingly clear that Assad's opponents have no path to victory on the battlefield. Russian President Vladimir Putin has called for a congress of the Syrian government and opposition to draw up a framework for the future structure of the Syrian state, adopt a new constitution and hold elections under U.N. supervision. But he has also said that any political settlement in Syria would be finalized within the Geneva peace talks process overseen by the United Nations. Opposition suspicious The opposition has long been suspicious of the parallel diplomatic track pushed by Russia, which before the proposed Sochi congress included talks in Kazakhstan, and has insisted that political dialogue should take place only in Geneva. The opposition communique said the participants supported a U.N.-based process that would allow Syria to undergo "a radical political transition" from an "authoritarian system" to a democracy where free elections would be upheld. Negotiations should be direct and without preconditions based on past U.N. Security Council resolutions, it said. The opposition backed the restructuring of the army and security organs and preservation of state institutions, but called for the trial of those responsible for war crimes. The meeting, which included independents and Free Syrian Army military factions, also blamed the Syrian government for the lack of progress in Geneva-based talks held in the past. "The political process has not achieved its goal because of the regime's violations," the communique said, citing the bombing of civilian areas, the siege of rebel-held areas and the detention of tens of thousands of dissidents. Syria's civil war, now in its seventh year, has killed hundreds of thousands of people and created the world's worst refugee crisis, driving more than 11 million people from their homes.

СМИ: Пол Манафорт посещал РФ до начала президентской кампании в США не менее 18 раз – ТАСС
Sechin's Evidence In Former Russian Minister's Bribe Case Reportedly Leaked

Igor Sechin, CEO of the Russian state-owned oil giant Rosneft, told investigators that then Economy Minister Aleksei Ulyukayev asked him for a $2 million bribe during a BRICS summit in Goa, India, in October 2016, the BBC reports.

EU Eyes Closer Ties With Armenia Amid Tensions Over Brussels Summit Declaration

The leaders of the European Union and the six Eastern Partnership countries will meet in Brussels on Friday in an effort to deepen ties between the EU and the former Soviet republics. The summit's main event will likely be the signing of an enhanced EU partnership deal with Armenia. That pact, however, omits free trade and is less ambitious than the association agreements secured by Georgia, Moldova and Ukraine. Like those three countries, Armenia previously negotiated an EU Association Agreement. But Armenian President Serzh Sarkisian walked away from the deal in 2013 under pressure from Russia. Armenia later joined the Moscow-led Eurasian Economic Union (EEU). The EU launched the Eastern Partnership in 2009 to promote economic integration and European values in six Eastern European and South Caucasus countries. The run-up to this year's summit has otherwise been dominated by speculation about whether authoritarian Belarusian President Alyaksandr Lukashenka would show up. Minsk said Tuesday that Foreign Minister Uladzimer Makei would lead its delegation. In October, EU sources told RFE/RL that Lukashenka had received an invitation "without restrictions," just like the leaders of the other five Eastern Partnership states: Armenia, Azerbaijan, Georgia, Moldova and Ukraine. This was a U-turn compared with the previous four summits, when he was blocked after being hit with EU sanctions following a violent crackdown on protesters after the Belarusian presidential elections in 2010. Most of the sanctions, including those on Lukashenka, were lifted in February 2016. Conflicting statements This year's summit in Brussels could also see clashes over the gathering's final declaration, according to EU diplomats familiar with the talks. One paragraph concerning conflicts in the region has been left open after both Armenia and Azerbaijan wanted specific but conflicting statements on the breakaway Azerbaijani region of Nagorno-Karabakh, according to a draft text seen by RFE/RL. The current text also fails to mention the war between Kyiv and Russia-backed separatists in eastern Ukraine, a conflict that has killed more than 10,000 people since April 2014. "The summit participants call for renewed efforts to promote the peaceful settlement of conflicts in the region on the basis of the principles and norms of international law," it reads. It adds that "the resolution of the conflicts, building trust and good neighborly relations are essential to economic and social development and cooperation." EU diplomats told RFE/RL that they wanted neutral wording in the statement and to omit any mention of specific conflicts in the Eastern Partnership countries, citing squabbles between Baku and Yerevan over the 2015 declaration that delayed the summit by several hours. Ukraine is also likely to make a final push to secure more positive wording concerning its prospects of eventually joining the EU. The current draft language on that topic is identical to that of the previous summit, stating that "the summit participants acknowledge the European aspirations and European choice of the partners concerned, as stated in the association agreements." The text references a December 2016 decision by EU heads of state that included a legally binding supplement to its association agreement underscoring that Brussels will not give Kyiv the right to automatic EU membership or guarantee any EU military aid for Ukraine. The addendum allowed the Netherlands to finally ratify the Ukraine Association Agreement earlier this year despite the fact that 61 percent of Dutch voters disapproved of the deal in a citizen-driven, nonbinding referendum held in April 2016. The draft declaration also outlines some future EU strategies in the Eastern Partnership countries. These include "facilitating access to local currency lending" for local small and medium-sized enterprises, supporting "increased access to high-speed broadband" and "progressing towards reduced roaming tariffs among the partner countries."

Тереза Мэй подготовила антироссийскую речь для выступления на «Восточном партнерстве» – Телеканал ДОЖДЬ
В российских аэропортах начали работать профайлеры. Что они делают и кого ищут?

Корреспондент Настоящего Времени понаблюдал, как работают специалисты по лжи и стрессу. Можно ли их обмануть, и как себя вести преступникам и контрабандистам, чтобы не вызвать подозрений?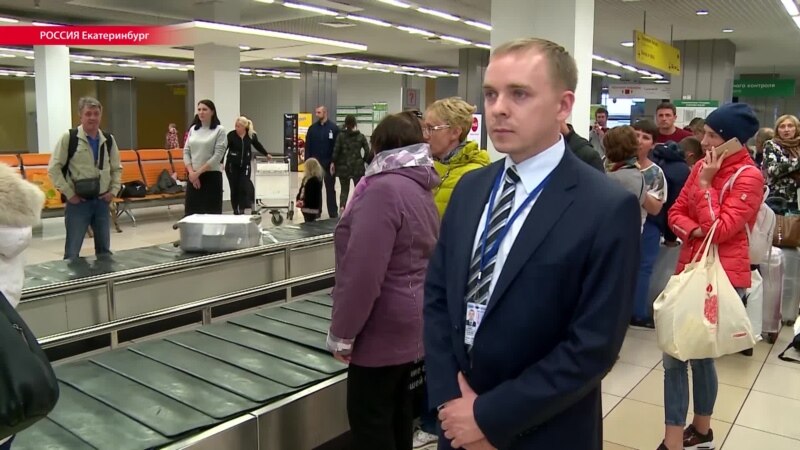 How the EU broke Ukraine (with help from Russia) – POLITICO.eu
Сахарный замок
---
Flynn lawyers break with Trump team; may cooperate with Mueller in Russia probe – MassLive.com
Путин призвал просчитать внешние риски для успешного выполнения гособоронзаказа – НТВ.Ru
Search Ends for US Sailors Missing in Navy Plane Crash

The search has ended for three sailors missing in the Philippine Sea since a U.S. Navy aircraft crashed Wednesday, the Navy said Friday.  The C-2A Greyhound transport aircraft was traveling to the USS Ronald Reagan aircraft carrier when it crashed. Eight people were rescued quickly and are in good condition, but Japanese and U.S. ships and aircraft had continued searching for the others.  The Navys 7th Fleet said details of the three missing sailors were being withheld pending the notification of next of kin.   The Navy is investigating the crash.  The twin-propeller plane crashed about 500 nautical miles (925 kilometers) southeast of Okinawa while bringing passengers and cargo from Japan to the aircraft carrier.  Naval exercises with Japan The Reagan was participating in a joint exercise with Japans navy when the plane crashed. It was leading the search and rescue efforts along with Japans naval forces.   The Navy describes the Nov. 16-26 joint exercise in waters off Okinawa as the premier training event between the U.S. and Japanese navies, designed to increase defensive readiness and interoperability in air and sea operations.  7th Fleet fatalities The Navys Japan-based 7th Fleet has had two fatal naval accidents in Asian waters this year, leaving 17 sailors dead and prompting the removal of eight top Navy officers from their posts, including the 7th Fleet commander.  The USS John S. McCain and an oil tanker collided near Singapore in August, leaving 10 U.S. sailors dead. Seven sailors died in June when the USS Fitzgerald and a container ship collided off Japan. The Navy has concluded the collisions were avoidable and recommended changes including improved training and increasing sleep and stress management for sailors.

Сближение Армении с ЕС, отмена роуминга и права человека. В Брюсселе открывается саммит "Восточного партнерства"

В Брюсселе открывается саммит  Восточного партнерства. Ожидается, что на саммите будут обсуждаться гибридные угрозы и проблемы кибербезопасности. Также речь может пойти о противодействии бытовому насилию в отношении женщин, об ухудшении ситуации с соблюдением прав человека в Приднестровье, Южной Осетии, аннексированном Крыму и Донбассе. Также ожидается, что на саммите будет подписано соглашение о расширенном партнерстве Армении с Евросоюзом. В прошлый  раз в 2013 году президент Армении Серж Саргсян решил не подписывать соглашения с ЕС, а вступить в ЕАЭС. В этот раз, эксперты считают, Ереван готов к сближению с европейскими партнерами. В Армении не исключают, что в будущем это может привести к отмене визового режима с ЕС. С Грузией, Молдовой и Украиной ЕС уже подписал соглашение об отмене визового режима и углублении торговых соглашений. В Европарламенте не исключают возможность отмены роуминга для этих стран на территории ЕС. Известно, как дорого стоят звонки из этих стран в Европу и наоборот. Мы работаем в этом направлении, перед нами реалии рынка, так сказать. Решение о тарифах принимают операторы мобильной связи, говорит Йоханнес Хан, глава Еврокомиссии по вопросам расширения и политики соседства. В то же время, сообщают источники в европейском правительстве, одной из проблемных точек на встрече  стал заключительный коммьюник из-за обострившегося конфликта между Арменией и Азербайджаном в Нагорном Карабахе. Стороны не могут договориться о формулировке названия для конфликта. За день до открытия саммита в Брюсселе прошла встреча генсека НАТО Йенса Столтенберга с президентом Азербайджана Ильхамом Алиевым. Столтенберг  настаивает, что конфликт невозможно решить насильственным  путем и заявил, что необходимо продолжить переговоров между Баку и Ереваном. Также несколько дней назад также стало известно, что на саммит не приедет глава Беларуси Алексанр Лукашенко, несмотря на то, что был приглашен впервые за всю историю существования данного формата. Вместо президента белорусскую делегацию возглавит министр иностранных дел Владимир Макей. Приглашение Беларусь в Евросоюзе объяснили тем, что в республике существенно улучшилась ситуация с правами человека. "В прошлом въезд в Евросоюз был закрыт для Лукашенко, однако сейчас большая часть ограничительных мер снята. Это реакция на то, что были выполнены некоторые наши требования в частности, вышли на свободу политзаключенные", говорит Майя Косьянчич, пресс-секретарь верховного представителя ЕС по иностранным делам и политике безопасности.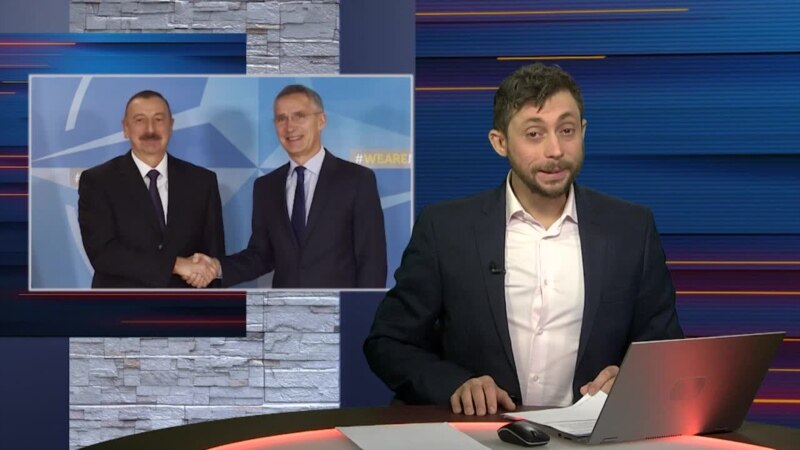 Pussy Riot, Павленский и другие: постсоветский акционизм в лондонской галерее Saatchi – BBC Русская служба
Сооронбай Жээнбеков вступил в должность президента Киргизии – Интерфакс