Mike Nova's Shared NewsLinks
Mike Nova's Shared NewsLinks
It is yet unclear whether Putin to run for re-election Peskov Johnson's Russia List
---
MOSCOW. Nov 17 (Interfax) – Russian President Vladimir Putin has yet to announce whether he will run for re-election, his spokesperson Dmitry Peskov said.
"It is not yet unclear whether Putin will run for the re-election. As you know, he did not say anything about it," Peskov told reporters, replying to a question as to whether the possibility of involving Alexei Kudrin in writing the economic section of the president's electoral program was discussed at Putin's meeting with him.
Peskov described this question as inappropriate in this regard.
Related
Interfax: Putin has not yet decided whether he will run for president in 2018 – Peskov
January 29, 2016In "Politics, Government, Protests, Elections"
Issue of Putin's nomination as candidate in 2018 presidential elections not yet on Kremlin agenda – Peskov
July 6, 2017In "Politics, Government, Protests, Elections"
Denying Putin Wedding, Peskov Says Leave the President Alone
September 26, 2013In "Politics, Government, Protests, Elections"
How to Identify the Kremlin Ruling Elite and its Agents
---
November 13, 2017
Flowers were laid at the site where Russian opposition leader Boris Nemtsov was assassinated in Moscow on February 27, 2015. Nemtsov was a prominent critic of Russian President Vladimir Putin. (steven_n_maher, Flickr)
On August 2, 2017, US President Donald J. Trump
signedH.R. 3364, Countering America's Adversaries Through Sanctions Act (CAATSA),
 into law. Section 241 of the Act calls on "the Secretary of the Treasury, in consultation with the Director of National Intelligence and the Secretary of State" to submit to Congress a detailed report—with the option of making part of it classified—including "identification of the most significant senior foreign political figures and oligarchs in the Russian Federation, as determined by their closeness to the Russian regime and their net worth." Section 241 mandates that the report address the relation of these persons with Russian President Vladimir Putin, and identify their corruption, estimated net worth, and known sources of income. The section also poses similar questions about Russian parastatal entities of diffuse ownership but serving the state. The Kremlin Report, as it might be termed, is due on or around February 1, 2018.
Section 241 has generated intense interest, even anxiety, within Moscow's political and business classes, more so than any other section of H.R. 3364. It is clear why.
Speculation is abundant in Moscow
 about who among political figures, oligarchs, and others may be listed, and what that might mean for them, for Russia's ruling political and business elite in general, and for Russia's already beleaguered standing in the West.
These anxieties suggest that the Kremlin Report can serve US, Western, and genuine Russian interests in two ways:
 First, it can signal to the current Russian political and business classes that, as individuals, their interests would best be served by maintaining a distance from the Putin regime. It also may indicate that these groups would be better off if the Russian leadership refrained from starting new aggressive wars or attacking the political system of the United States and other democratic countries, as it did during the 2016 US presidential campaign and subsequent elections throughout Europe.
 Second, the Kremlin Report's identification of corrupt individuals close to the Putin regime may expose them to increased scrutiny and potential action by those US government institutions enforcing US laws and regulations beyond sanctions, such as measures against money laundering and other financial malfeasance, e.g., Treasury's Financial Action Task Force (FATF) and the Financial Crimes Enforcement Network (FinCEN), among others. That process could in turn lead to future actions to freeze the assets of corrupt individuals and, at the right point, legal processes to return ill-gotten assets to the Russian people.
Metrics for Identifying Senior Political Figures, Oligarchs, and Parastatal Entities Close to the Kremlin
Senior political figures, oligarchs, and parastatal entities constitute what we may call members of the Russian ruling elite. Section 241 stipulates several metrics to be used in the identification of them. We note two:
Closeness of senior political figures, business people, or parastatal entities to the Russian political regime. This could be measured a number of ways, including involvement (open or hidden) in the Putin regime's aggressive (or even illegal) actions. Such actions include Russia's interference in the 2016 US presidential election, as well as its military aggression against Georgia and Ukraine, including the purported annexation of Crimea; responsibility for bombing civilians in Chechnya and Syria; and murders of Yuriy Shchekochikhin, Anna Politkovskaya, Alexander Litvinenko, Sergei Magnitsky, Boris Nemtsov, and other opposition politicians, civil activists, journalists, and lawyers.
Involvement of political figures, businessmen, and parastatal entities close to the Putin regime in corruption that allowed them to enrich themselves at the expense of the Russian people. As Section 241 suggests, the Russian political elite has developed a sophisticated system of kleptocracy in which public assets are controlled (and regularly plundered) by a small circle of people close to Putin.
We, therefore, suggest that in compiling the report, the US administration apply the following three criteria:
The person named is close to the Russian regime, measured by his or her involvement in planning, ordering, preparing, financing, executing, or otherwise supporting the aggressive, corrupt, or criminal actions noted above; or
The person's fortune has been made through corrupt commercial operations with the Putin regime for the sake of personal gain; or
The person has held assets for Putin in what appears to be a corrupt fashion, even if he or she personally is not involved in the actions mentioned above, or his or her known personal fortune is not great enough to be considered of "oligarch" scale.

Earned wealth in itself should not be regarded as objectionable.
 Russians who have pursued the American (indeed, universal) dream of personal enrichment through outstanding entrepreneurship should be appreciated, not penalized. Further, formal rank is not dispositive. As the Panama Papers have revealed, often the big crooks are little known and have no official rank.
It is critical that persons are named in the Kremlin Report only on the basis of reliable information. Fortunately, the Kremlin political class, Putin, his friends, and their businesses have been extensively studied by credible researchers. The sources are many and the possibilities to cross check them for quality are ample. Plenty of disinformation exists, but with sufficient knowledge of how to assess sources, disinformation can be disregarded.
What Categories Should the Kremlin Report Include?  
Applying the criteria discussed above, the senior political figures, oligarchs, and parastatal entities in the Russian Federation linked to the Kremlin—those people intended to be listed in the Kremlin Report—are best grouped into seven categories:
 1.     Senior political figures, parastatal entities, or business people responsible for aggressive, corrupt, or criminal operations within and outside the Russian Federation as noted above.
We note a sub-category of oligarchs and others working with the Kremlin to advance aggressive foreign actions, such as organizing mercenary forces in Ukraine and Syria, or advancing cyberwarfare/disinformation, and recommend their inclusion;
2.     Putin's close circle of contemporary friends from St. Petersburg, with whom he has done business since the early 1990s. They are commonly called his cronies and are well identified.  The US government and European Union (EU) have already designated a number of them in the Ukraine-related sanctions;
3.     Golden children.  To a considerable extent, cronies have transferred their wealth to their children, who in some cases have become top executives. These people appear to have become full-fledged cronies in their own right;
 4.     Personal friends of Putin who hold considerable wealth for him. Some have been revealed by the Panama Papers and Russian
Forbe
s;
 5.     The popularly-acclaimed "oligarchs," who are big businessmen profiting greatly from direct business with the Kremlin. Some of these individuals are co-owners of companies with cronies. Others have operated as fronts for Kremlin leaders.
Note:  Russia's wealthy businessmen should not be presumed to warrant listing simply by virtue of their wealth.  Many made their fortunes before Putin and, to survive, are forced to pay large tributes to the Kremlin. Including such persons in the Kremlin Report would not appear consistent with the intent of Section 241;
6.     Corrupt state enterprise managers who owe their positions to their close personal relations with Putin and utilize their positions for gross larceny; and
7.     The relevant parastatal entities that are companies owned by the people noted in category six.
Preparation of the Kremlin Report will be a labor-intensive project.  It is worth the effort because, among other things, it would demonstrate that whatever speculation exists to the contrary, the Trump administration, like previous US administrations, will respond with determination to counter Russian aggression against the United States, our European allies, and Russia's neighbors—Ukraine and Georgia. Thus far, the administration appears to be taking Russia sanctions seriously, judging by the guidance for CAATSA implementation, which it recently issued.  It is our hope, and expectation, that the administration will show the requisite commitment to preparation of a strong, credible report as called for by CAATSA's Section 241.
Anders Åslund is a senior fellow in the Atlantic Council's Dinu Patriciu Eurasia Center. He is a leading specialist on economic policy in Russia, Ukraine, and East Europe. He has served as an economic adviser to several governments, notably the government of Russia (1991-94), and he has published fourteen books, including three about Russia's economic reforms. 
Daniel Fried is a distinguished fellow at the Atlantic Council's Future Europe Initiative and Dinu Patriciu Eurasia Center. In the course of his forty-year Foreign Service career, he played a key role in designing and implementing American policy in Europe after the fall of the Soviet Union. Ambassador Fried helped lead the West's response to Moscow's aggression against Ukraine starting in 2014: as State Department coordinator for sanctions policy, he crafted US sanctions against Russia, the largest US sanctions program to date, and negotiated the imposition of similar sanctions by Europe, Canada, Japan, and Australia.
Andrei Illarionov is a senior fellow at the Cato Institute's Center for Global Liberty and Prosperity. From 2000 to December 2005, he was the chief economic adviser of Russian President Vladimir Putin.
Andrei Piontkovsky is a visiting fellow at the Hudson Institute and senior adviser to the Free Russia Foundation. He is the author of several best-selling books on the Putin presidency in Russia, including, Another Look Into Putin's Soul.
NEWSWATCH: Putin in the Boot; New sanctions are about to bite, and Russias elite are http://russialist.org/newswatch-putin-in-the-boot-new-sanctions-are-about-to-bite-and-russias-elite-are-spooked-the-personal-sanctions-against-regime-cronies-are-especially-tough-the-economist/ pic.twitter.com/wfdbXX4H7s
---
NEWSWATCH: "Putin in the Boot; New sanctions are about to bite, and Russia's elite are…http://russialist.org/newswatch-putin-in-the-boot-new-sanctions-are-about-to-bite-and-russias-elite-are-spooked-the-personal-sanctions-against-regime-cronies-are-especially-tough-the-economist/ … pic.twitter.com/wfdbXX4H7s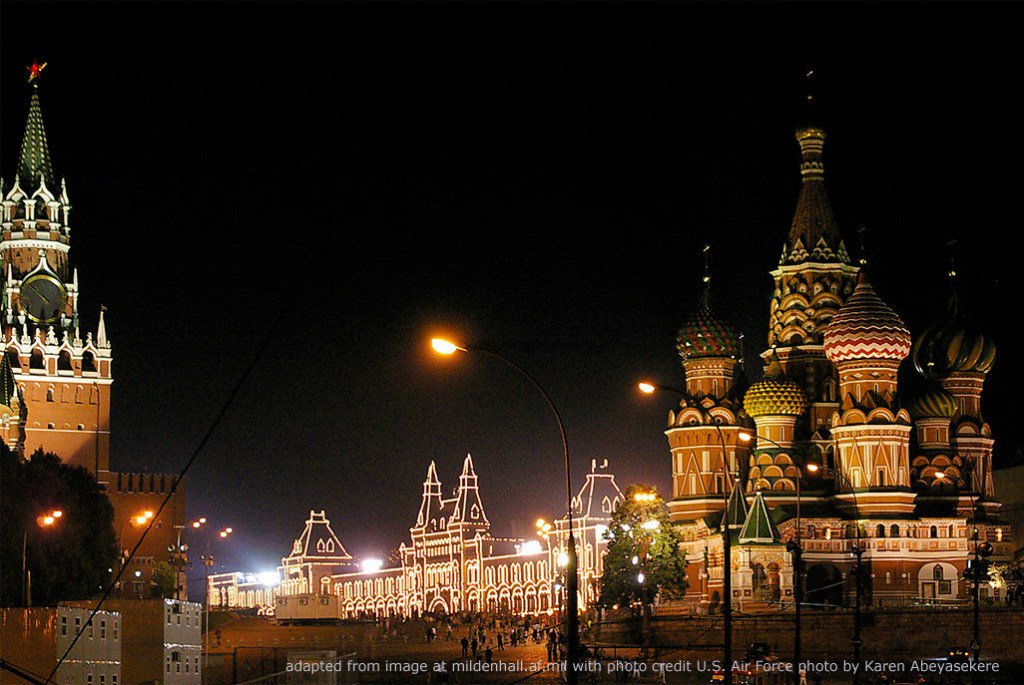 Bridging the Scholarship-Policy Divide Johnson's Russia List
---
(PONARS Eurasia – ponarseurasia.org – Regina Smyth, Associate Professor, Department of Political Science and Law, Indiana University – November 16, 2017)
How can scholars make significant contributions to policy making? Reflecting on a grant from Carnegie Corporation of New York to strengthen regional studies training at U.S. universities, Indiana University's Russian Studies Workshop organized a roundtable at last week's ASEEES conference in Chicago that featured four outstanding scholar/practitioners. Panel chairperson, Michael Kimmage, professor of history at Catholic University and a former member of the U.S. Secretary of State's Office of Policy Planning for Russia and Eurasia, prompted participants to identify how scholarly and think tank expertise has proven valuable in policy formation, and to highlight critical gaps in regional studies knowledge.
Panelists approached the questions by identifying Russian regional studies as a community of specialists that spans universities and colleges, government, think tanks, NGOs, the private sector, and foundations. Each speaker stressed the crucial role for networks, skills, and practices that can transcend the boundaries that divide the community and enable broad discussion aimed at more effective, fact-based policy decisions. Panelists unanimously agreed that academics' greatest contribution to policy relevance lies in their core missions as university and college faculty: deep, original research and training of the next generation of regional specialists.
Dr. Celeste Wallander, president and CEO of the U.S. Russia Foundation and former special assistant to the president and senior director for Russia/Eurasia on the National Security Council, argued that university-based scholars make a profound contribution by preparing the next generation of informed and engaged students at all levels. At the same time, Dr. Wallander emphasized the need for universities to do a better job training students. The urgent demands of global events means that strong prior preparation is essential for effective decision-making as there is little time to stop and consider new research. She stressed that policymakers must have the skills to assess causality with fact-based analysis, and to communicate clearly in sharply argued, brief texts. While each panelist underlined this call for effective writing, Dr. Kimmage added that precision is also essential for oral communication, noting that fifteen-minutes constitutes a long presentation in the government context.
Dr. Jeffrey Mankoff, deputy director and senior fellow at the Russia and Eurasia Program at the Center for Strategic and International Studies (CSIS) and former adviser on U.S.-Russian relations at the U.S. Department of State, reiterated the critical role of university-based training and research in accumulating expertise. He argued that academics can do more to bridge the gap between the scholarly and policy communities. In general, he said, academic work often lacks influence because it is not accessible. He echoed the panel's call for clearly articulated ideas, stressing that academic work permeates the policy community when it is closely tied to real world puzzles and challenges.
Dr. Mankoff argued that think tanks play an important role in forging networks of D.C-based scholars that inform the international policy community and shift decision-making frames. Echoing Dr. Wallander's emphasis on the importance of university-based research, he argued that think tanks are distinct from universities in two ways. First, the boundaries between think tanks and government are porous. Ideas generated in think tanks filter into public discussions through personal networks, reports, media appearances, and participation in seminars and conferences. Yet, similar to the dynamics in government, research in think tanks is driven by the urgency of responding to real world problems and demonstrating clear influence in the policy process. The scholarly community works on a different logic, creating lasting knowledge that becomes relevant as real-world challenges shift. With effective communication and deep networks, these are complementary paths to improve policy decisions, inform foreign audiences, and increase popular understanding of Russia beyond the headlines.
Dr. John Slocum, visiting scholar at the Barcelona Center for International Affairs, added the perspective of a long-time program director at the John D. and Catherine T. MacArthur Foundation. For nearly a century, foundations worked to develop regional studies expertise. Initially, they funded policy-relevant research without creating direct linkages across the policy-university divide. This model shifted with the demise of the Soviet Union. Under David Hamburg, former president of the Carnegie Corporation of New York, foundations increasingly brought scholarly attention to critical global problems with the goal of identifying informed policy solutions. They also became more pro-active in constructing platforms for information exchange, interaction, and networks linking specialists in government and academia.
Dr. Slocum emphasized that foundations' conceptions of policy influence is not limited to U.S. audiences. Foundations endeavor to increase global understanding of U.S. foreign policy goals and policy processes. Foundations also build global policy expertise by providing technical assistance, awarding individual grants, establishing graduate training programs and think tanks, supporting scholarly networks, and promoting outlets, such as journals, to showcase debates.
Dr. Kimmage brought the discussion back to substantive concerns. He identified three critical areas of research that are under-represented in the scholarly community: Russian military affairs and public support for the military, the role of the Russian Orthodox Church in national policy and society, and the complexities of Russian regional politics. Dr. Mankoff added that lack of understanding of U.S. foreign policy beyond the Beltway has emerged as a national security problem that needs to be addressed by a partnership across the regional studies community to educate U.S. citizens how to navigate the complexity of the globalized, international community.
Discussion among these scholars with experience across different regional studies community stressed the importance of continuing to increase the expert influence to produce more effective, fact-based policy decisions. The discussion highlighted steps to meet this challenge:
Understand the needs and challenges that face different groups of specialists within the broader regional studies community.
Continue to support university-based research and the tools to communicate findings to non-academic specialists.
Strengthen student training in essential skills, especially causal inference and clear and focused communication.
Sustain networks that link regional studies specialists at universities with those in government, NGOs, think tanks, foundations, and the private sector.
Construct a broader definition of relevance that draws on comprehensive research and looks beyond Washington, D.C., to inform non-specialists, and especially ordinary citizens, in the United States, Europe, and the broader global audience.
Article also appeared at ponarseurasia.org/article/tips-experts-bridging-scholarship-policy-divide with link to "Permissions & Citation Guidelines" at ponarseurasia.org/permissions-citation-guidelines bearing the following notice:
Permission:  
Content by PONARS Eurasia may be re-distributed for Fair Use (non-commercial) purposes with credit provided to PONARS Eurasia and the author(s) and with a hyperlink/URL pointing to the original content page on this website.
[featured image is file photo]
Related
EVENT: Thursday, September 12 – "Reset the Reset? The Future of U.S.-Russia Relations," at George Washington University in Washington, D.C.
September 11, 2013In "Events"
Study: U.S. Sanctions Hurting Russians' Support for U.S., not Kremlin
November 15, 2017In "Economy, Business, Investment, Trade"
EVENT REMINDER: War, State, and Society in Ukraine – Monday, May 18 in Washington, D.C.
May 15, 2015In "Events"
US Envoy to Russia Slams Moscows Pending Curbs on US-funded News Outlets Johnson's Russia List
---
(Voice of America – VOA's Daniel Schearf contributed to this report – WASHINGTON – November 20, 2017)
[Video and article also appeared at voanews.com/a/us-ambassador-to-russia-attacks-on-us-funded-agencies/4125489.html]
The U.S. ambassador to Russia has attacked Moscow's move toward forcing nine United States government-funded news operations to register as "foreign agents" as "a reach beyond" what the U.S. government did in requiring the Kremlin-funded RT television network to register as such in the United States.
Ambassador Jon Huntsman said during a visit Friday to the Moscow bureau of the Voice of America and Radio Free Europe/Radio Liberty that the Russian reaction is not "reciprocal at all" and Moscow's move toward regulation of the news agencies, if it is implemented, would make "it virtually impossible for them to operate" in Russia.
WATCH: Ambassador Jon Huntsman
He said the eight-decade-old Foreign Agent Registration Act (FARA) under which RT has registered as a foreign agent is aimed at promoting transparency, but does not restrict the television network's operation in the United States.
Russia's lower house of parliament approved amendments Wednesday to expand a 2012 law that targets non-governmental organizations, including foreign media. A declaration as a foreign agent would require foreign media to regularly disclose their objectives, full details of finances, funding sources and staffing.
Media outlets also may be required to disclose on their social platforms and internet sites visible in Russia that they are "foreign agents." The amendments also would allow the extrajudicial blocking of websites the Kremlin considers undesirable.
The Russian Justice Ministry said Thursday it had notified the Voice of America (VOA), Radio Free Europe/Radio Liberty (RFE/RL) and seven separate regional outlets active in Russia they could be affected.
In response to a question from VOA, Huntsman said "It isn't at all similar to what we're doing under FARA – it's a reach beyond. And, we just think the principles of free media, in any free society and democracy, are absolutely critical to our strength, health, and well-being. Freedom of speech is part of that. So, that's why I care about the issue. That's why we in the embassy care about the issue. And, it's why we're going to follow the work that is going on in the Duma and the legislation that is being drafted, very very carefully, because we're concerned about it."
The Justice Ministry said the new requirements in Russia were likely to become law "in the near future."
VOA Director Amanda Bennett said last week that if Russia imposes the new restrictions, "We can't say at this time what effect this will have on our news-gathering operations within Russia. All we can say is that Voice of America is, by law, an independent, unbiased, fact-based news organization, and we remain committed to those principles."
RFE/RL President Tom Kent said until the legislation becomes law, "we do not know how the Ministry of Justice will use this law in the context of our work."
Kent said unlike Sputnik and other Russian media operating in the United States, U.S. media outlets operating in Russia do not have access to cable television and radio frequencies.
"Russian media in the U.S. are distributing their programs on American cable television. Sputnik has its own radio frequency in Washington. This means that even at the moment there is no equality," he said.
Serious blow to freedom
The speaker of Russia's lower house, the Duma, said last week that foreign-funded media outlets that refused to register as foreign agents under the proposed legislation would be prohibited from operating in the country.
However, since the law's language is so broad, it potentially could be used to target any foreign media group, especially if it is in conflict with the Kremlin. "We are watching carefully… to see whether it is passed and how it is implemented," said Maria Olson, a spokeswoman at the U.S. embassy in Moscow.
The Russian amendments, which Amnesty International said would inflict a "serious blow" to media freedom in Russia if they become law, were approved in response to a U.S. accusation that RT executed a Russian-mandated influence campaign on U.S. citizens during the 2016 presidential election, a charge the media channel denies.
The U.S. intelligence community concluded in early 2017 that Russian President Vladimir Putin personally directed a campaign to undermine American democracy and help real estate mogul Donald Trump win the presidency. A criminal investigation of the interference is underway in the United States, as are numerous congressional probes.
The foreign registration amendments must next be approved by the Russian Senate and then signed into law by Putin.
RT, which is funded by the Kremlin to provide Russia's perspective on global issues, confirmed last week it met the U.S. Justice Department's deadline by registering as a foreign agent in the United States.
VOA's Daniel Schearf contributed to this report.
[featured image is file photo from another occasion]
Related
What You Need to Know About RT's Pending Foreign Agent Registration; A law dating back to the 1930s could send U.S.-Russia relations spiraling
November 10, 2017In "Media, Internet, Social Media, Television"
Russian Duma Approves Restrictions On Foreign Media
November 16, 2017In "Foreign Policy, Security, Visas"
Russia's New Law Against Foreign Media 'Won't Even Work'; New amendments targeting U.S. media could implicate news organizations from other countries too
November 16, 2017In "Media, Internet, Social Media, Television"
Russian President Signs 'Foreign Agents' Media Legislation
---
Russian President Vladimir Putin has signed legislation that empowers the government to designate media outlets receiving funding from abroad as "foreign agents" and impose sanctions against them.
The new law was published on Russia's official legal information Internet portal on Saturday.
The measure passed the Federation Council, the upper chamber of parliament, Wednesday in a unanimous 154-0 vote, with one abstention.
And it was unanimously approved in the third and final reading in the lower house, the State Duma, on November 15. Within hours, the Justice Ministry sent warnings to several Radio Free Europe/Radio Liberty (RFE/RL) news services.
The letters did not specify what potential restrictions they could face, but lawmakers have said designated media could be subjected to detailed financial-reporting requirements and required to label published material as coming from a foreign agent.
RFE/RL was among several media outlets that Russian officials warned could be labeled a foreign agent, a list that also included the Voice of America (VOA), CNN, and Germany's international broadcaster, Deutsche Welle.
In response to news that Putin signed the law, RFE/RL President Thomas Kent said, "We cannot speculate at this time on the effect of the new law, since no news organization has yet been specifically named as a 'foreign agent' and the restrictions to be imposed on such 'agents' have not been announced."
"We remain committed to continuing our journalistic work, in the interests of providing accurate and objective news to our Russian-speaking audiences," he added.
John Lansing, director of the Broadcasting Board of Governors which oversees VOA and RFE/RL, said in a statement Saturday, "RFE/RL, VOA, and the other networks of U.S. international media will remain committed to our mission, stipulated by U.S. law, to provide accurate, objective, and comprehensive journalism and other content to our global audiences, including in the Russian Federation.
"We will study carefully all communications we may receive from Russian authorities concerning our operations. While we will not speculate as to the effect that any new steps by the Russian government will have on our journalistic work, any characterization of such steps as reciprocity for U.S. actions severely distorts reality," Lansing said.
The international rights organization Amnesty International has said the legislation would deal a "serious blow" to media freedom in Russia, although Russian officials have said it would not apply to domestic media.
Russian officials have called the new legislation a "symmetrical response" to what they describe as U.S. pressure on Russian media. On November 13, the Russian state-funded television channel RT registered in the United States under a decades-old law called the Foreign Agents Registration Act.
Lansing, however, denied Moscow's actions were "symmetrical." "Russian media, including RT and Sputnik, are free to operate in the United States and can be, and are, carried by U.S. cable television outlets and FM radio stations. However, U.S international media, including VOA and RFE/RL, are banned from television and radio in Russia," he said in a statement released Saturday.
The U.S. Justice Department required RT to register in the wake of a January finding by U.S. intelligence agencies that RT and Russia's Sputnik news agency spread disinformation as part of a Russian-government effort to influence the 2016 U.S. presidential election.
In a November 15 statement, RFE/RL said the "situation regarding Russian media in the U.S. and U.S. media in Russia remains vastly unequal."
"RT and Sputnik distribute freely in the U.S., whereas RFE/RL has lost its broadcast affiliates in Russia due to administrative pressures, and has no access to cable," it said. "RFE/RL reporters are subject to harassment and even physical attack in Russia."
Visiting the Moscow bureau of RFE/RL and VOA on November 17, U.S. Ambassador Jon Huntsman said that the Russian legislation was a "big concern" for the United States and that "the principles of free media in any free society and democracy are absolutely critical for strength and well-being."
Beware the Russian Elephant – Google Search
---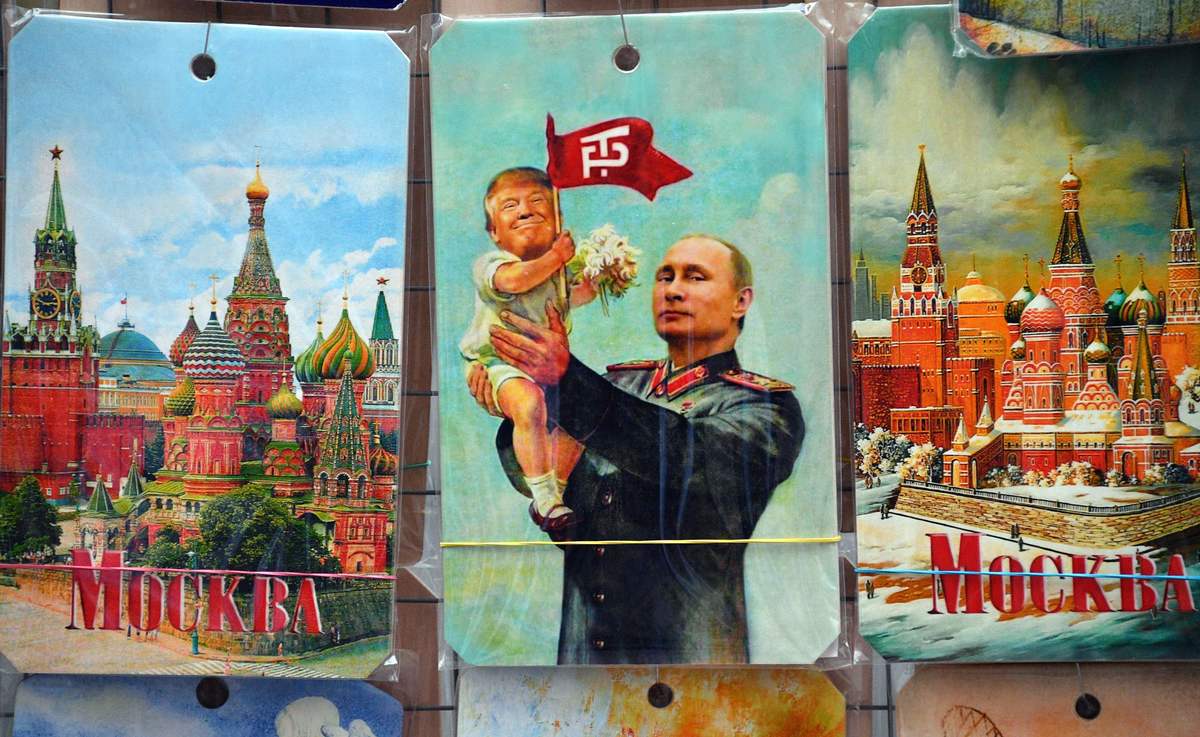 Beware the Russian Elephant – The American Interest
---
Framing the Debate
Beware the Russian Elephant
Peter Pomerantsev
As the West considers how to respond to the Kremlin's use of bots, trolls, fake news, and hacks as tools of foreign policy, the way we describe things will define whether we prevail.
The most insidious element of Moscow's information war could be the very idea of information war itself. In "Don't Think of an Elephant" the cognitive linguist George Lakoff defines winning and losing in politics as being about framing issues in a way conducive to your aims. Defining the argument means winning it. If you tell someone not to think of an elephant they will end up thinking of an elephant. "When we negate a frame, we evoke the frame…when you are arguing against the other side, do not use their language. Their language picks out a frame—and it won't…
Subscribers Only You have already read your free article this month. Please log in to read the rest of this article
Published on: November 20, 2017
Trump moves to put his own stamp on Voice of America
---
Recent actions have raised fears that Voice of America could serve as an unfettered propaganda arm for President Donald Trump. | Getty
The president dispatches two aides to the broadcasting agency that came under fire over the weekend for its Trump coverage.
By TARA PALMERI
Updated
2017-01-24T07:01-0500
President Donald Trump on Monday dispatched two aides to scope out the studios of Voice of America, heightening concerns among some longtime staffers that Trump may quickly put his stamp on the broadcasting arm that has long pushed U.S. democratic ideals across the world.
The arrival of the two aides – both political operatives from Trump's campaign – comes after Voice of America received blowback over the weekend for sending out a series of tweets about White House Press Secretary Sean Spicer's claims about inauguration crowd size that looked to some like an endorsement of his false statements. The news outlet later deleted one of the tweets.
Story Continued Below
The concern among some staffers is especially acute because Trump's administration is getting control over the broadcasting agency just weeks after Congress moved to eliminate the board of directors that had served as an integrity check on the organization, instead consolidating power with a CEO position appointed by the president.
As POLITICO reported last month, that change – along with a prior shift that allows the network to legally reach a U.S. audience — had stoked fears among some agency officials that Voice of America could serve as an unfettered propaganda arm for the former reality TV star.
On the first Monday of his administration, Trump, who has flirted with the idea of launching his own TV network, deployed two "transition officials" who will evaluate the managers and studios of the Broadcasting Board of Governors, which has an annual budget of $800 million and includes Voice of America, Radio Free Europe, Radio Free Asia and the Middle East Broadcast Networks.
Trump campaign New Hampshire state director Matthew Ciepielowski and Wisconsin communications director Matthew Schuck will be "temporarily assigned" to the CEO suite at the BBG where they will work with senior management "to ensure an open, transparent and seamless transition of the BBG to the Trump Administration," according to an email by CEO John F. Lansing to staff obtained by POLITICO.
In a statement to POLITICO on Tuesday, Lansing emphasized the agency's independence.
"The BBG, including Voice of America and our other four networks, is an independent federal agency that is legally mandated to produce objective, professional and independent journalism designed to engage, inform and connect with people around the world in support of freedom and democracy," Lansing said. "As is routine for many federal agencies during any presidential transition, yesterday we welcomed the two-person landing team from the Trump administration. We look forward to working with them as we continue to fulfill our mission, and support the independence of our journalists around the world."
The timing of the Trump aides' arrival is not necessarily unusual – the Obama administration also sent transition officials to the BBG during his transition in 2009.
But some senior staffers have already expressed reservations about the backgrounds of Trump's political operatives. Schuck, a 2012 graduate from Montgomery College, was a staff writer for the right-wing website the Daily Surge until April 2015.
"There's concern among the journalists about what these guys are going to be doing," said the senior VOA staffer. "People are hanging tight, seeing what will happen."
A spokesperson for Trump did not respond to a request for comment.
Public scrutiny of the broadcasting agency's articles has already started.
Voice of America director Amanda Bennett explained that she pulled a tweet on VOA's official account that featured Spicer's erroneous statement that "this was the largest audience to ever witness an inauguration, period — both in person and around the globe," following blowback from the account's 905,000 followers, some of whom argued the agency shouldn't be promoting his comments without a fact check.
"Irony is that VOA's reason for existing was to provide truth to those who lived where the government controlled the press," tweeted Stuart Stevens, a former advisor to Mitt Romney's 2012 presidential campaign, in response to the tweet.
Other Twitter followers called the network "pure propaganda" and "embarrassing," and urged the network to have "self-respect" for tweeting out Spicer's words, without additional fact-checking.
Bennett also said she temporarily pulled a story about an ethics complaint lodged against the Trump administration because it didn't have a response from a Trump representative. The story was reposted later with a comment from Trump's attorney Sheri Dillon.
Bennett said she was not ordered by the Trump administration to pull the story or the tweet.
"Ever since I arrived here in April I have been extremely firm that we need to follow absolutely the best journalistic practices – which include a diligent focus on facts and objectivity," Bennett told POLITICO in an e-mail. "For the last nine months, we have been routinely pulling stories that do not meet those standards and asking that they be redone, or that additional reporting be done."
In a phone conversation later on Monday, Bennett added, "I know that everyone is looking to say that we're being manipulated by the Trump administration, we're absolutely not."
The Broadcasting Board of Governors is the largest public diplomacy program by the U.S. government, reaching an audience of 278 million by broadcasting in 100 countries and 61 languages. Voice of America was created in 1942 during World War II to send pro-democracy news across Europe, as it aimed to counter Nazi and Japanese propaganda. The agency has since evolved into a more traditional news operation, while still pushing out the virtues of democracy worldwide.
Early last month, a provision buried into the National Defense Authorization Act called for disbanding the bipartisan board of the BBG, pleasing critics who said the part-time board was ineffective but alarming others who feared an accountability layer was being swept away.
Story Continued Below
A former board member said on Monday that the editorial team may have not received marching orders from the new administration but that they're aware of the new power of Trump's team to take over the organization without the firewall of a bipartisan board.
"They're clearly just trying to stay in stead with their new bosses to keep their jobs," said the former BBG board member. "If they're starting to turn this into Pravda before they are even told to."
The status of the board is in limbo, however, since Obama added a signing statement to the NDAA, saying it was unconstitutional to get rid of the board because it violates his constitutional right of appointment. Another uncertainty is that Lansing can be replaced at any time for a CEO appointed by the president.
At the editorial level, there's been caution against posting stories that don't have a response from the Trump administration, according to a senior VOA staffer. "I think there's going to be more of a focus on making sure that we're balanced," the staffer said.
Bennett said she met on Monday with Trump's representatives, Schuck and Ciepielowski, who she said will not be involved in news decisions.
"I met with them, we gave them a briefing. We're going to be showing them around," she said. "If people are concerned, a lot of people have been through transitions before and this is standard procedure. We gave them the briefing book."
When asked if she had any concerns about their prior jobs, she said, "They are who they are. They are filling a function that is exactly the same as it would be in any administration."
And Bennett said Voice of America is not changing course under the new administration. "We are trying to do the best journalism we can, and follow the highest journalistic standards is the only way we're going to operate," she said.
BBG CEO and Director John F. Lansing – Google Search
---
Russia law on media not based on reciprocity
---
The agency that coordinates the US media believes that the new Russian law with respect to classifying foreign-funded media as "foreign agents" is not reciprocity for Washington's limiting the Russian media—including RT and Sputnik—activities in the US.
US Broadcasting Board of Governors CEO John Lansing noted about the aforesaid in a statement, reported RIA Novosti news agency of Russia.
"While we will not speculate as to the effect that any new steps by the Russian government will have on our journalistic work, any characterization of such steps as reciprocity for U.S. actions severely distorts reality," the statement reads, in particular.
Russian President Vladimir Putin on Saturday signed a law, under which media receiving funding from abroad can be classified as "foreign agents."
John F. Lansing – BBG
---
John F. Lansing joined the BBG as CEO and Director in September 2015. Lansing's previous experience includes nine years as President of Scripps Networks, where he is credited with guiding the company to become a leading developer of unique content across various media platforms including television, digital, mobile and publishing.
Most recently, Lansing was President and Chief Executive Officer of Cable & Telecommunications Association for Marketing (CTAM), a marketing association comprised of 90 of the top U.S. and Canadian cable companies and television programmers. There, Lansing oversaw the development of business strategies and marketing initiatives that position cable television companies for continued growth as they compete with emerging digital content platforms.
Lansing also brings a deep understanding of journalism from roles as an award-winning Photojournalist and Field Producer, Assignment Manager, Managing Editor, and News Director at several television stations earlier in his career.
Last modified: September 12, 2017
Statement from Broadcasting Board of Governors (BBG) CEO John F. Lansing Regarding the Russian
---
RFE/RL, VOA, and the other networks of U.S. international media will remain committed to our mission, stipulated by U.S. law, to provide accurate, objective, and comprehensive journalism and other content to our global audiences, including in the Russian Federation.
We will study carefully all communications we may receive from Russian authorities concerning our operations.  While we will not speculate as to the effect that any new steps by the Russian government will have on our journalistic work, any characterization of such steps as reciprocity for U.S. actions severely distorts reality.  Russian media, including RT and Sputnik, are free to operate in the United States and can be, and are, carried by U.S. cable television outlets and FM radio stations.  However, U.S international media, including VOA and RFE/RL, are banned from television and radio in Russia.
In addition, our journalists on assignment are harassed by Russian authorities and face extensive restrictions on their work.  RFE/RL contributor Mykola Semena recently was sentenced by a Russian court for an article he wrote, and contributor Stanislav Asayev is being held by Russia-backed separatists in Ukraine.  RFE/RL journalists were knocked down and kicked while on assignment in Russia's southern region of Krasnodar in March, and VOA correspondent Daniel Schearf has been denied a visa to re-enter Russia.
The BBG would be pleased if the current focus on reciprocity between Russian and American media ends by giving U.S. outlets – including U.S. international media such as VOA and RFE/RL – the same rights and opportunities in Russia that Russian networks have in the United States.
CONTACT: Nasserie Carew, 202-203-4400, 
publicaffairs@bbg.gov
View original content with multimedia:
http://www.prnewswire.com/news-releases/statement-from-broadcasting-board-of-governors-bbg-ceo-john-f-lansing-regarding-the-russian-federations-media-law-300561594.html
SOURCE Broadcasting Board of Governors
RELATED LINKS
Broadcasting Board of Governors – Google Search
---
CAATSA – Google Search
---
caatsa russia – Google Search
---
Countering America's Adversaries Through Sanctions Act – Wikipedia
---
The Countering America's Adversaries Through Sanctions Act (H.R. 3364, Pub.L. 115–44), is a United States federal law that imposed sanctions on Iran, North Korea, and Russia. The bill was passed during the 115th Congress, 98–2 in the Senate.[1] On August 2, 2017, President Donald Trump signed it into law while issuing two statements simultaneously that he believed the legislation was "seriously flawed".[2]As at October 12, 2017, Sens. John McCain (R-Ariz.) and Ben Cardin (D-Md.) said in a joint statement that the White House has "had plenty of time to get their act together" after missing an October 1 deadline to identify Kremlin-linked targets for sanctions.[3]
New sanctions are about to bite, and Russias elite are spooked
---
LAST January, shortly after Donald Trump was sworn in as America's president, telephones started to ring in several Senate offices. The White House, staffers learned, was drafting an executive order to lift some of the sanctions imposed on Russia in response to its war against Ukraine in 2014. "We were horrified. Everyone was calling each other and we soon realised that all heard the same thing," one recalls.
The staffers promptly leaked the rumour, and began work on a bill to turn the sanctions, imposed by executive order under Barack Obama, into law. The idea was to stop Mr Trump from lifting them unilaterally. Although the earlier sanctions were related to the Russian invasion of Ukraine, it was evidence of Russia's meddling in America's elections, not to mention Mr Trump's worryingly consistent praise of Vladimir Putin, Russia's president, that propelled Congress into action. The result was the Counter America's Adversaries Through Sanctions Act (CAATSA, which also includes measures against Iran and North Korea), the only piece of legislation to be almost unanimously supported by both parties in Congress. Passed by 419-3 in the House and 98-2 in the Senate, it left Mr Trump with no choice but to sign or have his veto overridden.
Upgrade your inboxReceive our Daily Dispatch and Editors' Picks newsletters.
The new law, signed in August, entrenches and in places tightens the sanctions of 2014, which have cut off Russian firms from most Western sources of financing. Economically, they compounded the effects of the oil-price collapse on Russia's economy in 2014 and have hampered Russia's ability to climb out of the trough. Uncertainty about their scope has made foreigners cautious about dealing with any Russian firm, not just with those directly targeted. Foreign direct investment in Russia fell from $69bn in 2013 to just $6.8bn in 2015. Yet with time, businesses adjusted to the new conditions. Western executives gradually returned to Russian gatherings. Foreign investors again gobbled up Russian government bonds.
As well as stopping Mr Trump from backsliding, CAATSA moderately increases the pressure on the Russian economy. It extends the restrictions on investing in new Russian oil and gas projects to the operations of Russian firms in third countries. Yet the effectiveness of these new sanctions, which the administration is allowed to pause until late January, is undermined by the fact that European firms have been ring-fenced from their effects. Gazprom, Russia's natural-gas giant, which supplies Europe with a huge amount of gas, has also been excluded from the sanctions lists, as is Nord Stream 2, a second trans-Baltic gas export pipeline to Germany. Some American officials would have liked to see that project blocked, but the desire to preserve unity between America and the EU turned out to be more important, says Daniel Fried, a former US official who designed the initial sanctions.
America and Europe did not want to fall out over arms sales, either. CAATSA extends existing sanctions to make sure that anyone engaged in a "significant transaction" with the Russian defence and security sectors can be affected. But as the world's second-largest exporter of arms, Russia supplies many of America's friends, including India, Vietnam and Iraq, as well as some NATO members including Turkey, Greece and some former Warsaw Pact members in eastern Europe. So decisions on applying sanctions to Russian arms sales will also be made case by case.
It is the personal sanctions that worry the Russian elite most. CAATSA allows "secondary sanctions", meaning that American officials can go after anyone, in any country, with significant business dealings with the so-called "specially designated nationals" (SDNs) who are already under sanctions—such as Igor Sechin, the head of Rosneft, the state oil firm, and Gennady Timchenko, an oligarch with interests in transport and energy. Depending on how CAATSA is implemented, this could make some of Mr Putin's closest allies and cronies as toxic as other SDNs in Hizbullah, Iran or North Korea. A Chinese energy firm or a Western consultant dealing with any of the Russian SDNs could be affected. "This is absolutely nuclear," says a Russian official. "It goes beyond anything we had during the cold war."
Another part of CAATSA requires the administration to submit a report to Congress identifying Russian oligarchs and senior foreign-policy officials with close ties to Mr Putin and his inner circle. Although the report will not place those named in it under sanctions, it makes them potential targets if the confrontation between Russia and the West escalates, thus perhaps making them pariahs in advance. The report, which will also estimate the wealth and sources of income of family members, including siblings, children, parents and partners, has already sown panic among the Russian elite.
"Who will be doing the checking? Is it the FBI, the CIA or someone else?" asks one of Mr Putin's loyalists nervously. "Nobody likes what is happening. But there is not much we can do about it," he admits. Inclusion in the report will be almost impossible to reverse. But the definition of an oligarch remains vague.
The report is due out by early February—just weeks before Russia's presidential election—and could have large political consequences, fuelling anger at America among the elite and giving new ammunition to Alexei Navalny, Russia's leading opposition figure and anti-corruption crusader. Still, implementation will be the key. The tension between Congress and the White House which triggered the legislation may also undermine its execution. But although the administration may not be breathlessly eager to implement personal sanctions, it cannot ignore them, either. "We will be watching them like hawks," says a Senate staffer.
Sharansky: By Sun, I See That We Were Going to the West
---
Sharansky: By Sun, I See That We Were Going to the West
While eyes are on Russia, Sessions dramatically reshapes the Justice Department
---
The shrinking profile of Jared Kushner
---
ariel cohen – Google Search
---
Ариэль Коэн о ситуации в Сирии: Это серьезная победа для России и Ирана
---
---
Врачи рассказали о здоровье пострадавших из-за ультразвуковой атаки школьников: Происшествия: Россия: Lenta.ru
---
Все школьники, госпитализированные в Липецке после ультразвуковой атаки, выписаны из больницы. Об этом в субботу, 25 ноября, сообщили 
РИА Новости
 в администрации области.
По последним данным, медицинская помощь понадобилась 28 детям. Большинство из них уже разъехались по домам, некоторые остаются в стационаре, потому что родители не успели их забрать.
Инцидент в липецкой школе произошел днем в пятницу, 24 ноября. 29 учеников пятого-восьмого классов доставили в больницу с похожими симптомами: головокружение, тошнота, рвота, потемнение в глазах, кровь из носа. Двоих пришлось положить в реанимацию.
Одна из пострадавших рассказала, что причиной стало приложение «Ультразвук», которое на десять минут включил на своем телефоне ученик восьмого класса. Следственное управление Следственного комитета по Липецкой области уже начало проверку по данному факту.
Russia | The Guardian: EU anti-propaganda unit gets 1m a year to counter Russian fake news
---
East Stratcom taskforce will be funded from EU budget for first time after summit highlights threat from cyber-attacks and fake news
The EU is stepping up its campaign to counter disinformation and fake news from Russia by spending more than 1m a year on its specialist anti-propaganda unit.
For the first time since the team was set up in 2015, the East Stratcom taskforce will have money from the EU budget, rather than relying on contributions from EU member states or squeezing other budget lines. The unit has been granted 1.1m (£980,000) a year from the EU budget for 2018-20, according to a source familiar with the teams work.
Continue reading…

 Russia | The Guardian