Mike Nova's Shared NewsLinks
Mike Nova's Shared NewsLinks
Investigative Committee asks for Interpol arrest warrant for Telman Ismailov
---
The former owner of the Moscow Cherkizovsky market is accused in absentia of arranging two murders.
The Central Directorate of the Investigative Committee for Major Investigations has issued a decree charging Telman Ismailov with arrangement of murders. The Prosecutor General's Office of the Russian Federation is to get all the materials needed to issue an Interpol arrest warrant for Telman Ismailov.
The former owner of Cherkizon is charged with two murders and illegal arms trafficking.
"According to the investigation, Telman Ismailov orchestrated the murders of two businessmen: Vladimir Savkin and Yuri Brylev," the Investigative Committee reported.
The investigators also noted that Telman Ismailov developed the contract killings scheme together with his brothers Rafik and Vagif Ismailov.
Mehman Karimov is believed to have perpetrated the contract killings and he is already in custody. According to investigators, on May 15, 2016, Karimov committed a double murder on the Novorizhskoe Highway in the Moscow region. His victims were the owner of a few malls Vladimir Savkin and the founder of Lublino Motors Yuri Brylev. After that, Rafik Ismailov, following their plan, picked the killer up and took him away. Rafik Ismailov was subsequently detained, too, and is now in custody.
Telman Ismailov and his other brother Vagif Ismailov are on the run. They were convicted to custody in absentia in late October, and Telman Ismailov was put on the international wanted list on November 13. Telman is going to be put on the Interpol wanted list as soon as the papers are ready.
Earlier Telman Ismailov reportedly asked for political asylum in France. The runaway oligarch backed his request saying he had some compromising materials about all the acting chiefs of all the law enforcement agencies of the Russian Federation. So if France grants him asylum after all, Ismailov promises to disclose all the dirt he allegedly has to the foreign country.
According to CrimeRussia sources, Ismailov had moved from Turkey to France as the Turkish law enforcement agencies also questioned his credibility. The sources said that Ismailov could have been involved in the murder of thief in law Rovshan Lenkoransky in Istanbul.
Russian Senator Kerimov smuggled "suitcases with cash" into France
---
The total amount of cash imported by the Senator varies from 500 million to 750 million euros.
Public prosecutor of Nice Jean-Michel Pretre, seeking the arrest of Russian Senator Suleyman Kerimov, said that he smuggled cash in suitcases (20 million euros in each). In addition, part of the funds was transferred to bank accounts. All the money, according to the Prosecutor's Office, was in store for laundering by buying real estate and registering it for formal owners. At the same time, in order to avoid large taxes, the purchased villas were declared at a lower cost. For example, one of the villas was purchased for 37 million euros, whereas its former owners put it for sale for 150 million euros. As a result, the Prosecutor's Office believes, tens of millions of euros in cash and up to 5 million euros of commissions were added to the cost of the villa.
Previously, France 3 reported that Kerimov was accused of underpayment of taxes amounting to 400 million euros. And the total amount of illegally imported money varies, according to preliminary data, between 500 million and 750 million euros.
Recall, Russian oligarch and Senator from Dagestan Suleyman Kerimov was detained on suspicion of laundering money received as a result of tax fraud in France on November 20. Two days later, the oligarch was released on bail of 5 million euros. At the same time Kerimov has been banned from leaving the Maritime Alps until the investigation is completed. In addition, he had to pass a Russian passport and appear in the police dept every Friday. The Russian billionaire is suspected of buying expensive villas on the French Riviera, registered with a frontman, at a reduced price.
Earlier, Russian businessmen and artists signed a letter in support of Suleyman Kerimov. A letter addressed to French President Emmanuel Macron was sent to the French embassy in Moscow. 13 Russian knights of the Legion of Honor, the highest award of France, signed it. Businessman Mikhail Prokhorov, his sister, publisher Irina Prokhorova, Head of Sberbank German Gref, directors Pavel Lungin and Andrey Konchalovsky, former General Director of the Bolshoi Theater Anatoly Iksanov, former President of the Russian Academy of Sciences Yury Osipov, sculptor Zurab Tsereteli, conductor Valery Gergiev, conductor Yury Bashmet, art critic Olga Sviblova, writer Victor Erofeev and deputy, polar explorer Artur Chilingarov subscribed their names to it.
The signatories hope that the French side will treat the member of the Federation Council with "humanity and humanism, so that his life is not endangered, so that he is allowed to return to the medical help necessary to maintain his life." They remind that Kerimov suffered in a car accident in 2006 and now "his life is supported by a team of doctors, who provide him with a permanent complex treatment." Knights ask the French President to release Kerimov for the sake of friendship between countries and for humanitarian reasons.
Twitter Search / engcrimerussia: French Prosecutor: Russian Senator Kerimov smuggled "suitcases with cash" into France https://en.crimerussia.com/financialcrimes/french-prosecutor-s-office-russian-senator-kerimov-smuggles-suitcases-with-money-into-france/ pic.twitter.com/EyMsg8Ozgq
---
French Prosecutor: Russian Senator Kerimov smuggled "suitcases with cash" into Francehttps://en.crimerussia.com/financialcrimes/french-prosecutor-s-office-russian-senator-kerimov-smuggles-suitcases-with-money-into-france/ … pic.twitter.com/EyMsg8Ozgq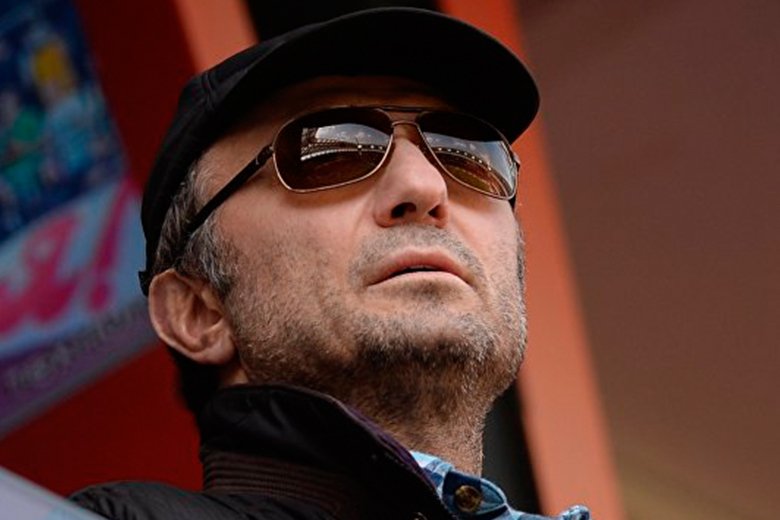 Twitter Search / engcrimerussia
Trump versus the FBI – Greensboro News & Record (blog)
---

Greensboro News & Record (blog)

Trump versus the FBI

Greensboro News & Record (blog)

FBI Director 

Christopher Wray

 offered reassurances to employees after the agency was maligned by President Donald Trump, The New York Times reported last night. I hope Wray will lodge a strong complaint directly with Trump. "After years of Comey, with 

… and more »
Trump Is Bigger Threat Than Kim Jong-Un And Vladimir Putin, Germans Believe – Newsweek
---
Trump's personal banking information handed over to Robert Mueller – The Guardian
---
Trump's personal banking information handed over to Robert Mueller
---
Deutsche Bank, Donald Trumps biggest lender, is forced to submit documents after special prosecutor issues subpoena
Donald Trumps banking information has formally been turned over to Robert Mueller, the special prosecutor who is investigating whether the presidents campaign conspired with the Kremlin during the 2016 presidential election.
Deutsche Bank, the German bank that serves as Trumps biggest lender, was forced to submit documents about its client relationship with the president and some of his family members, who are also Deutsche clients, after Mueller issued the bank with a subpoena for information, according to multiple media reports. The news was first reported by Handelsblatt, the German newspaper.
Related: Deutsche Bank examined Trump's account for Russia links
How serious are the allegations?
Continue reading…
Is Vladimir Putin really the evil genius behind Donald Trump? – TheSpec.com
---
Trump-Russia probe: Mueller 'demands Deutsche Bank data' – BBC News
---
Middle Eastern Allies Threaten To Cut Ties With Trump Over Jerusalem Announcement
---
Recognizing the city as Israel's official capital wold be "the red line of Muslims," according to Turkey.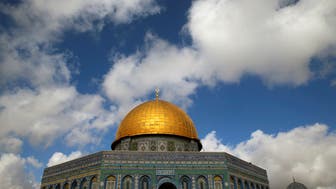 Mike Pence's Wife Thinks Donald Trump Is 'Reprehensible' And 'Totally Vile' – Newsweek
---
Deutsche Bank gets subpoena from Mueller on Trump accounts: source – Reuters
---
Trump Lawyer Says President Is Innocent Because Collusion Is Not A Crime
---
Jay Sekulow told The New Yorker that even if collusion happened, it would violate no criminal statute.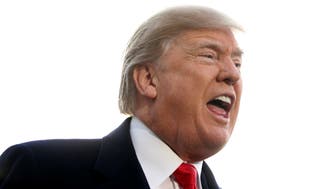 trump impeachment – Google Search
---
The election of Alabama's Roy Moore, who has been accused of child molestation, to the Senate would set into motion a chain of events that could lead to President Donald Trump's impeachment, a key GOP strategist said. If Moore wins a seat in the Senate, the ensuing controversy about having an alleged …
Donald Trump's personal bank details handed over to Mueller's Russia investigation
| | |
| --- | --- |
| | mikenova shared this story from Comments on: Trumps personal bank details handed over to Muellers Russia investigation. |
---
Donald Trump's personal bank details have been handed over to special counsel Robert Mueller.
The prosecutor issued a subpoena to Deutsche Bank AG in a bid to unearth its relationship with the president and his family as part of the ongoing investigation into Russian meddling with the 2016 election.
Woman who disappeared after Tinder date is found dead
The bank issued a vague statement. It read: 'Deutsche Bank always cooperates with investigating authorities in all countries.'
It comes after calls from Democratic law makers to provide more information on the $300 million Trump owed the bank for previous real estate deals, reports 
Bloomberg
.
Mueller has so far indicted four people: Trump's former campaign manager, Paul Manafort, his associate Rick Gates, Trump's ex-adviser George Papadopoulos, and — last week — Trump's former national security adviser Michael Flynn.
How likely is the impeachment of Donald Trump?
To view this video please enable JavaScript, and consider upgrading to a web browser that supports HTML5 video
Beginning of dialog window. Escape will cancel and close the window.
End of dialog window.
Flynn pleaded guilty to making multiple false statements to the FBI about making contact with Russian officials before taking officer in February this year.
Damagingly, he claims he was instructed to do so by a senior official in the Trump administration. This person is believed to be Jared Kushner.

Elephant has leg broken by humans to show it who's boss after mating seasonFurthermore, it is thought Flynn entered into a plea agreement in which he must now fully cooperate with Mueller's investigation. It basically means he might be about to throw Trump under the bus.
The reality of these charges throws much doubt on Trump's theory that Russia meddling is nothing more than Democratic drama peddled by anti-Trumpers after he won the election.
And — more concerning for Trump — it gives greater weight to the chances of impeachment.
Any president can be impeached if they're convicted of treason, bribery, or other high crimes and misdemeanors.
If a clear link is found between Trump and collusion with Russia, he could be in breach of one or more parts of the constitution and, ultimately, get impeached.
The Democrats have been warned to hold off on pushing impeachment articles against Trump for now in case Mueller's investigation finds a smoking gun.
Director Defends F.B.I. After Trump Says Bureau Is in Tatters
---
Christopher A. Wray, the F.B.I. director, did not mention the president in defending the agencys work force as focused on our critical mission.
Yes, the President Can Obstruct Justice
---
Also: Why lie if youve done nothing wrong?
Ex-Justice Department officials defend FBI after Trump says bureau is 'in tatters' – Yahoo News
---
FBI Director Chris Wray sends internal email to boost employee morale – CBS News
---
Tucker Carlson: "Out Of Control" FBI Considers Itself Above The Law, Threat To Every American – RealClearPolitics
---
Mueller reportedly subpoenas Deutsche Bank in Russia probe – Fox News
---
Mueller reportedly subpoenaed Deutsche Bank for information on Trump and his family – Business Insider
---
Deutsche Bank Subpoenaed in Mueller Probe into Trump Ties With Russia – Reports – TheStreet.com
---
Mueller's Facts and Trump's Make-Believe – New York Times
---

New York Times

Mueller's Facts and Trump's Make-Believe

New York Times

Robert 

Mueller

 is why they may not work. 

Mueller

, as the special counsel investigating Russian interference in the 2016 election, is interested in facts. On one side, the steady accumulation of facts and the flipping of Michael Flynn, Trump's first 

… and more »
Mueller reportedly subpoenaed Deutsche Bank for Trump finances – Axios
---