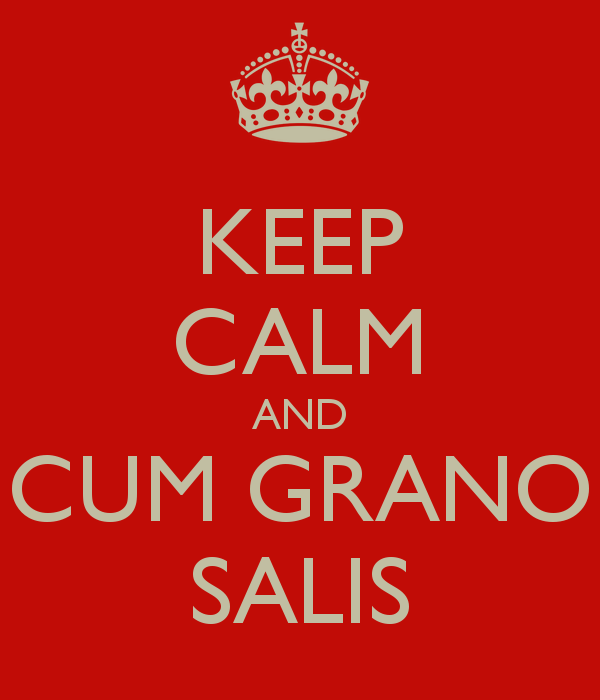 Sergei Skripal, Novichok, Salisbury, and Cum grano salis
Mike Nova's Shared NewsLinks
Mike Nova's Shared NewsLinks
Trump, Joining Allies, Expels 60 Russians Over Poisoning in UK – New York Times
---
Sergei Skripal, Novichok, Salisbury, and Cum grano salis
---
Sergei Skripal, Novichok, Salisbury, and Cum grano salis  Cum grano salis – Google Search Tuesday March 27th, 2018 at 6:41 AM 1 Share – Cum grano salis – Google Search Tuesday March 27th, 2018 at 6:40 AM 1 Share Cum grano salis is the Latin version of the phrase "take it with a grain of salt". This phrase means: (With) a grain of … Continue reading"Sergei Skripal, Novichok, Salisbury, and Cum grano salis"
Poisoned Russian spy Sergei Skripal was close to consultant who was linked to the Trump dossier
---
A security consultant who has worked for the company that compiled the 
controversial dossier on Donald Trump
 was close to the Russian double agent poisoned last weekend, it has been claimed.
The consultant, who 
The Telegraph
 is declining to identify, lived close to Col Skripal and is understood to have known him for some time.
Col Skripal, 
who is in intensive care and fighting for his life after an assassination attempt on Sunday
, was recruited by MI6 when he worked for the British embassy in Estonia, according to the FSB, the Russian intelligence agency.
The 
Telegraph 
understands that Col Skripal moved to Salisbury in 2010 in a spy swap and became close to a security consultant employed by Christopher…
Putin suggests 'Jews with Russian citizenship' behind US election interference
---
WASHINGTON — Russian President Vladimir Putin said in an interview with the NBC network over the weekend that Russians who sought to influence the results of the 2016 presidential elections could have been "Jews, but with Russian citizenship."
In the interview, a full transcript of which was released by the Kremlin on Saturday, the Russia president said "I do not care at all, because they do not represent the government.
Get The Times of Israel's Daily Edition by email and never miss our top stories 
Free Sign Up
"Maybe they are not even Russians, but Ukrainians, Tatars or Jews, but with Russian citizenship, which should also be checked; maybe they have dual citizenship or a green card; maybe the US paid them for this. How can you know that? I do not know either," he said.
Putin insisted such efforts could not be tied to the Kremlin.
"Why have you decided the Russian authorities, myself included, gave anybody permission to do this?" Putin asked in the often-combative interview.
Special Counsel Robert Mueller is conducting a wide-ranging investigation to determine whether President Donald Trump's campaign colluded with Moscow to help elect him.
Last month Mueller indicted 13 Russian nationals and three Russian companies for allegedly backing Trump's campaign, maligning his Democratic rival Hillary Clinton and engaging in other election interference.
"So what if they're Russians?" Putin said of the allegations.
"There are 146 million Russians. So what?… I don't care. I couldn't care less… They do not represent the interests of the Russian state."
Mueller issued a 37-page indictment against the Russians but Putin indicated he has seen no evidence thus far that the alleged meddling broke any US law.
"Are we the ones who imposed sanctions on the United States? The US imposed sanctions on us," he said.
"We in Russia cannot prosecute anyone as long as they have not violated Russian law… At least send us a piece of paper… Give us a document. Give us an official request. And we'll take a look at it."
America's leading intelligence agencies concluded last year that Putin himself had directed a broad intelligence effort to influence the US election to undermine Clinton's campaign and boost Trump's chances, but Trump has repeatedly denied colluding with Moscow.
The Russian leader also rejected those assessments.
Deputy Attorney General Rod Rosenstein answers a question after announcing that the office of special counsel Robert Mueller announced a grand jury has charged 13 Russian nationals and several Russian entities, on February 16, 2018, in Washington. (AP Photo/Jacquelyn Martin)
"Could anyone really believe that Russia, thousands of miles away… influenced the outcome of the election? Doesn't that sound ridiculous even to you?" Putin asked.
Deputy Attorney General Rod Rosenstein, when he announced the Russian indictment, said it made no judgment on whether the alleged Russian propaganda campaign altered the outcome of the election which Trump won.
"It's not our goal to interfere. We do not see what goal we would accomplish by interfering. There's no goal," Putin said.
Trump himself has repeatedly shied away from condemning Russia over the alleged meddling.
US intelligence chiefs last month said Russian attempts to meddle in US politics are continuing unabated — and pose a threat to mid-term congressional elections in November.
Бывший разведчик "Моссада": » Центральный Еврейский Ресурс SEM40
---
скрипаль еврей – Google Search
| | |
| --- | --- |
| | mikenova shared this story from Ã à ºÃÂà ¸à ¿à °à »ÃÂŒ à µà ²ÃÂà µà ¹ – Google News. |
---
Дмитрий Дубов: Нервно-паралитический газ "Новичок", по данным следствия, попал в Великобританию с багажом дочери Скрипаля Юлии. Существует гипотеза, что отравляющее вещество в форме мельчайшего порошка распылили через вентиляционную систему автомобиля Скрипаля. Так или иначе, …
Женщина тоже приехала в Великобританию из России. Поводом для начала отношений стала финансовая привлекательность Скрипаля с точки зрения партнерши. «Он сказал ей, что он российский мультимиллионер, и они начали общаться. Полиция даже не знает, что она существует. Только очень …
Скрипаль, Сергей Викторович Википедия
---
После освобождения Скрипаль обосновался вместе с семьёй (женой, сыном и дочерью) на юго-западе Великобритании, в небольшом городке Солсбери, где также проживал завербовавший его ветеран британской разведки Миллер. Дом в Солсбери, где поселился Скрипаль, оценивался в 350 тыс. фунтов, ездил он на личном автомобиле BMW 320D[5][13][14]. В Великобритании Скрипаль читал лекции о российской военной разведке в МИ-6 и курсантам военных академий, а также давал консультации по военно-разведывательным вопросам[5]. В частности, Скрипаль в обучающих целях рассказал иностранным спецслужбам о методах оперативной работы российских разведчиков, способах их проникновения в западные страны, применяемых ими технологиях вербовки, а также о том, как эффективно противодействовать российской разведке[15]. Британская газета The Telegraph сообщает, что Скрипаль поддерживал тесные связи с британцем, работавшим в частном агентстве расследований Orbis Business Intellegence бывшего сотрудника британской разведки МИ-6 Кристофера Стила, который подготовил и передал американским властям «русское досье» Трампа[16][17].
Russia: Social media blames MI5, Clinton or Israel for toxin | News
---
Social media posts defending Russia and claiming the Salisbury nerve agent attack was the work of MI5, Mossad or Hillary Clinton have been viewed hundreds of thousands of times.
Conspiracy theories were circulated on Twitter and Facebook within hours of the news breaking and researchers told The Times that some tweets appeared to be from Russian troll accounts, although most were probably from Britons who sincerely believe Moscow-friendly "counternarratives".
One of the most shared conspiracy theories claims the nerve agent used to attack the former Russian double agent Sergei Skripal came from Britain's Porton Down facility, close to Salisbury — rather than Russia.
The Twitter account of Citizen Halo, a "Finnish activist" with 29,500 followers, responded to a Reuters story about the poisoning, commenting "British…
В РФ обвиняют Израиль в отравлении Скрипаля
---
Предвыборный митинг Путина. Москва, март 2018 годв
Фото: пресс-служба Кремля
Прокремлевские «группы информационного влияния» (троллинга) в социальных сетях обвиняют израильскую разведслужбу Мосад в отравлении бывшего офицера ГРУ Скрипаля в Англии.
Об этом сообщает британская газеты 
Times
 15 марта, перевод статьи опубликован порталом
ИноСМИ
.
«Аккаунт «The Fort Russ», имеющий 20 тысяч подписчиков и ведущий борьбу «с бесконечной и направленной против России западной мейстримовской медийной дезинформацией», утверждает, что «преступная сеть» Хиллари Клинтон или израильского разведывательного ведомства Мосад являются хорошими кандидатами на роль авторов проведенного нападения», — говорится,в частности, в этой публикации.
Речь идет лишь об одном из прокремлевских порталов, ведущих антиизраильскую агитацию. Одним из них является интернет-сообщество Russia Insider, где регулярно публикуются антиизраильские материалы и карикатуры.
Прокремлевские пропагандисты всячески подчеркивают, что Израиль — это верный союзник США и, соответственно, враждебен России.
Главными союзниками Кремля являются Турция и Иран — страна, не признающая права Израиля на существование.
Как информировал 
Курсор
, президент РФ манипулирует «еврейской картой» в своих политических интересах, и потому утверждение о том, что положение евреев в современной России при Путине «стабильно», не более чем миф.
Об этом говорится в статье публициста Аншеля Пфеффера, которая была опубликована газетой «Гаарец» 12 марта под красноречивым заглавием: «Путин антисемит или филосемит? Это зависит от его повестки дня».
Отравление Сергея Скрипаля: мы нашли странного бойфренда Юлии – Политика, В мире
---
И узнали, что дочь собиралась везти отцу в Великобританию
Два дня назад в 14:20, просмотров: 121062Пока английские полицейские пытаются (и безуспешно) «расколоть» британскую подругу отравленного Сергея Скрипаля, мы провели собственное расследование. И выяснили, кто был бойфрендом Юлии Скрипаль и насколько странно он себя повел после отравления, и что дочь собиралась передать отцу, но так и не успела.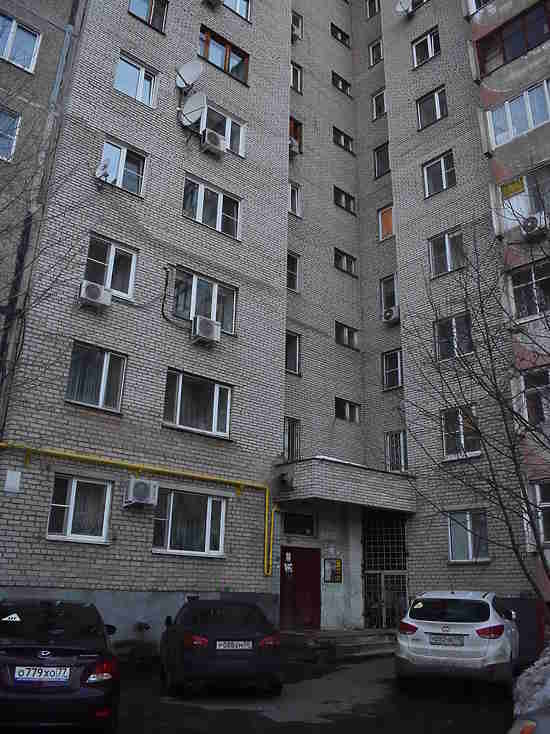 Дом, где живет кавалер Юлии.
В последнее время Юлия работала менеджером в кондитерском департаменте компании по производству пищевых ингредиентов. По словам коллег, она очень хорошо со всеми ладила, но о себе рассказывала скупо, а про отца упоминала мельком — дескать, он отставной военный. Друзьям Юля жаловалась, что тяжело работать, однако зарплата вполне достойная.
– Она стала одеваться лучше, да и вообще вся преобразилась, – вспоминают друзья.
Юлия светилась от счастья еще и от того, что готовилась к грандиозным переменам в личной жизни – вступлению в брак с давним кавалером, 30-летним Станиславом (имя изменено – "МК") , с которым была знакома с 2015 года.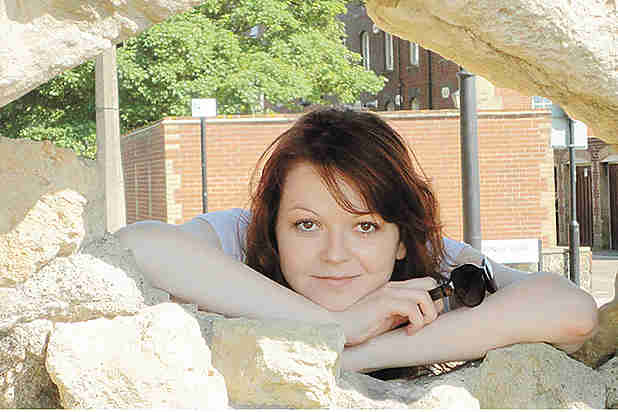 Фото: соцсети
Исходя из этих планов, в конце февраля Скрипаль затеяла ремонт в своей «двушке» на Давыдковской улице. Из одной комнаты предполагалось сделать детскую. На время ремонта Юлия решила переехать в съемную «двушку» Станислава – квартира находится в районе Можайского шоссе, в 15 минутах езды от Давыдковской улицы.
Юлия обратилась к подруге, которая уже помогала ей с ремонтом в квартире. Женщина работает прорабом и согласилась взять на себя хлопоты по улучшению жилища. До роковой поездки в Великобританию в квартире, которая сейчас стоит запертой, успели поменять два окна (остались старыми лишь балконные окна), была частично проведена внутренняя отделка .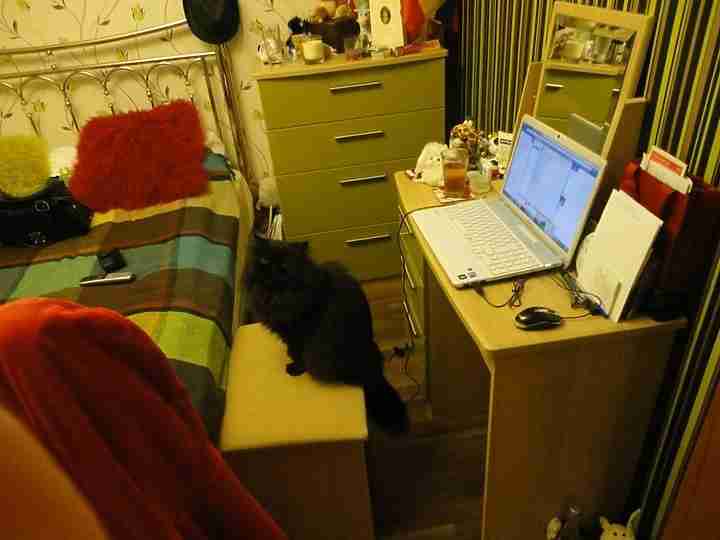 Рабочее место Юлии Скрипаль.
Кстати, мартовский визит в Туманный Альбион был запланирован — у Юли заканчивалась виза, она хотела напоследок навестить отца. Заодно и сообщить о грядущем бракосочетании.
– Конечно, она мечтала, чтобы отец присутствовал на свадьбе. Да он сам хотел бы приехать. Но, так как это невозможно, Юля надеялась представить новоиспеченного мужа позже в Англии, – рассказывают друзья.
Ранее в Великобритании Юлия была в ноябре 2017 года. Сергей Скрипаль, как обычно, просил привезти ему гречку и лавровый лист. А в этот мартовский визит Юлия замоталась и не успела собрать гостинец отцу. И потому просила близкую подружку, которая с мужем также собиралась лететь в Англию, но 6 марта, позже довезти пряности отцу.
Накануне вылета Юлия хотела заехать к прорабу – отдать частичную сумму за ремонт, но 2 марта около 21.00 позвонила и сказала: "Не ждите меня".
– Она пожаловалась: мол, не успевает собрать вещи. Звонила из Подольска – там до 18 марта сдавала любимого пса по кличке Нуар в кинологический центр. Она сказала, что вместо нее на квартиру приедет Стас, и он действительно заезжал в тот день, – позже рассказывала подруга.
Последний московский адрес Юлии Скрипаль.
Кстати, собака до сих пор ждет, когда ее кто-нибудь заберет из приюта. Один день пребывания в гостинице стоит 800 рублей, и сейчас питомец Юлии живет там в долг. Руководители центра не знают, что делать с хвостатым подопечным.
Почему же Станислав не взял на себя решение судьбы Нуара? Он после трагедии с Юлией ушел в тень, перестал выходить на связь. И вообще те, кто знал эту пару, считают, что барышня слишком самонадеянно строила радужные планы относительно совместной жизни.
«Стас на самом деле не хотел свадьбы, предпочитал свободные отношения», – открывает нам секреты его близкий приятель (они дружны с трехлетнего возраста).
Именно Станислав настоял в 2016 году на продаже «двушки» Юлии на Осеннем бульваре (эту квартиру в свое время получил от государства Сергей Скрипаль). А на сделке по купле-продажи квартиры вслух мечтал о покупке нового джипа для себя. Молодой человек пользовался старым «Ленд Ровером» отца. Правда в итоге на вырученные деньги купили все же автомашину для Юлии – паркетник Форд "Куга". Забегая вперёд, скажем, что судьба этого автомобиля неизвестна. Последний раз машина была замечена на Новой Риге.
Со слов прораба, вопросы ремонта в квартире на Давыдковской улице Станислава интересовали мало. Всем занималась Юлия. Платила всегда тоже она. Однако на вопрос о том, что сближало Юлю и Стаса, женщина рассказала, что хозяйка квартиры говорила о своём женихе только хорошее. У них были общие хобби: любовь к компьютерным играм и спорт. Юля была постоянным клиентом различных магазинов ЗОЖ, а в одной из комнат до сих пор стоит беговая дорожка и постелены коврики для йоги.
Стас в последний раз общался с Юлией по телефону 3 марта – перед тем, как она села в самолет. Разговор был непродолжительным – всего полторы минуты.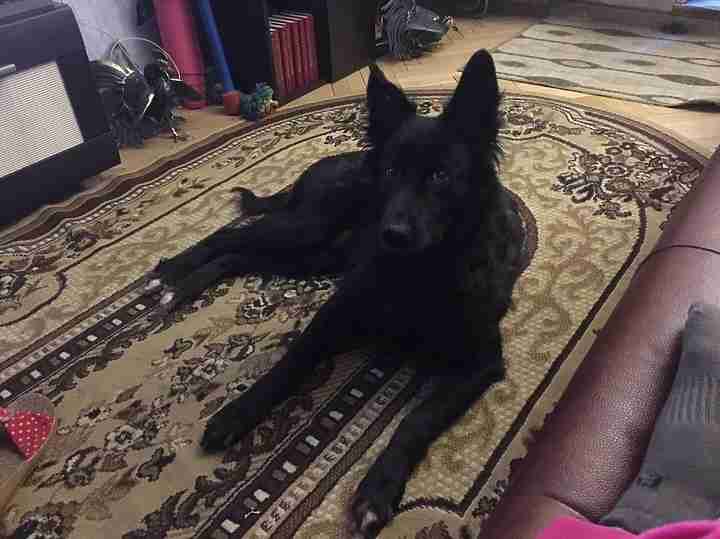 Любимая собака Юлии Скрипаль теперь в приюте.
А в ВотсАпе с Юлией 4 марта прямо перед отравлением беседовала подруга, ведущий специалист по логистике одной из медицинских фирм — та самая девушка, которой доверили доставку лаврового листа Сергею Скрипалю. Примерно в 13.20 по московскому времени Юлия написала, что чувствует себя отлично, погода прекрасная, она собирается на прогулку в центр. Вскоре отца и дочь нашли без чувств на скамейке…
Подружку, кстати, уже допросили английские копы.
4 марта вечером, когда всему миру стало известно об отравлении Юлии Скрипаль и ее отца, Станислав без предупреждения приехал к прорабу, швырнул часть денег за ремонт (их оставляла Юлия) на полку и произнес: «Меня тут не было!».
Кто же такой Стас? По образованию он экономист, выпускник Государственного университета управления. В 2014 году защитил диссертацию в МГУ на кафедре экономической социологии и маркетинга социологического факультета. Позднее опубликовал ряд статей о социальных инвестициях. Впрочем, Станислав пишет не только научные труды, но и стихи.. В интернете есть целый сборник его произведений. Стихи тут на любой вкус – есть и философская, и любовная лирика, и даже религиозная.
Заслуги матери Станислава перед страной отмечены почетной грамотой правительства в 2008 году. В то время она руководила предприятием Федерального агентства по государственным резервам по ЦФО. А с 2014 года она возглавляет некое НПО с уставным капиталом в 5 млн рублей. Основное направление деятельности — разработки в области систем корпоративной безопасности, комплексного технического контроля, а также научные исследования в профильной сфере. В этой же структуре работает и сам Станислав. Не беремся утверждать, но очень похоже, что предприятие тесно связано с силовыми структурами.
Как говорят родные Скрипалей, мама не очень приветствовала отношения сына с Юлией. Хотя с днем рождения девушку аккуратно поздравляла.
Кстати, после трагедии друзья звонили Стасу. «Все в порядке», – отрезал молодой человек. Он предпочитает не обсуждать ситуацию и ограничил общение – его телефон не отвечает на звонки с незнакомых номеров, сообщения от журналистов «МК» он также игнорирует.
Мы навестили семью Станислава в подмосковном Подольске, На звонки в дверь нам не открыли, однако удалось пообщаться с соседями.
– Знаем всех очень хорошо. Мама Станислава, как она сама рассказывала о себе, работает главным бухгалтером. Каждое утро ровно в 7.00 около подъезда ее ждет джип с личным водителем. А папа перенес операцию на сердце, сидит дома. Сейчас, наверное, они на даче.
– Была ли здесь Юлия Скрипаль?
– Нет, ее мы не видели.
– Что можете сказать о Станиславе?
– Прекрасный молодой человек! Помогал нам ремонтировать компьютер.
Последний раз его видели 20 марта в чёрном «Ленд Ровере» на платной парковке недалеко от дома.
Тем временем, стали известны подробности смерти сына Сергея Скрипаля: "рухнул и умер по пути в больницу"
Читайте материал: Любовница Скрипаля боится говорить: что известно о россиянке из Солсбери
"It was scary to look at." Ex-Colonel GRU Skripal got to the hospital
---
"The man looked absolutely out of sorts, and there was another day, about 16:10, I thought it was a weird time to be so drunk," says Salisbury resident Frey Church.
The man whom Church saw was a former GRU officer, 66-year-old Sergei Skripal . On his shoulder lay a young girl.
Doctors are already fighting for the life of these people for the second day.
А центр Солсбери похож скорее на съемочную площадку фильма о шпионах, чем на тихий городок в двух часах езды от Лондона, на юго-западе Англии.
"Я посмотрела на них, испугалась и отошла"
Все началось вечером в воскресенье. Закончив смену в 16:00 и возвращаясь с работы, Фрея Чёрч увидела на скамейке близ торгового центра двух людей, которые вели себя странно.
"Мужчина беспорядочно двигал руками, в глазах – пустота. Девушка уткнулась в него лицом, как будто уснула, очевидно, потеряла сознание", – рассказывает Чёрч.
Девушка подошла ближе, подумав, что людям, может быть, нужна помощь.
"Рядом никого не было. Мимо проходили люди. Они оборачивались на них. Но шли дальше".
"Было похоже, что эти двое были очень сильно пьяны или приняли наркотики. Увидеть человека в таком неадекватном состоянии для Солсбери редкость. Я не знала, что делать".
"I tried to catch the look of a man to talk to him." I thought of asking how he and the girl feel, but he was not himself, I was frightened and walked away, now I'm worried because of this, "the girl adds. , get courage and try to help them. "
The police arrived at the scene around 16:15. By this time, both men on the bench were already unconscious.
Eyewitnesses say that the doctors called for the evacuation of one of the injured helicopter, fearing for his life. The second was taken by an ambulance.
On a special position
The bench on which were sitting Violin and the girl, the police covered a small yellow tent with awning.
The cordon off a small park near the shopping center has not been removed so far. Passers-by try to remain calm and equanimity.
But some of them still glance anxiously towards the police cordons.
"I usually work until eight in the evening, always go through this lawn, when I get home I never worry about anything, the maximum number of people I met here is a couple of homeless people, and they usually do not sit in the park, but near the parking lot. There is such a state of emergency here, I can not believe it, "said Salisbury, who did not want to reveal her name.
"I always thought of Salisbury as calm, but now I'm worried about myself and the children, I do not feel safe anymore," complains the young man.
On Monday, people in chemical and radiological protection suits disinfected several Salisbury streets – near the park and near the hospital, in which the injured are treated.
The local police department assured that there is no threat to people's health in Salisbury.
But the authorities are taking additional security measures, since the story of Skripal makes one remember the poisoning of Alexander Litvinenko in London in 2006.
Тогда бывший офицер ФСБ был отравлен изотопом полония. Расследование выявило десятки мест в центре Лондона, получивших радиоактивное загрязнение.
"В ГРУ он отвечал за кадры"
В российских СМИ о военной службе Скрипаля говорится немного. Служил в Главном разведывательном управлении Генштаба России, вышел в отставку в звании полковника.
Источники Би-би-си, близкие к британским спецслужбам, рассказывают чуть больше.
Насколько известно, несколько лет Скрипаль служил в десантных войсках и проявил себя с лучшей стороны. Затем он перешел в ГРУ. По словам людей, знавших Скрипаля, он гордился тем, что ему удалось перевестись в разведку.
В 1990-е Скрипаль занял довольно высокопоставленную должность в ГРУ, связанную с подбором кадров спецслужбы.
"В 1990-е завербовать агентов в ГРУ было очень сложно. Да, после распада Советского союза многое пошатнулось. Страна, по сути, разваливалась. Но ГРУ держалось особняком. Это был сплоченный коллектив", – говорят собеседники Би-би-си, знакомые с работой британской разведки в тот период.
Тем не менее, по версии российских спецслужб, Скрипаль был завербован британцами в 1995 году.
Причины, по которым офицер пошел на сотрудничество с британской разведкой, не называются.
В 1999 году Скрипаль вышел в отставку в звании полковника. Затем он еще несколько лет работал в управлении делами МИД России.
"Да, он не был топовым разведчиком, какими были, например, Пеньковский и Гордиевский. Но тем не менее, это был очень важный агент для Британии… Поскольку Скрипаль отвечал за кадры, он мог раскрыть имена многих агентов ГРУ по всему миру и особенно в Западной Европе", – отмечают осведомленные источники Би-би-си.
В декабре 2004 года ФСБ арестовала Скрипаля. На него завели дело о госизмене.
Скрипаль признал свою вину, в 2006 году Московский окружной военный суд приговорил его к 13 годам тюремного заключения в колонии строгого режима. Его лишили всех званий.
Полностью свой срок Скрипаль не отсидел. В июле 2010 года его, а также ученого Игоря Сутягина и еще двух осужденных за госизмену россиян Александра Запорожского и Геннадия Василенко обменяли на группу российских разведчиков, разоблаченных в США. В их числе были генерал-майор СВР Михаил Васенков и Анна Чапман.
Череда смертей в семье Скрипаля
После обмена Скрипаль поселился в Британии. Ему полагалась пенсия.
По словам источников Би-би-си, близких к спецслужбам Великобритании, Скрипаль иногда приходил в Секретную разведывательную службу МИ6 и военные академии, читал курсантам лекции о ГРУ.
Также он работал консультантом.
Как отмечает корреспондент Би-би-си Марк Урбан, Скрипаль мог давать советы и разведслужбам ряда западноевропейских стран.
В молодости Скрипаль отличался отличным здоровьем.
Но уже в 2006 году во время судебного процесса над Скрипалем, его защита предоставила свидетельства наличия у него некоторых серьезных заболеваний.
В Солсбери бывший полковник ГРУ жил с семьей. Его жена Людмила умерла в 2012.
В прошлом году неожиданно умер сын Скрипаля. По словам источников Би-би-си молодой человек скончался, находясь на отдыхе в России. Люди, знавшие Скрипаля-младшего, утверждают, что его болезнь не была подозрительной.
Тело Скрипаля-младшего было перевезено в Британию для похорон.
"Можно предположить, что если бы российские спецслужбы пытались узнать, где именно проживает Сергей Скрипаль, то история с репатриацией тела его сына могла бы очень помочь им в получении этой информации", – отмечают осведомленные собеседники Би-би-си.
Скрипаль тяжело переживал потерю сына. Из близких людей с ним осталась лишь дочь.
По словам соседей, бывший офицер был человеком приветливым. В то же время нельзя сказать, что у него в Солсбери было много друзей.
Ниточки для следствия
Поздним вечером в понедельник полиция наведалась в итальянский ресторан Zizzi. Он расположен неподалеку от парка, где потерял сознание Скрипаль.
По предварительным данным, именно в Zizzi Скрипаль и его спутница заходили за некоторое время до того, как потеряли сознание.
Полицейские поговорили с работниками ресторана, после чего его снова открыли.
Также возобновил работу и приемный покой больницы, где находятся перебежчик и 33-летняя девушка.
Полиция пока не озвучивает версии резкого ухудшения здоровья Скрипаля.
КГБ был известен умением устранять тех, кого считает врагом.
Тем не менее, в истории со Скрипалем еще преждевременно делать выводы, сказала в интервью Би-би-си бывший агент британской контрразведки МИ5 Энни Мэшон.
"Нам нужно быть очень осторожными в оценках. Мы не знаем, чем они отравились. В Британии происходит много смертей, например, от передозировки наркотиками или сильнодействующими препаратами. И это никого не удивляет", – отмечает она.
"Дело Скрипаля вызывает такой интерес, потому что пострадавший – бывший офицер ГРУ, который находился на попечении Великобритании после обмена шпионами в 2010 году. Но это не повод для скоропалительных выводов. Очень много неизвестных в этом деле. И слишком рано предъявлять обвинения", – резюмирует бывшая контрразведчица.
"К нам никто не обращался"
Пресс-секретарь президента РФ Дмитрий Песков подтвердил во вторник, что к российским властям пока никто не обращался с просьбой содействовать в расследовании инцидента с Сергеем Скрипалем.
"Никто не обращался с такой просьбой, давайте дождемся. Москва всегда открыта к взаимодействию", – сказал Песков.
"Now we see that a similar tragic situation has occurred, but nevertheless, we do not have information that could become the reason for what this person was doing, with what it could be connected," said Dmitry Peskov.
Cum grano salis – Google Search
---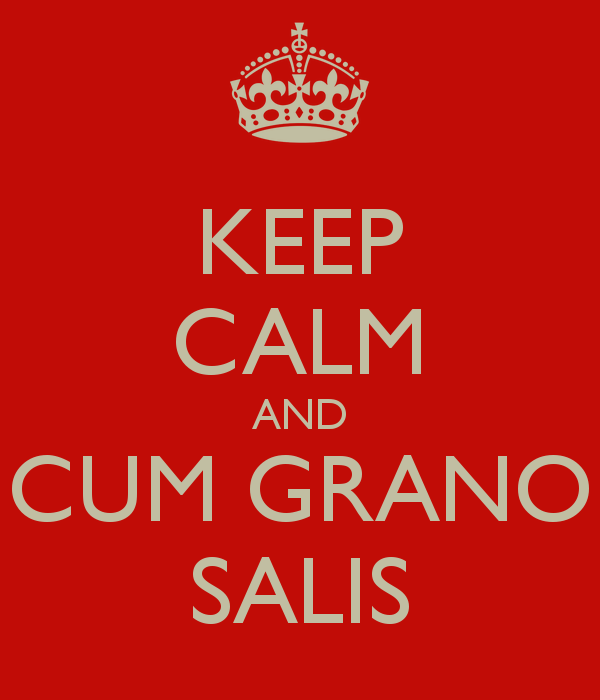 Cum grano salis – Google Search
---
Cum grano salis is the Latin version of the phrase "take it with a grain of salt". This phrase means: (With) a grain of salt, in modern English, is an idiom which means to view something with skepticism, or to not take it literally.Aug 11, 2011
Sergei Skripal – Google Search
---
Washington Post
–
16 hours ago
Earlier this month, Sergei Skripal and his adult daughter, Yulia, were found unconscious on a park bench in Salisbury, England. The two had been poisoned with a nerve agent called Novichok, developed by Kremlin scientists several decades ago. They remain in critical condition. Skripal is Russian.
The Independent
–
11 hours ago
Former Russian spy Sergei Skripal, 66, his daughter Yulia, 33, and police detective sergeant Nick Bailey, were all exposed to novichok (or "newcomer", to use its more parochial translation from Russian) in the city on 4 March. The circumstances surrounding the case are still being investigated – but the …
THERESA May has accused Russia of poisoning former double agent Sergei Skripal using deadly nerve agent novichok. So what do we know about this deadly nerve agent, could it have been used to poison Skripal and his daughter Yulia and is there an antidote? Theresa May accused Russia of trying to …
Novichok – Google Search
---
The Guardian
–
14 hours ago
Theresa May told MPs that only Russia had the 'capability, intent and motive' to carry out such an attack. Photograph: HO/AFP/Getty Images. More than 130 people could have been exposed to the deadly nerve agent novichok during the Russian spy attack in Salisbury, Theresa May said on Monday.
Novichok agents, dispersed as an ultra-fine powder rather than vapour, belong to the class of inhibitors called "organophosphate acetylcholinesterase". They prevent the normal breakdown of a neurotransmitter acetylcholine which, when it builds up, causes muscles to contract involuntarily. Because the …
Mirror.co.uk
–
13 hours ago
Nerve agents work by interfering with the central nervous system, causing the body to become over stimulated. But unless you know which ingredients were used it is almost impossible to guess at the symptoms or design an effective treatment – making it more resistant to antidotes. All Novichok agents are …
Novichok agent – Wikipedia
---
Novichok
 (
Russian
: Новичо́к, "newcomer") is a series of 
nerve agents
 the 
Soviet Union
 and 
Russia
developed between 1971 and 1993.
[a]
[2]
[3]
 Russian scientists who developed the agents claim they are the deadliest nerve agents ever made, with some variants possibly five to eight times more potent than 
VX
,
[4]
[5]
 and others up to ten times more potent than 
soman
.
[6]
They were designed as part of a Soviet program codenamed "FOLIANT".
[7]
[1]
 Five Novichok variants are believed to have been weaponised for military use.
[8]
 The most versatile was A-232 (Novichok-5).
[9]
Novichok agents have never been used on the battlefield. 
Theresa May
, Prime Minister of the United Kingdom, said that one such agent was used in the 
poisoning of Sergei and Yulia Skripal
 in England in March 2018.
[10]
 Russia officially denies producing or researching Novichok agents.
[11]
Urban Dictionary: salio
---
Cum Grano Salis | Definition of Cum Grano Salis by Merriam-Webster
---
Definition of 
cum grano salis
: with a grain of salt : with skepticism
salis latin – Google Search
---
kometbomb.net/latinat0r/salis
Similar to salis. sa – unfavorable; sacer – accursed, sacred; sacramentum – oath, sacraments, sacred rites; sacrificium – sacrifice; sacrificum – sacrifice; sacrilegium – sacrilege; sacrilegus – impious, sacrilegious; sagaciter – accurately, sagaciously, wisely; sagino – to fatten; salubris – tageous.
salis meaning – Latin-English-Latin dictionary
---
The U.S. and Europe say the Kremlin poisoned Sergei Skripal. In Russia, no one buys it.
---
Sergei Skripal – Wikipedia
---
Sergei Skripal – Google Search
---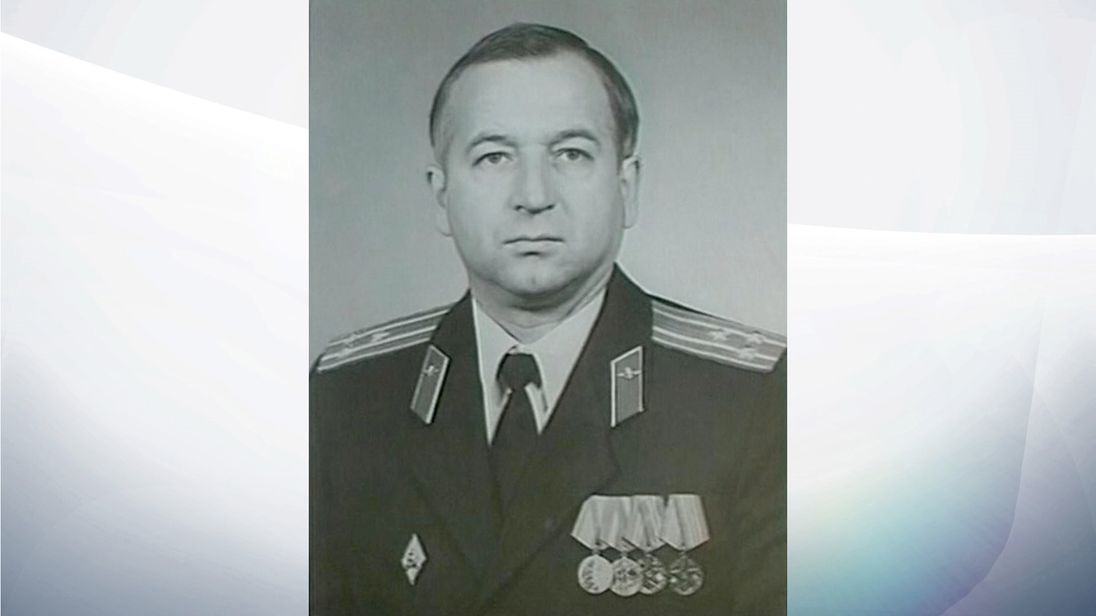 Scripal – Google Search
---
Scripal – Google Search
---