Mike Nova's Shared NewsLinks
Germany and Russia's Secret War Against America – YouTube
---
Germany and Russia's Secret War Against America
The Real Russia Collusion Scandal and a New Idea for the German Army | theTrumpet.com
---
The Real Russia Collusion Scandal and a New Idea for the German Army
The German military is in the news a lot. United States President Donald Trump wants it to expand. Many in Germany want it to expand. But there is a problem. They can't convince enough Germans to join the army. Last year, they were short 21,000 jobs.
On Saturday, the German defense ministry said they had a solution to this problem that they were seriously considering: allowing people from across the European Union to serve in the German army.
Put this along side other moves Germany has made over the last few years and you get a really interesting picture. Two thirds of the Dutch army is now part of the German army. Significant chunks of the Czech and Romanian armies are coming under the German command structure. German Defense Minister Ursala von der Leyen has talked about creating a multinational panzer division to be the "nucleus of a European army."
In a very real and practical way, the German army is becoming an EU army, on a small scale so far.
Herbert W. Armstrong warned of this military union for decades. In May 1953, he wrote that "10 powerful European nations will combine their forces."
Revelation 17 talks about 10 kings combing their strength and power. This chapter makes clear that it is talking about a European power—and we see that happening already.
You can read more about that in our trends article "Why the Trumpet Watches Europe's Push Toward a Unified Military."
Another item very much in the news is collusion with Russia. Trump met with Russian President Vladimir Putin last week, and this is obviously proof of collusion—the way the left in America sees it.
But there have actually been some much more interesting meetings between a different world leader and Russia. On July 24, German Chancellor Angela Merkel met with Russian Foreign Minister Sergei Lavrov and the chief of Russia's General Staff Gen. Valery Gerasimov. Merkel and Putin talked on the phone last week to setup the meeting. They said they talked about the Middle East, especially Syria and Ukraine.
The press has noted how unusual it is for the German chancellor to be meeting with the chief of staff of another military. Gerasimov is actually banned from visiting the EU because he's under sanctions. Germany had to give him a waiver to allow the meeting to move forward. There have not been many details released about the meeting. The foreign policy spokesman for Germany's Free Democratic Party called the meeting "regrettable and odd" and said that the silence about it was "suspicious."
Forget about the Trump-Russia collusion; this Germany-Russia relationship is the one you really need to watch.
In May 1962, the Plain Truth newsmagazine—predecessor of the Trumpet—wrote: "Once a German-dominated Europe is fully established, Germany will be ready to negotiate and bargain with Russia—and behind the backs of the Western allies if necessary."
"When a Russo-German deal is made, you can be sure that the doom of the United States and Great Britain is on the horizon," warned the same article.
These two countries are working together, and they're working against the United States.
You can learn much more abut this important story from the July 26 Key of David program, titled "Germany and Russia's Secret War Against America." In that program, editor in chief Gerald Flurry will tell you what you need to know about these two powers working together.
von der leyen – Google Search
---
Trump's meeting this month with Putin in Helsinki left European allies in the dark, Ursula von der Leyensaid according to German news service The Local, …
<a href="http://theTrumpet.com" rel="nofollow">theTrumpet.com</a>
–
Jul 27, 2018
German Defense Minister Ursala von der Leyen has talked about creating a multinational panzer division to be the "nucleus of a European army." In a very real …
Mike Nova's Shared NewsLinks
Defense One – All Content: How Russia Persecutes Its Dissidents Using U.S. Courts
---
Russia's requests to Interpol for Red Notices—the closest instrument to an international arrest warrant—against Kremlin opponents are being met with increasing deference by the Department of Homeland Security.

 Defense One – All Content
Rudy Giuliani says he's not sure collusion is a crime despite Mueller investigation
---
Chat with us in Facebook Messenger. Find out what's happening in the world as it unfolds.
We use cookies to understand how you use our site and to improve your experience. This includes personalizing content and advertising. To learn more, 
click here
. By continuing to use our site, you accept our use of cookies, revised 
Privacy Policy
 and 
Terms of Use
.
Signed in as 
mikenova
Share this story on NewsBlur
Shared stories are on their way…
Mueller says Manafort earned $60M from Ukraine consulting
---
Chat with us in Facebook Messenger. Find out what's happening in the world as it unfolds.
We use cookies to understand how you use our site and to improve your experience. This includes personalizing content and advertising. To learn more, 
click here
. By continuing to use our site, you accept our use of cookies, revised 
Privacy Policy
 and 
Terms of Use
.
Signed in as 
mikenova
Share this story on NewsBlur
Shared stories are on their way…
anthony weiner – Google Search
---
trump – Google Search
---
Mozart – Requiem By Herbert von Karajan (Full HD) (Full Concert) – YouTube
---
Mozart – Requiem By Herbert von Karajan (Full HD) (Full Concert)
Russia and the far right's cozy affair
---
mossad – Google Search
---
MASKS OFF: an interview with a Russian ex-troll – YouTube
---
MASKS OFF: an interview with a Russian ex-troll
A hacker explains Russia's use of cyber warfare in 2016 U.S. election
---
'Everything about Hillary Clinton had to be negative and you really had to tear into her. It was all about the leaked email, the corruption scandals, and the fact that she is super rich,' says a former Russian troll
Published 7:30 AM, July 30, 2018
Updated 7:30 AM, July 30, 2018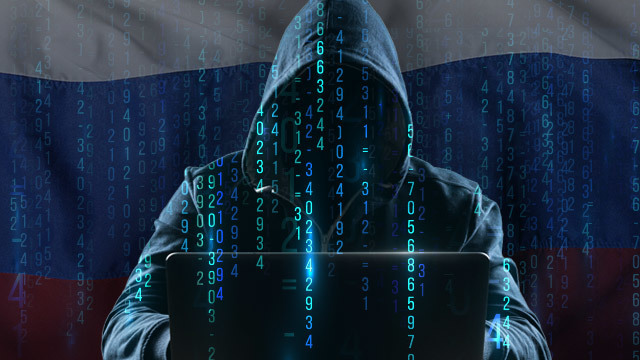 The Soviet Union and now Russia under Vladimir Putin have waged a political power struggle against the West for nearly a century. Spreading false and distorted information – called "dezinformatsiya" after the Russian word for "disinformation" – is an age-old strategy for coordinated and sustained influence campaigns that have interrupted the possibility of level-headed political discourse.
Emerging reports that Russian hackers targeted a Democratic senator's 2018 reelection campaignsuggest that what happened in the lead-up to the 2016 presidential election may be set to recur.
As an ethical hacker, security researcher and data analyst, I have seen firsthand how disinformation is becoming the new focus of cyberattacks. In a recent talk, I suggested that cyberwarfare is no longer just about the technical details of computer ports and protocols. Rather, disinformation and social media are rapidly becoming the best hacking tools. With social media, anyone – even Russian intelligence officers and professional trolls – can widely publish misleading content.
As legendary hacker Kevin Mitnick put it, "it's easier to manipulate people rather than technology." (READ: Tricks and techniques from Kevin Mitnick, the 'world's most famous hacker')
Two sets of federal indictments – one in February and another in July – allege in detail how a private company linked to Putin and the Russian military itself worked to polarize American political discourse and sway the 2016 US presidential election.
Cybersecurity experts in the US knew that the Russian intelligence agencies were conducting these acts of information warfare and cyberwarfare, but I doubt they had any idea how comprehensive and integrated they were – until now.
Russia's propaganda machine duped American voters
The operation was complex. What is publicly known now is perhaps most easily understood in two pieces, the subjects of separate federal indictments.
First, a billionaire Russian businessman and Putin associate allegedly assembled a network of troll factories: private Russian companies engaging in a massive disinformation campaign. Their employees posed as Americans, created racially and politically divisive social media groups and pages, and developed fake news articles and commentary to build political animosity within the American public.
Second, the Russian military intelligence agency, known by its Russian acronym as the GRU, allegedly used coordinated hacking to target more than 500 people and institutions in the United States. The Russian hackers downloaded potentially damaging information and released it to the public via WikiLeaks and under various aliases including "DCLeaks" and "Guccifer 2.0."
Online trolls manipulated your opinions
The people involved did not fit the stereotypical picture of internet trolls. One leading Russian troll factory was a company called the Internet Research Agency, reportedly with all the trappings of a real corporation, including a graphics department to create incendiary images, a foreign department dedicated to following political discourse in other countries and an IT department to make sure trolls had reliable computers and internet connections.
Employees, mostly 18 to 20 years old, were paid as much as US$2,100 a month for creating fake social media accounts and blogs to distribute disinformation to Americans.
They were employed to take advantage of deepening political polarization in the U.S. The Russians saw this as an opportunity to stir up conflict – like poking a stick into a beehive. These trolls were instructed to stir up racial tensions, stage "flash mobs" and organize activist campaigns – sometimes announcing events for opposing groups at the same times and locations.
One ex-troll told a Russian independent TV network that his job included writing incendiary comments and creating fake posts on political forums: "The way you chose to stir up the situation, whether it was commenting [on] the news section or on political forums, it didn't really matter."
In 2015, well before the 2016 election, the troll-factory network had more than 800 people doing this kind of work, producing propaganda videos, infographics, memes, reports, news, interviews and various analytical materials to persuade the public.
America never stood a chance.
Below is an interview with a Russian ex-troll:
Focusing on social media
It's no surprise that these Russian trolls spent most of their time on Facebook and Instagram: Two-thirds of Americans get at least some news on social media. The trolls spread out across both platforms, seeking to encourage conflict on any topic that was getting a lot of attention: immigration, religion, the Black Lives Matter movement and other hot-button issues.
When describing how he managed all of the fake social media accounts, the ex-troll said: "First, you gotta be a redneck from Kentucky, then you need to be a white guy from Minnesota, you've slaved away all your life and paid your taxes, and then 15 minutes later you are from New York posting in some Black slang."
Then, the indictments reveal, the GRU entered this increasingly fraught online political discourse.
The GRU joins in
Like another significant political scandal, the GRU effort allegedly started with a break-in to the records of the Democratic National Committee, the formal governing body for the United States Democratic Party – but this time it was a digital burglary. It wasn't particularly sophisticated, either, using two common hacking techniques, spearphishing and malicious software.
As the July indictment details, starting in March 2016, Russian military operatives sent a series of fake emails, disguised to look real, to more than 300 people associated with Democratic National Committee, the Democratic Congressional Campaign Committee and Hillary Clinton's presidential campaign. One of the targets was Clinton campaign chairman John Podesta, who fell for the scheme and unwittingly handed over more than 50,000 emails to the Russians.
Around the same time, the Russian hackers allegedly began searching for technical vulnerabilities in the Democratic organizations' computer networks. They used techniques and specialized malicious software that Russians had used in other hacking efforts, including against the German Parliament and the French television network TV5 Monde.
By April 2016, the hackers had gained access to the Democratic Congressional Campaign Committee systems, exploring servers and secretly extracting sensitive data. They located a Democratic Congressional Campaign Committee staffer who also had privileges in the Democratic National Committee systems, and thereby got into the Democratic National Committee networks too, extracting more information.
When the Democratic National Committee realized there was unusual data traffic in its systems, the group hired a private cybersecurity firm, which in June 2016 publicly announced that its investigation had concluded that Russia was behind the hacking. At that point, the Russians allegedly tried to delete traces of their presence on the networks. But they kept all the data they had stolen.
Opposing Hillary Clinton
As early as April 2016, the GRU was allegedly trying to use the Democrats' confidential documents and email messages to stir up political trouble in the U.S. There is evidence that the Russian government, or people acting on its behalf, offered key people in the Trump campaign damaging information on Clinton.
In July 2016, the indictments say, the GRU began releasing many of the Democrats' documents and email messages, mainly through WikiLeaks, an internet site dedicated to anonymous publishing of secret information.
All of this effort was, according to the indictments, set up to undermine Hillary Clinton in the eyes of the American public. Putin definitely wanted Trump to win – as the Russian president himself acknowledged while standing next to Trump in Helsinki in July. And the trolls were instructed to go after her savagely: A former Russian troll said, "Everything about Hillary Clinton had to be negative and you really had to tear into her. It was all about the leaked email, the corruption scandals, and the fact that she is super rich."
The indictments describe in detail how information warfare and cyberwarfare were used as political tools to advance the interests of people in Russia. Something similar may be set to happen in 2018, too. – The Conversation | <a href="http://Rappler.com" rel="nofollow">Rappler.com</a>
Timothy Summers is the Director of Innovation, Entrepreneurship, and Engagement, College of Information Studies, University of Maryland.
Disclosure: Timothy Summers owns Summers & Company, a cyber advisory firm specializing in strategies involving cyber security, blockchain, and cryptocurrencies, using scholarship and practice techniques to evaluate management decisions to ensure that organizations can deal with a variety of uncertainty.
This article originally appeared in The Conversation.
Why Are So Many Leftists Skeptical of the Russia Probe?
---
As you move from the right to the left of the ideological spectrum, skepticism of the Russia scandal gives way to suspicions that it covers up something serious. But somewhere on the left, right around the fault line where Barack Obama is deemed to have been a bad president, opinion turns back again toward skepticism.
The purest form of this sentiment on the far left is a vein of attacks that are almost indistinguishable from Republican rhetoric about the investigation. The Intercept's Glenn Greenwald has gone frominsisting evidence of Russian interference should be discounted until Robert Mueller produced some indictments to now saying indictments themselves should also be discounted. Greenwald regularly appears on Tucker Carlson's show to dismiss the Russia witch hunt, as does The Nation's Stephen F. Cohen. Aaron Matte, another Nation contributor, has scoffed at what he calls "alleged Russian meddling" (alleged?) and insisted that the Trump campaign's solicitation of help from Russia is no worse than the Clinton campaign hiring a British investigator to uncover Trump's ties to Russia: "lying to reporters is not an indictable offense, and neither is showing a willingness to obtain foreign dirt. During the 2016 contest, the Democratic National Committee and the Clinton campaign accepted help from Ukraine and paid for the salacious and outlandish Steele 'dossier' from across the pond." You see, Christopher Steele, like Natalia Veselnitskaya, is foreign, so it's all the same.
Situated just to the right of this faction is a slightly less extreme form of skepticism about the Russia investigation. It does not justify or deny Russian hacking. Instead it criticizes liberals for caring too much about Russia, and posits that the Russia fixation is somehow preventing the left from prosecuting a populist case against Trump.
This is an argument more of mood and tone, relying more on implicit contrast than frontal challenge to the Mueller investigation. Commenters like Katherine Krueger at Splinter, Seth Ackerman and Corey Robin at Jacobin, and Osita Nwanevu at Slate have all expressed versions of this soft Russiagate skepticism. These critics do not all agree with each other on every point, but share certain overlapping tendencies. They are mostly or entirely willing to accept the known facts of the investigation. But they assume little else of importance will come of the investigation, and above all consider the issue to be overblown, a distraction at best, and the seeds of a dangerous backlash at worst.
"Putin didn't single-handedly elect Trump over Clinton," writes Krueger, rebutting an accusation that nobody has made. Surveying astonished reactions to Trump's performance next to Putin, she asks:
It's worth scrutinizing what people are really mad about when they tweet things like this. Are they most mad that Trump is siding against the American national intelligence community, which has a bloody legacy of influencing elections abroad when it suits its own interests and trampling its own citizens' civil liberties? Are they angry that Trump continually refuses to admit black and white truth staring him in the face, which would give Clinton even a second of solace? Or are they most inflamed at the notion that the international order is shifting away from a place where American might comes first and must be deferred to in all matters of war, peace, and beyond around the world? Just some thoughts to ponder.
Ackerman asserts that the Russia investigation has produced "an atmosphere of nationalist fervor and anti-Russian paranoia." Robin has decried "basically a form of moral panic." The ideological impulse producing these sentiments is fairly straightforward. Russiagate casts Trump as an opponent of American sovereignty, and to the extent one views the weakening of American sovereignty as a positive good, Trump's position appears sympathetic. Relatedly, Trump has occasionally attacked the idea that the United States government is more admirable or democratic than authoritarian states like Russia. Trump "said some things that were true," wrote Robin during the campaign, "Like this: 'When the world sees how bad the United States is and we start talking about civil liberties, I don't think we are a very good messenger.'" His realpolitik alliance with Russia, and his premise that America has no right to hold its political system above Russia's, strikes a chord in some precincts of the left.
A theme of their skepticism is a sense of frustration with the way the Russia investigation cuts across the electorate, and especially the political intelligentsia, in a way that frustrates their ideological project. While some leftists have disdained the Mueller investigation, many centrists and even some conservatives have supported it. By expanding the Democratic coalition into the center, at least temporarily, the Russia issue runs counter to their goal of repositioning the party to the left. An undercurrent of frustration expresses itself in sniping at the commonality between liberal Russia skeptics and right-of-center Russia hawks-turned-Trump critics like David Frum, Max Boot, and Bill Kristol. What's more, Trump's Russia policy has produced a quiet struggle pitting the president against the mostly standard-issue hawkish Republicans who staff his administration. Trump is the enemy of the left's enemy.
This helps explain why the soft Russiagate skeptics see the issue as detracting from other lines of attack against Trump. "A disquieting number of pundits seem to prefer playing detective to engaging in meaningful politics," complains Nwanevu, singling out my article on Trump and Russia as a focus of his critique. Of course, engaging in meaningful politics is not the job of a political analyst. I do agree (and have written) that self-dealing, not Russia, is Trump's greatest political liability. But I can write the arguments I find most compelling and interesting without stopping to consider what will benefit the Democratic Party's messaging strategy.
That said, the left may be underestimating the potential vulnerability the Mueller probe has opened up for the administration. A poll in May found that most Americans do not realize Mueller has uncovered any crimes, and that the news that he has indeed done so impresses them. It stands to reason that guilty pleas or convictions would have a pronounced impact on public opinion. If nothing else, it would be harder for Trump to harp on crime if his 2020 opponent can counter that Trump and/or his cronies are themselves a bunch of criminals.
What makes the schism over the Mueller probe so odd is that, unlike a division over rival candidates or legislation, it is an argument without any particular decision as an end point. Few leftists actually want to shut down the Mueller probe, or are even arguing that Democrats should refuse to investigate Russia if they gain congressional majorities. Some of the skeptics complain that Democrats are emphasizing Russia too heavily, but this complaint confuses liberal journalists and activists with Democratic politicians, who are mostly concentrating their rhetoric on health care and other economic issues.
In the meantime, journalists and close followers of politics are going to have a natural interest in the drama of a criminal investigation into the president of the United States and his family and advisers. This is especially true when the president has expressed through words and deeds his belief that he is entitled to immunity from legal prosecution, and indeed is entitled to direct law enforcement to harass his adversaries instead. It is very strange that the self-styled populist wing of the left is so indifferent to this project.
Why Are So Many Leftists Skeptical of the Russia Investigation? – New York Magazine
---
german hypothesis trump 9/11 – Google Search
---
german hypothesis trump 9/11 – Google Search
---
Indiana's Dan Coats caught in Trumpian maelstrom | Opinion
| | |
| --- | --- |
| | mikenova shared this story from www.southbendtribune.com – RSS Results in news/opinion of type article. |
---
putin – Google Search
---
Turkey Plans Summit On Syria Conflict In September
---
Turkey is planning to hold a summit with France, Germany, and Russia in early September to discuss the Syrian conflict and other regional issues, Turkish President Recep Tayyip Erdogan has said.
In comments published by Turkish media on July 29, Erdogan said that the meeting would take place in Istanbul on September 7.
The Turkish leader gave no details about the issues on the agenda, but he said Turkey would continue dialogue with Russia, "outside of this foursome," according to Hurriyet daily.
There was no immediate confirmation of the summit by Moscow, Paris, or Berlin.
Russia, along with Iran, has given Syrian President Bashar al-Assad crucial support throughout the seven-year war in Syria, which has killed hundreds of thousands of people and uprooted millions.
Turkey, France, and Germany support separate rebel groups.
Earlier this week, Erdogan 
met with Russia's President Vladimir Putin
 in South Africa, where the Russian leader attended a summit of BRICS countries on July 27.
Apart from Russia and South Africa, the BRICS group unites the emerging economies of Brazil, India, and China.
Erdogan also said that he would meet with Putin and Iranian President Hassan Rohani in Tehran in the near future, but he did not give an exact date.
The last such summit took place in Ankara in early April.
Following the talks, the presidents of Turkey, Russia, and Iran 
expressed determination
 to "speed up their efforts to ensure calm on the ground" in Syria and said they were committed to achieving a "lasting cease-fire."l
While backing separate sides in the Syrian conflict, Turkey, Russia, and Iran launched a negotiations process last year in the Kazakh capital, Astana, which is competing with the UN-sponsored peace talks in Geneva.
Talks as part of the Astana process are to take place on July 30-31 in Russia's Black Sea resort of Sochi.
With reporting by AFP and TASS
High stakes for Mueller's Russia probe as Manafort trial set to begin
---
The first trial from Special Counsel Robert Mueller's investigation is set to begin Tuesday in Alexandria, Va., in what will serve as a major test of Mueller's 14-month effort that has overshadowed the Trump presidency.
While Mueller has been examining Russian interference in the 2016 election — resulting in charges against 25 Russians and four former advisers to President Donald Trump — the case against Paul Manafort, Trump's former campaign chief, will delve into Manafort's personal finances largely before his work on the campaign.
A conviction would provide Mueller momentum as he pushes to complete the investigation amid criticism from some Republicans that he is leading a partisan inquiry. An acquittal would give Mueller's critics ammunition to push for a quick end to the special counsel's operation.
Much is at stake for the president as well, since he has repeatedly dismissed the Russia probe as a "witch hunt." A successful jury trial could blunt such characterizations. Manafort also faces a second, related criminal trial in Washington, D.C., after this one, and could face pressure to cooperate with Mueller, depending on the outcome of the first trial.
An expanded version of this report appears on WSJ.com.
Why small and mid-caps could be the answer to trade-related jitters
Also popular on WSJ.com:
Trump Organization CFO thrust into legal spotlight.
How sellers trick Amazon to boost sales.
gerhard schroeder – Google Search
---
Germany – Google Search
---
Merkel's conservatives hit 12-year low in German poll
---
PHNOM PENH (Reuters) – Cambodia woke to another chapter of rule by strongman Prime Minister Hun Sen on Monday, a day after his Cambodian People's Party (CPP) declared victory in a general election that rights groups said was neither free nor fair.
Cambodia's Prime Minister and President of the Cambodian People's Party (CPP) Hun Sen shows his stained finger at a polling station during a general election in Takhmao, Kandal province, Cambodia July 29, 2018. REUTERS/Samrang Pring
The White House said it would consider steps, including an expansion of visa restrictions placed on some Cambodian government members, in response to "flawed elections" in which there was no significant challenger to Hun Sen.
CPP spokesman Sok Eysan said on Sunday the party won an estimated 100 out of 125 parliamentary seats. The DAP news, a pro-government website, said later the CPP had won 114 seats. Two other parties, the royalist Funcinpec party and the League for Democracy Party, won five and six seats respectively.
More than 82 percent of those registered to vote cast a ballot, according to the National Election Commission. Turnout was 90 percent in the 2017 local election and 69.61 percent in the previous general election in 2013.
Critics say the election was a backward step for democracy in Cambodia following the dissolution last year of the main opposition Cambodian National Rescue Party (CNRP) and the jailing of its leader, Kem Sokha, on treason charges.
Former CNRP president Sam Rainsy, who lives in exile, said the election was a "hollow" victory for Hun Sen, a former Khmer Rouge commander who has ruled Cambodia for nearly 33 years.
The United States has imposed visa curbs on some Cambodian government members over a crackdown on critics and levied sanctions in June on a high-ranking official close to Hun Sen.
The European Union has threatened Cambodia with economic sanctions.
White House Press Secretary Sarah Sanders said in a statement Sunday's vote "failed to represent the will of the Cambodian people".
"The flawed elections, which excluded the country's principal opposition party, represents the most significant setback yet to the democratic system enshrined in Cambodia's constitution," Sanders said, adding that the election campaign was marred by threats from national and local leaders.
"The United States will consider additional steps to respond to the elections and other recent setbacks to democracy and human rights in Cambodia, including a significant expansion of the visa restrictions announced on December 6, 2017," she said.
Government spokesman Phay Siphan said the White House statement was an attempt to intimidate Cambodia.
"This is against the Cambodians who went to vote to decide their own fate," Phay Siphan told Reuters.
'HELP THE PEOPLE'
Newspaper headlines in Cambodia on Monday greeted Hun Sen's victory.
"CPP Dominates Election: Unofficial results show ruling party will increase its majority in the National Assembly," said the pro-government Khmer Times newspaper.
Some independent media were targeted by Hun Sen and his allies in a pre-election crackdown.
Many polling stations in the center of the capital, Phnom Penh, appeared quiet on Sunday. Polling stations Reuters visited in the city were less than bustling and some voters said they voted because not doing so would land them in trouble.
The opposition CNRP had called on voters to boycott the election but authorities warned anyone doing so would be seen as a traitor.
At the Kapkor Market in Phnom Penh, Meas Sinuon, 60, said she was pleased with Sunday's result.
"This government has done good things already," she said as she shopped for groceries. "But I want the new government to do more to help the people."
Another voter, a Phnom Penh tuk-tuk driver, described the result as "same same".
"Hun Sen again," said the man, who declined to be named because he feared for his safety.
Unofficial election results are expected in mid-August, with official results due in September.
Additional reporting by Mike Stone in WASHINGTON, and Chantha Lach and Juarawee Kittisilpa in PHNOM PENH; Writing by Amy Sawitta Lefevre; Editing by Paul Tait
The Rolling Stones – Paint It, Black (Official Lyric Video) – YouTube
---
The Rolling Stones – Paint It, Black (Official Lyric Video)
бортников александр васильевич – Google Search
---
РИА Новости
Александр Васильевич [Бортников] докладывал, что коллеги, с которыми наши специалисты работали в области безопасности, …
Российская Газета
–
Dec 19, 2017
Александр Васильевич, 20 декабря российские органы безопасности отмечают вековой юбилей. А почему вы не ведете отсчет своей …
Радиостанция ЭХО МОСКВЫ (Блог)
–
Jan 23, 2018
С 26 августа 2011 года Александр Васильевич Бортников, полный тезка директора ФСБ России, владел 28 сотками по адресу Заречная …
mueller investigation – Google Search
---
German National Anthem – Deutschland Uber Alles (With Lyrics) – YouTube
---
German National Anthem – Deutschland Uber Alles (With Lyrics)