Mike Nova's Shared NewsLinks: More on the ironies of History: 
"In the first months of the Nazi invasion of Russia, SS squads executed thousands of Muslims on the assumption that their circumcision showed that they were Jewish. Eventually, Reinhard Heydrich, chief Nazi security officer, sent out a directive cautioning the task force executing squads to be more careful. On the southern fringes of the Soviet Union, however, German killing squads still had difficulties distinguishing Muslims from Jews. Moreover, in North Africa, the Balkans, and on the Eastern Front, German soldiers were confronted with diverse Muslim populations, including Muslim Roma and Jewish converts to Islam."
Dr. David Motadel is an Assistant Professor of International History at the London School of Economics and Political Science. He works on the history of modern Europe and Europe's relations with the wider world. In 2017, Motadel was awarded the Philip Leverhulme Prize for History.
Mike Nova's Shared NewsLinks
neo fascism in Ukraine – Google Search
---
neo fascism in Ukraine – Google Search
---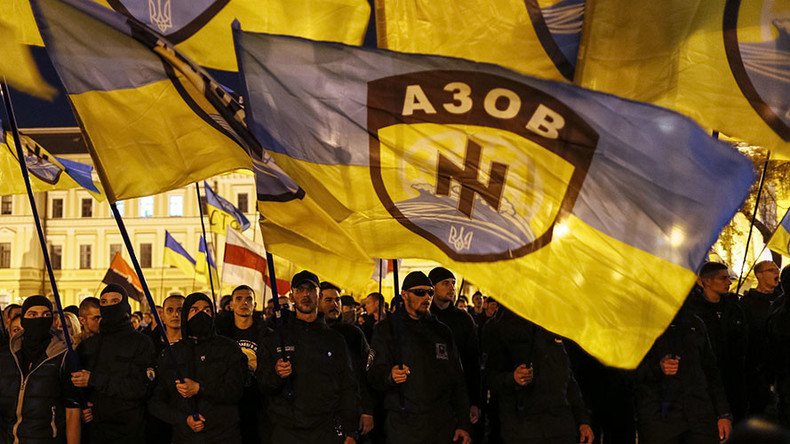 neo fascism in Ukraine – Google Search
---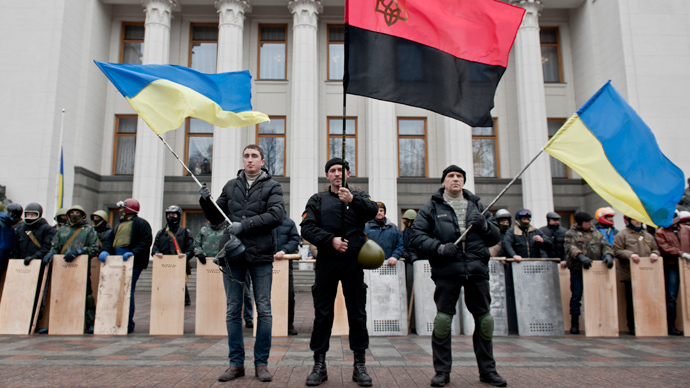 Yanukovych switches story about letter Putin used to justify Russia's military aggression against Ukraine
---
Former Ukrainian President Viktor Yanukovych was pulled out of Russian hiding on March 2 for 
a press conference
 seemingly aimed at denying that he had 'really' asked for Russian troops to be sent into Ukraine.  His rather confused denial follows the about-face by Russia regarding this same letter which was used quite unambiguously back in March 2014 to justify Russian military intervention in Ukraine.
At the high-security event in Moscow, Yanukovych claimed for the first time that back in February 2014 he had also written an appeal to Russian President Vladimir Putin proposing to hold consultations and to consider "sending a police peacekeeping mission".  This appeal was allegedly analogous to appeals sent on 22 February to the heads of Germany, France and Poland.
The trial in absentia of Yanukovych is underway in Kyiv on charges of state treason. The document entitled 'Statement' [Заява]  from 1 March 2014, in which Yanukovych asks Putin to "use Russian armed forces to reinstate legality, peace, law and order,  stability and to protect the population of Ukraine", is a major element in the indictment.
Yanukovych was at the press conference with the two lawyers representing him in Kyiv, and it is just conceivable that the attempt to minimize the importance of his request for Russia to invade Ukraine was linked solely to that trial and aimed at asserting his innocence.
It is, however, 16 months since Yanukovych last gave such a press-conference.  During each previous appearance, he invariably pushed a position which seemed closely coordinated with that of the Kremlin.
The press conference had received considerable advance publicity with the implication being that Yanukovych was about to make some explosive revelation.  This was certainly not the excerpt shown of a supposed 
documentary
 by Italian filmmaker Gian Micalessin, based on interviews with three Georgians who claim to have come to Kyiv at the request of ex-Georgian President Mikheil Saakashvili and gunned down Maidan activists s in order to overthrow the Yanukovych regime.  The film's credibility 
has been seriously undermined
 by, among others, the BBC.
The 'breaking news' from the press conference seemed to be the alleged 'appeal' to Putin talking only about 'peacekeepers', with Yanukovych trying to mention the 1 March document as little as possible and to dismiss its message as "of no legal force".
It may be of significance that in March 2017, Moscow came out with an extraordinary claim that the 'statement' signed by Yanukovych had never been received.  This was particularly startling given that it was Russian UN ambassador Vitaly Churkin who had first made the contents known at an emergency session of the UN Security Council on 3 March 2014,, claiming that it had been received by the Kremlin on 1 March.
It was on that day that Putin 
asked
 the upper house of Russia's parliament for permission to deploy forces in Ukraine.  This was supposedly "in connection with the extraordinary situation in Ukraine and the threat to the lives of Russian citizens".  Permission was swiftly provided.
The typed document signed by Yanukovych was needed to provide a 'human rights coating' for Russia's actions. Churkin was widely reported, for example, by the 
Kremlin-funded Russia Today / RT
, as speaking of "
open acts of terror and violence,
" and of people "
being persecuted for language and political reasons
,"
All of this, as well as Yanukovych's alleged legitimacy as president, have continued to be cited, despite the lack of any substantiating evidence, for Russia's annexation of Crimea.  They are still pulled out with respect to Donbas, however western response proved rather different, especially after a sophisticated Russian BUK missile was used to down Malaysian airliner MH17 over territory under the control of Russian-backed militants.
Russia is currently facing a suit at the UN International Court of Justice, with one of the charges Ukraine has brought being violation of the 
International Convention for the Suppression of the Financing of Terrorism
 over its funding and arming of fighters in eastern Ukraine.  The International Criminal Court at the Hague has already issued a preliminary conclusion finding that the occupation of Crimea is an international armed conflict, falling within its jurisdiction, and is presently considering the evidence for Russia's involvement in Donbas leading to the same conclusion there too.
The political and legal situation had clearly changed, and the document was no longer to be flourished as 'justification'.  Quite the contrary.
On 10 March 2017, Russia's Prosecutor General Yury Chaika 
asserted
 that Yanukovych had never asked Putin to deploy Russian forces in Ukraine
Then on 16 March, Putin's press secretary, Dmitry Peskov 
said
 that the Kremlin had not received "any letter of former Ukrainian President Viktor Yanukovich with the request to deploy Russian forces to Ukraine".
Neither denial could be confirmed or refuted by Churkin who had died suddenly, of unclear causes, on 20 February.
One silenced Russian diplomatic voice proved insufficient, however, as Ukraine's Prosecutor General and media were swift to point out that Putin had himself 
cited
 such an appeal from Yanukovych as grounds for the deployment of Russian forces.
During a press briefing on March 4, 2014, 
Putin had stated the following
: "
What could serve as grounds for the use of the Armed Forces?  This is, of course, an extreme situation, simply extreme. It is firstly an issue of legitimacy. As you know, we have a direct appeal from the current and legitimate, as I have already said, President of Ukraine Yanukovych, about the use of Armed Forces for the defence of the life, freedom and health of Ukrainian citizens …. And if we see that this lawlessness is beginning in eastern regions, if people ask us for help, and we already have an official appeal from the current legitimate president, we reserve the right to use all means at our disposal to protect these citizens. And we consider that this is entirely legitimate.  That is an extreme measure
."
By the following day, Marina Zakharova, spokesperson from the Foreign Ministry, had come up with a semantic turn-around.  
She claimed
 that there was no letter, just a "statement" that Yanukovych had never denied signing.  Putin had, in fact, stated that Russia might use troops and be justified since there was an appeal (обращение)  from Yanukovych.
Yanukovych is continuing to use the line that what he wrote was a 'statement', not a 'letter' or 'appeal', though what this proves is a mystery given the undisputed content of this document.
Since Russia has clearly understood that this document, whatever it is called, cannot justify its military aggression against Ukraine, it is worth noting a further argument regarding Yanukovych's supposed illegitimate removal from office which was also raised at the press confidence.  Yanukovych and his lawyers have tried to claim that he never fled, but simply left Kyiv for Donetsk – on a business trip, so to speak – and was deposed in his absence.  No attempt is made to explain why this business trip required the removal of multiple truck- and helicopter-loads of goods from his residences, with the moves recorded as having begun back on 18 February 2014 (three days before his flight).
Germany and Syria – Google Search
---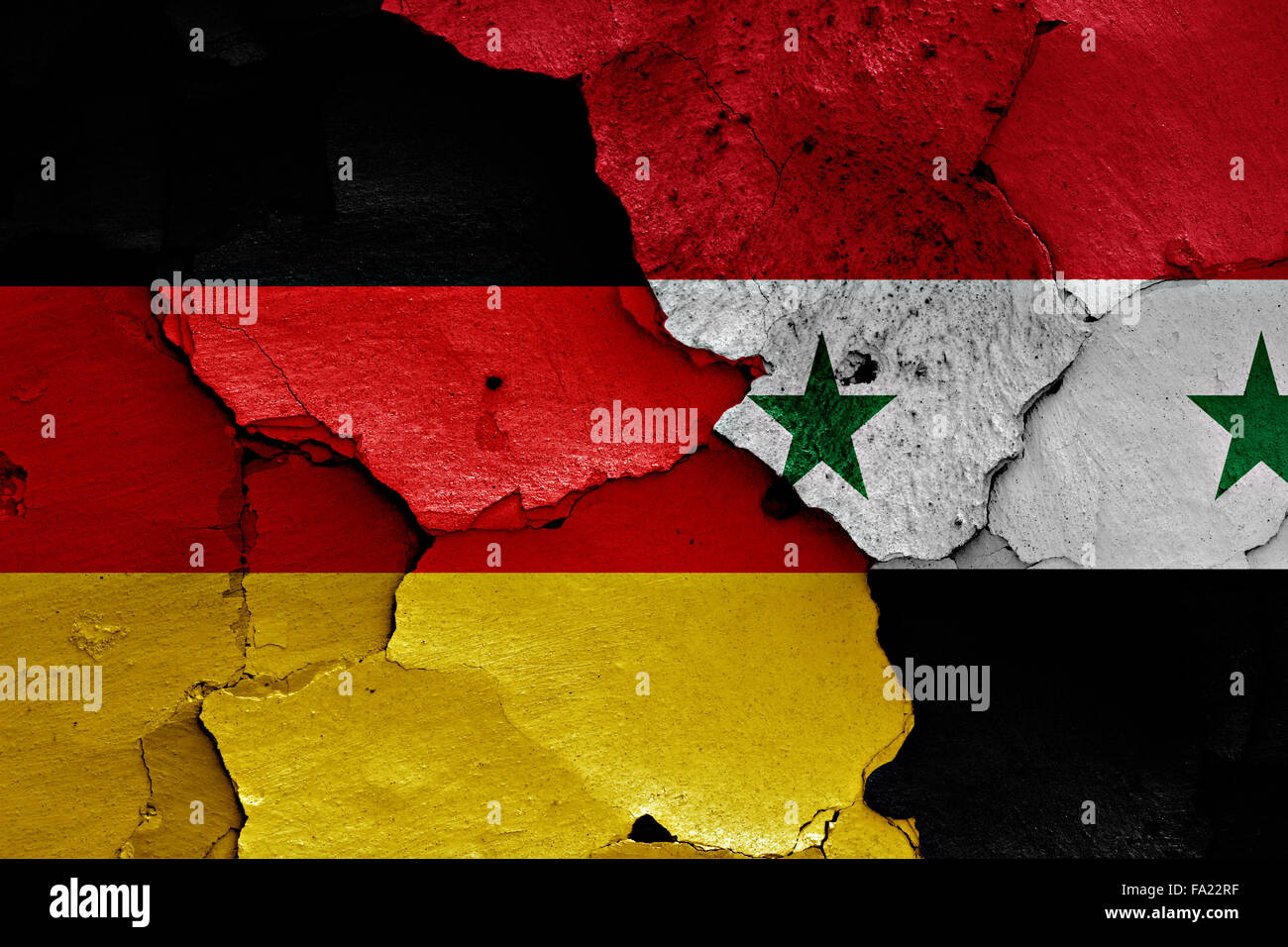 Germany and Syria – Google Search
---
Germany says in talks about possible military role in Syria
---
BERLIN (Reuters) – The German government said on Monday it was in talks with its allies about a possible military deployment in Syria, prompting a sharp rebuke from the Social Democrats (SPD) and setting up a fresh conflict in Chancellor Angela Merkel's loveless coalition.
German Chancellor Angela Merkel listens during a news conference in Skopje, Macedonia September 8, 2018. REUTERS/Ognen Teofilovski
Overseas military action remains a sensitive and deeply unpopular topic in Germany, given its Nazi past. Participation in any air strikes in Syria would also put Germany on a collision course with Russia, the main backer of President Bashar al-Assad.
Government spokesman Steffen Seibert said Germany had discussed with the United States and European allies its possible military involvement if Assad's forces used chemical weapons against the last major rebel stronghold in Idlib, now under heavy Syrian and Russian bombardment.
"There has not been a situation where a decision has had to be made," Seibert told a regular news conference, adding that any decision would first have to be approved by parliament.
Earlier, Bild newspaper had reported that Germany's conservative-led defense ministry was examining possible options for joining U.S., British and French forces in any future military action if Damascus again used chemical weapons.
It said parliament would only be notified of any military action after the fact if speedy action were required.
SPD OPPOSITION
Andrea Nahles, leader of the SPD – junior partner in Merkel's coalition – ruled out backing any German involvement.
"The SPD will not agree – either in parliament or in the government – to the participation of Germany in the war in Syria," Nahles said in a statement, adding the party backed diplomatic efforts to avert a humanitarian crisis.
Sources familiar with the issue, confirming the Bild report, said German and U.S. officials had discussed last month the possibility of German fighter jets helping with battle damage assessments or dropping bombs for the first time since the war in ex-Yugoslavia in the 1990s.
The German air force already provides refueling support and carries out reconnaissance missions using four Tornado fighter jets from a base in Jordan as part of the U.S.-led coalition fighting the Islamic State militant movement in Iraq and Syria.
Bild said a decision on whether to join any strikes would be made by Merkel, who ruled out joining April 2018 air strikes against Syria by U.S., French and British forces after a previous use of chemical weapons.
In a joint statement on Monday, the German foreign and defense ministries urged restraint in Syria.
"The goal is that the conflict parties … avoid escalating an already terrible situation … That is particularly true for the use of banned chemical weapons which the Assad government has already used in the past," it said.
Reporting by Andrea Shalal, Riham Alkousaa and Holger Hansen; Editing by Gareth Jones
Germany AND Arab world – Google Search
---
How Nazis courted the Islamic world during WWII | Middle East| News and analysis of events in the Arab world | DW
---
DW: In your book, "Islam and Nazi Germany's War," you wrote about the policies of the Nazis towards Islamic political entities. What did these policies look like?
David Motadel: At the height of the war in 1941-1942, when German troops entered Muslim-populated territories in the Balkans, North Africa, Crimea, and the Caucasus, and approached the Middle East and Central Asia, Berlin began to see Islam as politically significant. Nazi Germany made significant attempts to promote an alliance with the "Muslim world" against their alleged common enemies — the British Empire, the Soviet Union, America and Jews.
Read more: 
How Nazi policies of expansion led to World War II
In the war zones, Germany engaged with a wide range of religious policies and propaganda to promote the Nazi regime as the patron of Islam. As early as 1941, the Wehrmacht distributed the military handbook "Islam" to train its soldiers to behave correctly towards Muslim populations. On the eastern Front, the Nazi occupiers ordered the rebuilding of mosques, prayer halls, and madrasas — previously destroyed by Moscow — and the re-establishment of religious rituals and celebrations in order to undermine Soviet rule.
German military authorities also made extensive efforts to co-opt Islamic dignitaries. German propagandists in the eastern territories, the Balkans, and North Africa tried to use religious rhetoric, vocabulary and iconography to mobilize Muslims. They politicized sacred texts like the Quran as well as religious imperatives, most notably the concept of jihad, in order to foment religious violence for political ends.
From 1941 onwards, the Nazi Wehrmacht army and the paramilitary SS recruited tens of thousands of Muslims, mainly to save German blood. Muslim soldiers fought on all fronts. German army officials granted these recruits a wide range of religious concessions, even lifting the ban on ritual slaughter, a practice that had been prohibited for anti-Semitic reasons by Hitler's Law for the Protection of Animals of 1933.
A widespread assumption exists that Muslims supported the Nazi Regime because they shared an anti-Semitic perspective. This is precisely why the Nazis tried to get Muslims on the regime's side. What can you tell us about this assumption?
On the German side pragmatic, strategic interests were the most important driving force behind this policy. In its propaganda, however, especially in the Arab world, anti-Semitic themes played an important role. Anti-Semitic propaganda was often connected to attacks against the Zionist migration to Palestine which had emerged as a main topic in Arab political discourses.
On the Muslim side one cannot generalize. Some of the Muslim allies of the Nazi regime — most importantly the famous Mufti of Jerusalem — shared the Nazis' Jew-hatred. In the war zones, in the Balkans, in North Africa, and in the Eastern territories, the picture is more complicated. In many of these regions, Muslims and Jews had lived together for centuries. And in some cases, 
Muslims would now help their Jewish neighbors
, for example hiding them from the Germans.
The Mufti of Jerusalem met with Adolf Hitler in 1941. According to Motadel, some of Hitler's Muslim allies shared the Nazi leader's hatred of Jews.
What goals did the Nazi regime pursue with its attempt to persuade Muslims to join them and what were sympathetic Muslim leaders hoping for?
The Third Reich's engagement with Islam was not only that Muslim-populated regions had become part of the war zones, but also, more importantly, that from 1941 to 1942, Germany's military situation had deteriorated. In the Soviet Union, Hitler's Blitzkrieg strategy had failed. As the Wehrmacht came under pressure, strategists in Berlin began to seek broader war coalitions, thereby demonstrating remarkable pragmatism. The courtship of Muslims was to pacify the occupied Muslim-populated territories and to mobilize Muslims to fight on the side of Hitler's armies.
Many of those Muslims who worked with the Nazi regime had pragmatic reasons. They believed that Nazi Germany in 1941-1942 would be victorious and that it would determine the future world order and that the Nazis could help them become liberated from, for example, British imperial rule.
Historian David Motadel has authered two books and various articles on Islam, Europe and Germany
The motives of these soldiers varied considerably. Of course some recruits were driven by religious hatred and anti-Bolshevist, ideological fervor. Overall, however, Muslims often had rather profane motives for enlisting.
Did the Nazis really see Islam as something inherently positive or were the Muslims only a means to an end?
Overall, I think that Muslims were means to an end. Nazi policies towards Islam were informed by pragmatism. Some leading Nazis, particularly Adolf Hitler and Heinrich Himmler, repeatedly expressed their respect for Islam. Whenever denouncing the Catholic Church, Hitler routinely contrasted it with Islam. While he denounced Catholicism as a weak, effeminate religion, he praised Islam as a strong, aggressive, martial religion. Overall, however, it was strategic considerations, not ideology, that led to Nazi Germany's campaign for Islamic mobilization.
Read more: The 'good German doctor' who saved Greek lives during WWII occupation
Wasn't Nazi racism a major obstacle to collaborating with Muslims?
Hitler had already postulated the racial inferiority of non-European peoples in "Mein Kampf." Once in power, however, German officials showed themselves to be more pragmatic: Non-Jewish Turks, Iranians and Arabs had already been explicitly exempted from any official racial discrimination in the 1930s, following diplomatic interventions from the governments in Tehran, Ankara, and Cairo. And during the war the Germans showed similar pragmatism. Muslims everywhere, it was clear to every German officer, were to be treated as allies.
The realities on the ground were by no means straightforward. In the first months of the Nazi invasion of Russia, SS squads executed thousands of Muslims on the assumption that their circumcision showed that they were Jewish. Eventually, Reinhard Heydrich, chief Nazi security officer, sent out a directive cautioning the task force executing squads to be more careful. On the southern fringes of the Soviet Union, however, German killing squads still had difficulties distinguishing Muslims from Jews. Moreover, in North Africa, the Balkans, and on the Eastern Front, German soldiers were confronted with diverse Muslim populations, including Muslim Roma and Jewish converts to Islam.
Dr. David Motadel is an Assistant Professor of International History at the London School of Economics and Political Science. He works on the history of modern Europe and Europe's relations with the wider world. In 2017, Motadel was awarded the Philip Leverhulme Prize for History.
ANTI-SEMITISM IN FILM BEFORE AND AFTER THE HOLOCAUST

Anti-Semitism in 16th-century Prague

One of Germany's most famous silent films, "The Golem: How He Came Into the World," was made in 1920. Paul Wegener directed and played a leading role in the film set in 16th-century Prague. The Jewish ghetto is in danger and the emperor order the Jews to leave the city. Only the mythical Golem can help. It's one of the earliest films to address the persecution of Jews.

ANTI-SEMITISM IN FILM BEFORE AND AFTER THE HOLOCAUST

Persecution of Jews in 1920s Vienna

Based on a novel by Hugo Bettauer, "The City Without Jews," is an important example of how films have taken on anti-Semitism. The Austrian-made film is set in Vienna in the 1920s and shows how the residents held Jews responsible for all social ills. Critics, however, have lamented the film's use of anti-Semitic cilches.

ANTI-SEMITISM IN FILM BEFORE AND AFTER THE HOLOCAUST

Fine line between tolerance and clichés

Four years earlier in 1916, the American director DW Griffith had created the monumental historical film,"Intolerance." The story explains historical events over the course of four episodes, taking intolerance to task. Yet in a scene showing the crucifixion of Jesus, Griffith employed Jewish stereotypes. As a result, critics have also accused "Intolerance" of demonstrating anti-Semitic tendencies.

ANTI-SEMITISM IN FILM BEFORE AND AFTER THE HOLOCAUST

Ben Hur through the decades

"Ben Hur" was first made in 1925, but has been reinvented many time since then. It tells the story of a conflict betweet Jews and Christians at the beginning of the 1st century. Jewish prince Judah Ben Hur lives in Roman-occupied Jerusalem as a contemporary of Jesus Christ. The way the Jewish-Christian relationship is showed in the Ben Hur films remains a topic of discussion today.

ANTI-SEMITISM IN FILM BEFORE AND AFTER THE HOLOCAUST

A trial and pogrom in 1880s Hungary

Although hardly known today, GW Pabst's "The Trial" (1948) is an astounding early example of how the cinema reacted to the Holocaust. Filmed in Austria just three years after the end of the war, Pabst tells a true story set in 1882 in Hungary. A young girl disappears from her village and Jews are blamed. Tragically, a pogrom follows.

ANTI-SEMITISM IN FILM BEFORE AND AFTER THE HOLOCAUST

Broaching the truth

"The Trial" remained an exception. After the war, it took the film industry in Europe quite some time to deal with the subject. The French director Alain Resnais was the first to address the Nazi genocide in 1956, in the unsparing 30-minute documentary "Night and Fog."

ANTI-SEMITISM IN FILM BEFORE AND AFTER THE HOLOCAUST

Bringing the Holocaust to TV

It wasn't until the 1978 television mini-series "Holocaust" was made that the genocide was brought to the broader public. The four-part US production directed by Marvin J. Chomsky tells the story of a Jewish family that gets caught in the cogs of the Nazis' genocidal policies.

ANTI-SEMITISM IN FILM BEFORE AND AFTER THE HOLOCAUST

Steven Spielberg's 'Schindler's List'

Fifteen years later, American director Steven Spielberg was able to accomplish on the big screen what "Holocaust" had done for television audiences. "Schindler's List" portrayed the brutal reality of the Nazis' anti-Semitism in Germany, but also in Eastern Europe, spotlighting the unscrupulous SS offcer Amon Göth.

ANTI-SEMITISM IN FILM BEFORE AND AFTER THE HOLOCAUST

Claude Lanzmann and 'Shoah'

French director Claude Lanzmann harshly criticized Spielberg's drama. "He did not really reflect on the Holocaust and cinema. The Holocaust cannot be portrayed," he said in an interview. Lanzmann himself took up the subjects of anti-Semitism and the Holocaust in a completely different way – through long documentaries and essay films such as "Shoah" and "Sobibor."

ANTI-SEMITISM IN FILM BEFORE AND AFTER THE HOLOCAUST

Humor and the Holocaust

Italian comedian and filmmaker Roberto Bengini took a daring approach in his film on anti-Semitism and the Holocaust. In 1997, "Life is Beautiful" premiered, telling the fictional story of Jews suffering in a concentration camps. The humor he wove throughout had a liberating effect.

ANTI-SEMITISM IN FILM BEFORE AND AFTER THE HOLOCAUST

Roman Polanski's 'The Pianist'

An equally moving film by Polish-French director Roman Polanski was released in 2002. In "The Pianist," the fate of Jewish-Polish musician Władysław Szpilman during the war years of 1943-44 was brought to the big screen. The project allowed the director, whose mother and other relatives were deported and murdered by the Nazis, to work through his own family's past.

ANTI-SEMITISM IN FILM BEFORE AND AFTER THE HOLOCAUST

Anti-Semitism and Jesus the Jew

Films about the life of Jesus Christ often come up in discussions about anti-Semitism in cinema. Martin Scorsese's "The Last Temptation of Christ" (1988), for example, has been accused of reinforcing anti-Semitic clichés, particularly in scenes in which Jews are indirectly associated with greed.

ANTI-SEMITISM IN FILM BEFORE AND AFTER THE HOLOCAUST

Mel Gibson's scandalous 'The Passion of the Christ'

Much more controversial was the film that Australian Mel Gibson released two years later. Both Christians and Jews accused Gibson of explicit anti-Semitism in the film, saying he didn't counter the implications in the New Testament that Jews were to blame for the death of Jesus (who himself was Jewish). In public, Gibson likewise used anti-Semitic speech.

ANTI-SEMITISM IN FILM BEFORE AND AFTER THE HOLOCAUST

Turkish anti-Semitism

Audiences and critics alike decried the anti-Semitism in the Turkish film, "Valley of the Wolves." The action-packed movie version of a TV series of the same name showed a battle between Turkish soldiers and Israel. The film employed "anti-American, anti-Israeli and anti-Semitic stereotypes and was inciteful," according to several organizations.

ANTI-SEMITISM IN FILM BEFORE AND AFTER THE HOLOCAUST

WWII still a challenge for filmmakers

Just how difficult it can still be to address the subject matter of World War II is evident in the response to a three-part German TV series from 2013, "Generation War." The series follows a handful of German soldiers fighting on the eastern front. It was criticized in Poland for anti-Semitism and was said to have represented the Polish resistance.

ANTI-SEMITISM IN FILM BEFORE AND AFTER THE HOLOCAUST

Hannah Arendt and 'the banality of evil'

Margarethe von Trotta's film about Hannah Arendt was well received in 2012. The director sketched a balanced portrait of the philosopher and publicist who, in the 1960s, grappled with a figure who was largely responsible for the Nazi genocide: Adolf Eichmann. Arendt coined the phrase "the banality of evil" to explain anti-Semitism clothed in seemingly harmless bureaucracy.

ANTI-SEMITISM IN FILM BEFORE AND AFTER THE HOLOCAUST

The 'Wonder Woman' controversy

Because the protagonist of the current Hollywood super hero hit "Wonder Woman" is played by Israeli Gal Gadot, the film was not shown in a number of Arab countries. Gadot herself had served in the Israeli army and defended her experience. Not showing "Wonder Woman" is anti-Semitic, according to the public sentiment in Israel.
Author: Jochen Kürten (ct)
Relations between Nazi Germany and the Arab world – Wikipedia
---
The relationship between 
Nazi Germany
 (1933–1945) and the leadership of the 
Arab world
 encompassed contempt, propaganda, collaboration and in some instances emulation. Cooperative political and military relationships were founded on shared hostilities toward common enemies, such as British and French 
imperialism
 and 
colonialism
, 
communism
, and 
Zionism
. Another key foundation of this collaboration was the anti-semitism of the Nazis, which was admired by some Arab and Muslim leaders, most notably 
Hajj Amin al-Husayni
. In public and private, Hitler and Himmler made warm statements about Islam as a religion and political ideology, describing it as a more disciplined, militaristic, political, and practical form of religion than Christianity, and commending what they perceived to be Muhammad's skill in politics and military leadership. However, official Nazi ideology also considered Arabs to be racially inferior to Germans, a sentiment echoed by Hitler and other Nazi leaders to deprecate them.
The Arab-speaking world has attracted particular attention from historians examining fascism beyond Europe. Focusing exclusively on pro-Nazi and pro-Fascist forces, these scholars have tended to emphasize the appeal that Fascism and Nazism had across the Arab world. More recently however, this narrative has been challenged by a number of scholars
[1]
 who assert that that Arab political debates in the 1930s and 1940s were quite complex. Fascism and Nazism, they argue, were discussed alongside other political ideologies, such as Communism, Liberalism, and Constitutionalism. Moreover, the recent revisionist works have stressed the anti-Fascist and anti-Nazi voices and movements in the Arab world.
[2]
NATO counterintelligence Allied Command Counterintelligence (ACCI) – Google Search
---
NATO counterintelligence Allied Command Counterintelligence (ACCI) – Google Search
---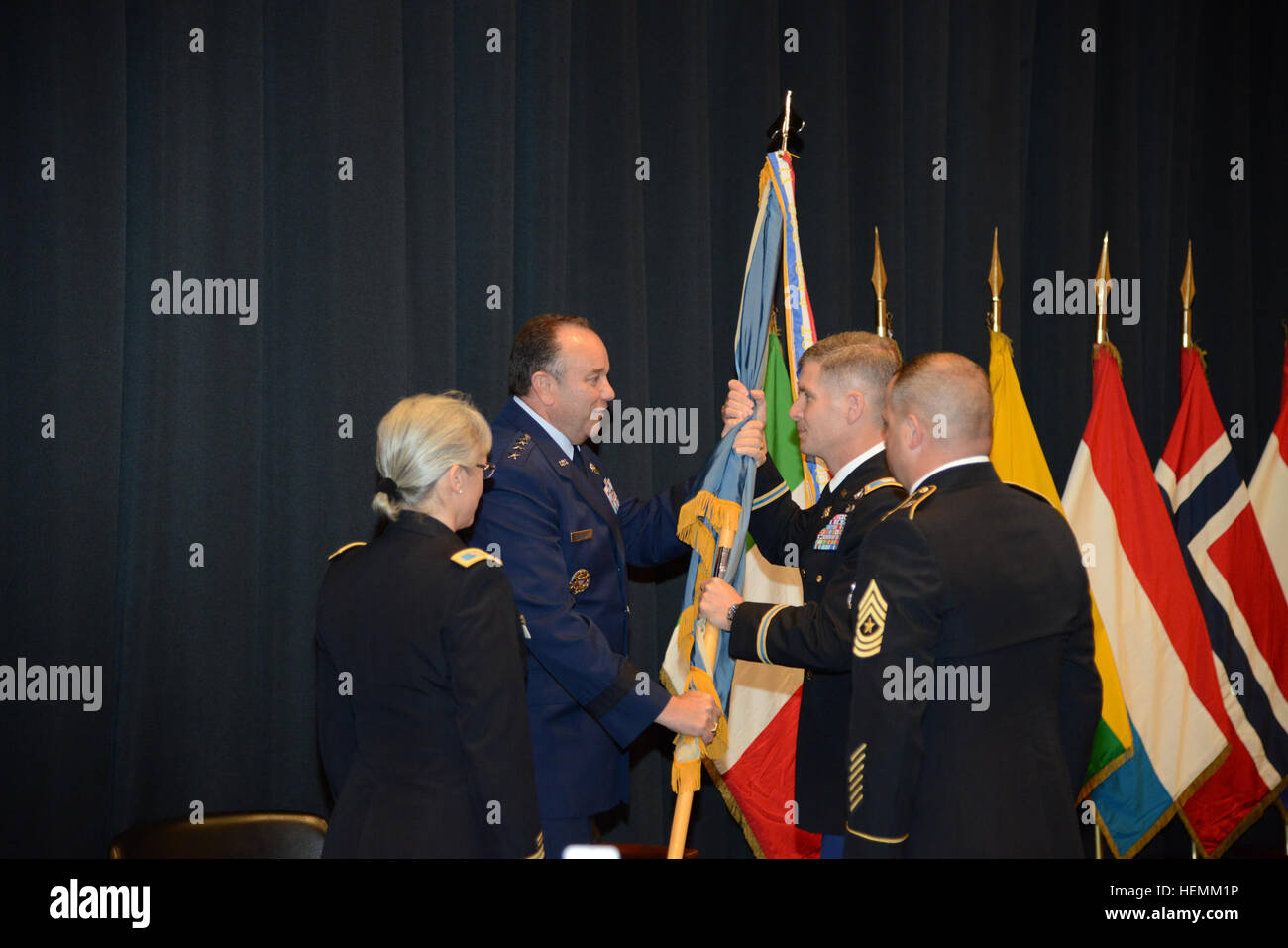 NATO counterintelligence Allied Command Counterintelligence (ACCI) – Google Search
| | |
| --- | --- |
| | mikenova shared this story from NATO counterintelligence Allied Command Counterintelligence (ACCI) – Google News. |
---
Poisoned double agent Skripal was active until 2017 for four secret services
---
The FOCUS learned this from a senior member of the NATO counterintelligence Allied Command Counterintelligence (ACCI) 
in Brussels
 .
Skripal was arrested in 2004 for espionage for the MI6 foreign intelligence and released in 2010 in an agent exchange. Since then, he lived in Salisbury, southern England, where he and his daughter had been attacked with the nerve agent Nowitschok half a year ago.
In 2012, Skripal traveled 
to Prague,
 accompanied by British MI6 officials, and briefed local security agencies on Russian espionage networks . Some of the Moscow agents should have known Skripal FOCUS information even from his active service.
Russian spies were exposed by Skripal
In the summer of 2016 Skripal apparently provided the Estonian secret service in Tallinn with such precise indications that three spies could be unmasked in Moscow's services. Among them was a Russian-born officer of the Estonian army and his father.
Also, the Spanish secret service CNI Skripal, who is currently recovering in a secret place from the assassination, have provided explosive information. According to FOCUS information, this was about criminal contacts of the Russian mafia on the Costa del Sol to influential politicians and officials in Moscow.
NATO analysts do not want to rule out that Skripal's current activity in Western services to identify Russian spies was the real reason for the poison attack.
In video: Filmed at Russian airport – mother sells newborn for 38 euros to a stranger woman
Spy poisoning: Nato expels Russian diplomats
---
Nato is expelling seven Russian diplomats in response to a nerve agent attack in the UK.
The international security organisation's chief said the move would send a message to Russia that there are "costs and consequences" for its behaviour.
Twenty-six countries have expelled Russian envoys in the past two days, in solidarity with the UK.
They all believe Russia was behind the poisoning of two people in Salisbury.
Russian ex-spy Sergei Skripal and his daughter, Yulia, were poisoned on 4 March in the southern English city, and investigators say a military-grade nerve agent was used.
Russia has denied involvement.
Speaking in Brussels, Nato chief Jens Stoltenberg said he would also deny pending accreditation for three Russian staff, and would reduce the size of Russia's mission from 30 to 20.
Nato made a similar move in 2015, in response to the Russian annexation of Crimea. Before that, there were 60 Russia personnel at its Belgium headquarters.
Earlier, Russia accused the US of pressuring other countries to join the mass expulsion of its diplomats.
Foreign Minister Sergei Lavrov accused Washington of "colossal blackmail" and said there were "few independent countries" left in modern Europe.
Mr Skripal and his daughter remain stable but critical in hospital.
What is Russia's response?
Mr Lavrov said it was inevitable that there would be a response to the mass expulsion. He singled out the US for blame.
"When one or two diplomats are being expelled from this or that country, all the while whispering apologies in our ear, we know for sure that this is a result of colossal pressure, colossal blackmail, which unfortunately is Washington's main tool now on the international area," he said.
"It is hard to escape a conclusion that we were right when we stressed several times that there remain few independent countries in the modern world, modern Europe."
Russia's foreign ministry is said to be drawing up a number of possible retaliatory measures for President Vladimir Putin to consider.
One Russian senator, Vladimir Dzhabarov, was quoted as saying there would be a "tit-for-tat" response to the US decision to expel 48 envoys at the Russian embassy in Washington and 12 more at the UN in New York.
Mr Lavrov's deputy, Sergei Ryabkov, earlier said a tough response was needed but stressed Moscow would not abandon strategic stability talks with Washington.
Who is expelling diplomats?
A total of 27 nations have now announced the expulsion of more than 140 Russian diplomats.
Moldova, Ireland, Australia and Belgium are the latest countries to act, after the UK made the first move by expelling 23 envoys earlier this month.
Belgium said it would expel one diplomat, having previously indicated it might not take the step because it played host to the headquarters of the EU and Nato. Its announcement came after Nato made its statement.
The majority of the countries making the move are either members of Nato or the EU, or both.
Nato's Mr Stoltenberg said: "The practical implication of course is that Russia will have a reduced capability to do intelligence work."
President of the European Council Donald Tusk said he would not rule out further measures.
UK Foreign Secretary Boris Johnson has praised the "extraordinary international response" by the UK's allies. He said "the world has had enough" of Russia's behaviour but rejected suggestions a new Cold War was dawning.
Who is not expelling Russians?
EU countries that have said they have no intention of expelling diplomats include Austria, Greece and Portugal, although all have said they support the UK and condemn the poisoning.
Austria's Chancellor Sebastian Kurz tweeted that while he backed the EU, "as a neutral country we will not expel any diplomats", preferring to "act as a bridge-builder between East and West".
New Zealand's Prime Minister Jacinda Ardern said it did not have any undeclared Russian intelligence officers, but added: "If we did, we would expel them."
Is there a diplomatic boycott of the World Cup?
The World Cup starts in Russia in June and the UK said earlier this month it would not send ministers or members of the Royal Family.
On Monday, Iceland said its leaders will not attend the football tournament. Others have mooted the idea.
Australia's Foreign Minister Julie Bishop mooted the possibility of boycotting the World Cup altogether.
NATO-Russia Council meets for first time since Skripal poisoning | News | DW
---
The NATO-Russia Council (NRC) convened on Thursday in Brussels amid continued friction between the alliance and Moscow over the conflict in eastern Ukraine.
It is the first time the council has met since NATO and many of its members 
expelled Russian diplomats
following a nerve-agent attack on former Russian double agent 
Sergei Skripal
 in Britain, which the West has blamed on Russia.
Now live
00:59 mins.
Yulia Skripal: 'We are so lucky to have both survived'
What will be on the agenda
The meeting is likely to discuss the situation in eastern Ukraine, where Moscow is supporting separatists in a civil conflict.
The talks come just days after NATO called on Moscow to take responsibility for the shooting down of Malaysia Airlines flight MH17 over eastern Ukraine, in which 298 people died.
Both sides are also looking for ways to reduce the danger of inadvertent clashes, particularly during military exercises.
The meeting may also cover the poisoning of Sergei Skripal and his daughter in southern England in March, an attack several Western countries claim was carried out using a nerve agent whose likely source was Russia.
Read more: MH17: Netherlands, Australia hold Russia responsible for downing plane
Reducing tensions
NATO Secretary-General Jens Stoltenberg told German news magazine Spiegel on Saturday that the meeting could help decrease tensions between the military alliance and Russia and decrease the risk of accidental military encounters.
Velvet glove: The meeting is seen as playing into NATO's twin-track strategy of maintaining a strong defense against possible Russian aggression while continuing a "meaningful dialogue" with Moscow, a NATO official said on condition of anonymity. It gives an opportunity to discuss several issues where the two sides are at loggerheads, with the aim of mitigating tensions and the accompanying dangers of conflict.
Now live
04:28 mins.
Russians cause anxiety on Gotland
What is the NRC? According to the NRC's website, the council "is a mechanism for consultation, consensus-building, cooperation, joint decision and joint action, in which the individual NATO member states and Russia work as equal partners on a wide spectrum of security issues of common interest."
When was it founded? The NATO-Russia Council was founded in 2002 but was suspended for two years following Moscow's annexation of Ukraine's Crimean peninsula in 2014.
How often does it meet? Thursday's meeting is the seventh in the past two years, with the previous one taking place in October.
GERMANY'S NATO MISSIONS

Germany's role in NATO

West Germany officially joined the trans-Atlantic alliance in 1955. However, it wasn't until after reunification in 1990 that the German government considered "out of area" missions led by NATO. From peacekeeping to deterrence, Germany's Bundeswehr has since been deployed in several countries across the globe in defense of its allies.

GERMANY'S NATO MISSIONS

Bosnia: Germany's first NATO mission

In 1995, Germany participated in its first "out of area" NATO mission as part of a UN-mandated peacekeeping mission in Bosnia and Herzegovina. During the deployment, German soldiers joined other NATO member forces to provide security in the wake of the Bosnian War. The peacekeeping mission included more than 60,000 troops from NATO's member states and partners.

GERMANY'S NATO MISSIONS

Keeping the peace in Kosovo

Since the beginning of the NATO-led peacekeeping mission in Kosovo, some 8,500 German soldiers have been deployed in the young country. In 1999, NATO launched an air assault against Serbian forces accused of carrying out a brutal crackdown against ethnic Albanian separatists and their civilian supporters. Approximately 550 Bundeswehr troops are still stationed in Kosovo.

GERMANY'S NATO MISSIONS

Patrolling the Aegean Sea

In 2016, Germany deployed its combat support ship "Bonn" to lead a NATO mission backed by the EU in the Aegean Sea. The mission included conducting "reconnaissance, monitoring and surveillance of illegal crossings" in Greek and Turkish territorial waters at the height of the migration crisis. Germany, Greece and Turkey had requested assistance from the trans-Atlantic alliance.

GERMANY'S NATO MISSIONS

More than a decade in Afghanistan

In 2003, Germany's parliament voted to send Bundeswehr troops to Afghanistan in support of the NATO-led International Security Assistance Force (ISAF). Germany became the third-largest contributor of troops and led the Regional Command North. More than 50 German troops were killed during the mission. Nearly a thousand soldiers are still deployed in Afghanistan as part of Resolute Support.

GERMANY'S NATO MISSIONS

German tanks in Lithuania

Forming part of NATO's "enhanced forward presence" in the Baltic states, 450 Bundeswehr soldiers have been deployed to Lithuania so far in 2017. The battalion-size battlegroups there are led by Germany, Canada, the UK and US to reinforce collective defense on the alliance's eastern flank. It forms the "biggest reinforcement of Alliance collective defence in a generation," according to NATO.

GERMANY'S NATO MISSIONS

Taking over the leadership

The Bundeswehr is due to take over leadership of NATO's multinational Very High Readiness Joint Task Force (VJTF) at the start of 2019. The rapid reaction force has been set up to counter potential Russian aggression on the alliance's eastern flank.
Author: Lewis Sanders IV
tj/rt (dpa, AFP)
Each evening at 1830 UTC, DW's editors send out a selection of the day's hard news and quality feature journalism. You can sign up to receive it directly here
Salisbury Novichok victim Sergei Skripal targeted by assassins 'as he was still active spy for FOUR intelligence agencies'
| | |
| --- | --- |
| | mikenova shared this story from Comments on: Salisbury Novichok victim Sergei Skripal targeted by assassins 'as he was still active spy for FOUR intelligence agencies'. |
---
Jump directly to the content
A German magazine has claimed the supposedly-retired Russian double agent Sergei Skripal was actually still active and working through an MI6 handler
Exclusive
By Neil Syson
29th September 2018, 8:15 pm
Updated: 29th September 2018, 10:52 pm
SALISBURY Novichok victim Sergei Skripal was targeted for assassination because he was still an active spy for four Western intelligence agencies – including Britain's MI6, it has been claimed.
The 67-year-old supposedly retired Russian double-agent had betrayed Moscow in Spain, the Czech Republic and Estonia since moving to the Wiltshire town eight years ago.
The final straw for the Kremlin came when he fingered four spooks – including an old colleague – on undercover operations in the Baltic state of Estonia in 2016 and last year.
Revenge-hungry Moscow then sent-in two 
GRU military intelligence agents disguised as tourists Ruslan Boshirov and Alexander Petrov
 for the bungled nerve agent hit on Skripal.
The claims have been made in Germany's respected Focus magazine which quotes a "senior employee of NATO counter-espionage Allied Command Counterintelligence (ACCI)" from its headquarters in Brussels, Belgium.
The mag's article supports broad speculation since the failed hit in March that Skripal was still immersed in the murky world of espionage with his work channelled  through an MI6 handler.
Chief reporter Josef Huffelschuelte, an acclaimed military and intelligence writer, said Skripal was deployed to Prague in 2012, two years after he was pardoned by Moscow and traded on a spy exchange with the UK.
With British assistance, the ex-colonel was expected to inform "local security authorities about active espionage networks of the Russians".
The NATO source stated Skripal's information was "so precise", Czech officials afterwards travelled several times to Salisbury to debrief him.
Skripal then served on the Costa del Sol for Spain's CNI secret service feeding information on Russian gangs hand-in-hand with oligarchs and high-ranking officials and politicians in Moscow.
The double-dealer had previous experience in the Iberian country – setting up a Spanish wine export business with a shady business partner in 1995 as he passed secrets of 300 colleagues to The West.
In July 2016, Focus reports, Skripal travelled to Tallin in nervous Estonia, which shares a 180-mile frontier with Russia and teems with its spooks.
It fears a Crimea-style takeover by hardline leader Vladimir Putin amid continuing border exercises by the president's army countered by a rival NATO build-up.
Russian President Vladimir Putin says two suspects in Novichok poison attack on Skripals in Salisbury have been found but they're 'not criminals'
The Berlin-based magazine says: "Skripal, a man of good memory, identified at least three agents including an Estonian army officer and his father who he knew from their time in Moscow.
"The arrest of another spy (in Estonia) in January 2017 is linked directly to him."
The NATO source concludes in the mag: "Is it not highly comprehensible that the Russians wanted to punish this treachery?"
Skripal was thought to be still an agent as he fought for life alongside poisoned daughter Yulia, 33, on a visit to see her father.
He had spoken of "business meetings" in Poland, and met once a month with a "well spoken Englishman in a tweed suit" at the Cote Brasserie in Salisbury.
The 'tweed man' is believed to have been his MI6 'handler' – who cannot be identified for his own safety – but who allegedly did work with a UK security consultancy behind a dossier on US President Donald Trump's dealings with Russia.
Cote waitress Dagmara Wieczorak, 34, said at the time: "They always sat in the same seat, at the far end of the restaurant by the window looking out over the water.
"Sergei was very charming, always dressed in a smart shirt, while the Englishman was very well-spoken, very polite.
"They changed between Russian and English. I overheard them talking about travel. They seemed to be going back and forth to Warsaw all the time – they were moaning about the price of tickets."
Brasserie supervisor Matt McKenna added: "They would come in during the afternoon, they'd never book.
"It was random when they'd arrive, any day of the week, but at least once a month. They spent well, it was always well over £100."
Weronika Paliszewska, 35, owner of Taste The World Polish delicatessen in Salisbury where Skripal was a regular, said: "He would come here at least once a month. He visited Poland a lot, he used to tell me.
Penthouse Tragedy
Pedestrian killed 'after being hit by window pane that fell 250ft'
COAT CLANGER
TK Maxx slammed for selling jacket for three-year-olds with SEX slogans
'JUST NOT TRUE'
Schoolboy accused of making up claims of sex with 'Smurfette' teacher
FORCE OF NATURE
Hurricane-force Cyclone Leslie could hit UK after shock U-turn in Atlantic
COP OUT
Innocent businessman pepper-sprayed and called 'paedo' by cop wins £35k payout
PUB GRUB
Woman finds maggot in Toby Carvery meal… but they confirm it's a caterpillar
"He talked about traveling a lot. He's been back to Russia once in the past couple of years."
This week supposed sports nutrition expert Boshirov – one of the 'tourists' whose weekend trip to Salisbury Cathedral was thwarted by slush – was unmasked as GRU colonel Anatoliy Chepiga, holder of the prestigious Hero of the Russian Federation medal.
Skripal's neice Viktoria Skripal, a regular Salisbury pundit on Russian TV, was yesterday reportedly injured in a car accident near Moscow when a wheel exploded.
Dawn Sturgess, 44, died and her boyfriend Charlie Rowley, 43, collapsed after he found a perfume bottle containing Novichok in Salisbury city centre in June.
---
We pay for your stories! Do you have a story for The Sun Online news team? Email us at tips@the-sun.co.uk or call 0207 782 4368. You can WhatsApp us on 07810 791 502. We pay for videos too. Click here to upload yours.
---
We use cookies at The Sun so we can serve up content and advertising that's relevant to you. You can find out more and control how cookies are used by clicking Cookie Settings. By using The Sun's website, you're agreeing to the use of cookies.
Privacy and Cookie Policy
Signed in as 
mikenova
Share this story on NewsBlur
Shared stories are on their way…
Case Skripal in news ticker: Russia demands apology from Britain
---
Special Session of the Executive Council of the Organization for a Prohibition of Chemical Weapons
Wednesday, April 4, 8:38: Russian double spy Sergei Skripal, Britain and Russia meet for the first time directly on each other. The dispute is at the center of a special session of the Executive Council of the Organization for the Prohibition of Chemical Weapons (OPCW) this Wednesday in The Hague. Russia had requested the special session. The panel includes diplomats from 41 countries including US, Russia, the UK and Germany.
The focus of the non-public meeting of the OPCW governing body is the UK's fierce allegation that Russia blamed Russia for the Novitschok venom attack in Salisbury a month ago. The poison had been produced in the former Soviet Union. Moscow vehemently rejects the allegations and accuses London of anti-Russian propaganda.
So far, the UK has not been able to provide any evidence. A British research laboratory has not used a "precise source" for the nerve agent used. Gary Aitkenhead, head of a laboratory at the Porton Down research facility.
Auch OPCW-Experten hatten Spuren des Gifts und Blutproben untersuchen lassen. Unklar ist noch, ob die OPCW bereits Ergebnisse der Untersuchung vorlegen wird.
Russland fordert Entschuldigung von Großbritannien im Fall Skripal
21.25 Uhr: Russland hat von Großbritannien eine Entschuldigung für Vorwürfe im Fall des vergifteten Ex-Agenten Sergej Skripal gefordert. "Auf irgendeine Weise muss man sich bei Russland entschuldigen", sagte Kremlsprecher Dmitri Peskow der Agentur Interfax zufolge am Dienstag bei einem Besuch von Präsident Wladimir Putin in der Türkei.
Der britische Außenminister Boris Johnson und Premierministerin Theresa May müssten ihren EU-Kollegen in die Augen schauen, sagte Peskow. Aus Solidarität mit Großbritannien hatten Dutzende westliche Länder zahlreiche russische Diplomaten ausgewiesen, auch Deutschland hatte vier Russen zu unerwünschten Personen erklärt. Russland hatte im Gegenzug das Gleiche getan.
Russische Herkunft von Gift im Fall Skripal im Labor nicht nachweisbar
Dienstag, 3. April, 17.43 Uhr: Für das britische Militärlabor ist eine russische Herkunft des Nervengifts im Fall Skripal nicht eindeutig nachweisbar. Diese wissenschaftlichen Informationen seien an die britische Regierung gegangen, die dann zusammen mit anderen Hinweisen ihre Rückschlüsse gezogen habe, sagte der Chef des zuständigen Porton Down Labors, Gary Aitkenhead, am Dienstag dem Sender Sky News. Moskau bestreitet jegliche Verantwortung für den Giftanschlag auf den früheren russischen Doppelagenten Sergej Skripal und wirft London vor, die Schuld voreilig Russland zugeschoben zu haben.
Aitkenhead sagte nun mit Blick auf das bei dem Anschlag verwendete Gift: "Wir konnten nachweisen, dass es sich um Nowitschok handelte, nachweisen, dass es sich um ein Nervengift militärischer Art handelte." Aber sein Labor habe "nicht die genaue Herkunft" aus Russland nachweisen können.
Auf russischen Antrag hin gehen Experten der Organisation für das Verbot chemischer Waffen (OPCW) am Mittwoch bei einem Treffen dem Vorwurf Großbritanniens nach, dass Russland hinter dem Giftanschlag stecke. Der frühere russische Doppelagent Skripal und seine Tochter Julia waren am 4. März in der südenglischen Stadt Salisbury vergiftet worden. Beide kamen in lebensbedrohlichem Zustand ins Krankenhaus, inzwischen ist die Tochter auf dem Weg der Besserung.
Der Fall hat zu einer schweren Krise zwischen Russland und Großbritannien sowie zahlreichen weiteren westlichen Staaten geführt. Als Konsequenz aus dem Anschlag wiesen Großbritannien und mehr als 20 Partnerländer wie Deutschland, Frankreich und die USA dutzende russische Diplomaten aus; Russland wies daraufhin seinerseits dutzende Diplomaten aus.
Russland übt Kritik mit Hinweis auf Zombie-Film
Montag, 2. April, 12.39 Uhr: Russland wirft in zwei ungewöhnlichen Tweets Großbritannien eine Missachtung der diplomatischen Konventionen vor. Die russische Botschaft in London kritisierte so im Kurznachrichtendienst Twitter erneut, dass London keine Beweise für seine Anschuldigungen vorlege und keinen Zugang zu den Opfern gewähre. London macht Moskau für den Anschlag auf Skripal und dessen Tochter Julia verantwortlich.
In einem Tweet verwendete die Botschaft für ihren Protest das Logo des Zombie-Films "28 Days Later" (28 Tage später) in Anspielung auf den Anschlag, der am 4. März im englischen Salisbury verübt worden war. In dem Film geht es um den Zusammenbruch der Gesellschaft durch die Verbreitung eines tödlichen Virus aus einem britischen Forschungslabor und die dramatische Flucht einiger Überlebender. Auch 28 Tage nach de m Anschlag sei London seinen Verpflichtungen Moskau gegenüber nicht nachgekommen, kritisierte die russische Botschaft.
Ein anderer Tweet zeigt einen goldenen Schlüssel mit einem Satz, der im Deutschen der Goldenen Regel entspricht: "Was du nicht willst, das man dir tu', das füg' auch keinem andern zu."
Russland hatte Fragenkatalog veröffentlicht
Zuvor hatte Russland einen Fragenkatalog zum Anschlag veröffentlicht und gefordert, Zugang zu Julia Skripal zu bekommen. Der 33-Jährigen geht es inzwischen deutlich besser. Ihr Vater befindet sich nach Angaben der Ärzte in einem kritischen Zustand. Beide waren bewusstlos auf einer Parkbank entdeckt worden. Sie wurden London zufolge durch einen Kampfstoff vergiftet, der zu Sowjetzeiten produziert wurde.
Kritik übte die russische Botschaft per Twitter auch daran, dass sie im Mordfall des Kreml-Kritikers Nikolai Gluschkow keine Informationen bekomme. Der Geschäftsmann war Mitte März tot in seinem Londoner Haus entdeckt worden. Gluschkow hatte für die russischen Großkonzerne Avtovaz und Aeroflot gearbeitet. Er kam nach Vorwürfen von Betrug und Geldwäsche ins Gefängnis und erhielt 2010 Asyl in Großbritannien.
Britischer Verteidigungsminister sieht "neue Ära der Kriegsführung" gekommen
1. April, 14.09 Uhr: Nach Ansicht des britischen Verteidigungsministers Gavin Williamson hat "die Welt eine neue Ära der Kriegsführung betreten". Der russische Präsident Wladimir Putin versuche, andere Länder zu unterminieren, unter anderem durch Cyberattacken. Der Anschlag auf den Ex-Doppelagenten Sergej Skripal vor vier Wochen sei eine "kaltblütige, chemische Attacke" gewesen und Putins Verhalten "bösartig", schrieb Williamson in der Zeitung "Sunday Telegraph". "Wir sollten nicht vergessen, dass das der erste offensive Gebrauch eines Nervengifts in Europa seit dem Zweiten Weltkrieg war."
In the video: Russia suspects conspiracy: "It's all about taking away the World Cup from us"
Скрипаль сотрудничал сразу с несколькими странами НАТО
---
Бывший российский двойной агент Сергей 
Скрипаль
, которого весной пытались отравить сотрудники российских спецслужб сотрудничал со многими разведками мира.
Об этом сообщило немецкое издание Focus со ссылкой на высокопоставленный источник в контрразведке НАТО.
Сейчас уже известно, что Скрипаль в последнее время имел длительные переговоры сразу с несколькими спецслужбами стран НАТО.
Вместе с тем стоит отметить, что российского разведчика Сергея Скрипаля задержали в России еще в 2004 году за работу на британскую разведку, однако уже в 2010 году его обменяли на нескольких задержанных российских агентов.
Сразу же после обмена он начал проживать на юге Англии в городе Солсбери со своей дочерью.Там же его пытались отравить агенты російськох разведки химическим оружием "Новичок".
Кроме того сейчас уже известно, что в 2012 году Скрипаль в сопровождении нескольких агентов британской разведки МІ6 ездил в Прагу для зустрчі с представителями местной спецслужбы, где рассказал по какому принципу работает российская шпионская сеть.
Более того по данным СМИ, летом 2016 года Скрипаль предоставлял эстонской разведке важнейшие данные, достаточные для изобличения трех российских разведчиков, которые работали в Таллине.
Также, Скрипаль предоставлял информацию испанской разведке о деятельности в стране "русской мафии".
Вместе с тем стоит отметить, что агент ГРУ Анатолий Чепига (он же Руслан Боширов), которого подозревают в отравлении экс-ГРУшника Сергея Скрипаля в Солсбери, мог быть знаком со своей жертвой лично.
По информации издания Times, карьерный путь отравителя и цели проходил очень и очень похоже. Это может стать для следствия важным моментом. Чепига мог в прошлом не только слышать о Скрипача, но и быть с ним знаком лично.
Анатолий Чепига принимал участие в военном конфликте в Чечне, по возвращению получил множество медалей и наград. Он воевал в рядах спецназа до того, как начал строить карьеру в главной военной разведке Российской Федерации.
Кроме того стоит добавить, что в СМИ разгорается шумиха по поводу разоблачения вероятного отравителя бывшего разведчика Сергея Скрипаля Руслана Боширова. Стало известно, что Боширова самом деле зовут Анатолий Чепига, и он "заработал" звание Героя России.
Так, бывший командир Чепиги Александр Боржко в Дальневосточном высшем общевойсковом командном училище назвал информацию о том, что его воспитанник причастен к отравлению в Солсбери – "легкой шизофренией".
Боржко подтвердил факт выпуска курсанта по фамилии Чепига в 2001 году, и им участие в военных действиях в Чечне. Также бывший начальник Чепиги заявил, что в его военном учебном заведении готовят офицеров для выполнения боевых задач, а не агентурных мероприятий.
Боширов, он же Чепига: Путин выдал полковника ГРУ за "солсберецкого" туриста
Напомним, с Чепигой покончено, следователи взялись за "Петрова".
Как сообщал "Знай.ua" в деле Скрипалей упустили важного персонажа.
Также "Знай.ua" писал, что в России спрогнозировали финал дела с "Новичком".
German minister: UK nerve agent attack a ′serious violation′ of international agreements | News | DW
---
Russia must cooperate in an investigation into the nerve agent used against an ex-spy on British soil, Germany's defense minister said Thursday.
The nerve agent attack was a "serious violation of international agreements on chemical weapons," Ursula von der Leyen told Morgenmagazin
, 
a joint breakfast show by public broadcasters ARD and ZDF.
Britain has said it was "highly likely" Moscow was behind the attack, or that it had "lost control" of the 
military-grade nerve agent
 used against ex-spy Sergei Skripal and his daughter, Yulia, nearly two weeks ago. The two remain in critical condition.
"It's the very first time since World War II that a horrible chemical weapon has been used on European soil," von der Leyen said, demanding Russia contribute to providing clarity on the incident.
Russia has denied any involvement in the nerve agent attack, which prompted a UN Security Council meeting on Wednesday.
NATO Secretary General Jens Stoltenberg on Thursday also decried the attack as "unacceptable" and said nerve gas use has "no place in the civilized world."
"The attack in Salisbury has taken place against the backdrop of a reckless pattern of Russian behavior over many years," he said.
Stoltenberg is set to discuss the Skripal poisoning with the UK's Foreign Secretary Boris Johnson next week.
Read more:
US believes Russia is 'responsible' for UK spy poisoning
Consequences
Von der Leyen said that in addition to convening the Security Council, UN chemical weapons experts must examine the evidence.
"When we have an evaluation [from the UN], and it will come, then we must talk about consequences," the defense minister said.
The UK on Wednesday announced a range of measures against Russia, including 
expelling 23 diplomats.
Moscow
said it would retaliate. British actions "go way beyond the framework of basic decency," Russian Foreign Minister Sergei Lavrov said Thursday.
However, Tom Tugendhat, a British MP and chairman of the foreign affairs committee in the House of Commons, told DW that Russia's actions were "warlike."
Now live
04:44 mins.
British MP: Attack 'a completely unacceptable warlike act'
"Had [this chemical] been opened on the London Underground, for example, it would have killed hundreds of people. And to use it next to a children's playground, where, had the children been there, it would have killed 30 or 40 children. This is a completely unacceptable, warlike act by a violent, deranged regime that is weakening and lashing out. This is a corrupt dictatorship that has to stop," he said.
Read more: Sergei Skripal case adds to West's 'massive trust deficit' against Russia
Russia has said it would cooperate in the investigation, but demanded Britain provide samples of the nerve agent. Russia wants 10 days to respond, in accordance with rules in the chemical weapons convention.
Von der Leyen also tied the UK nerve agent attack to events in Syria, where Russia is allied with President Bashar al-Assad. The Syrian regime has been accused of using banned chemical agentsagainst civilians and rebels.
"We see the Assad-allied forces using poison gas. Russia is the one the allies of Assad. That's why it's crucial for Russia to clarify what happened there," von der Leyen said.
Each evening at 1830 UTC, DW's editors send out a selection of the day's hard news and quality feature journalism. You can sign up to receive it directly here.
Skripal is German New Abwehr agent – Google Search
---
Раскрыты факты опытов на советских офицерах с применением «Новичка»: Общество: Россия: Lenta.ru
---
Боевое отравляющее вещество класса «Новичок» могли испытывать на советских военнослужащих, сообщает издание «Проект» со ссылкой на судебные материалы и свидетельства участников исследований. Верховный суд (ВС) подтвердил как минимум один факт опыта на человеке с использованием поражающего вещества.
В 2002 году Верховный суд вынес определение по делу 
Владимира Петренко
, который утверждал, что в 1982-м служил на секретном объекте в городе Шиханы Саратовской области, и на нем протестировали неизвестное вещество. Позже у Петренко нашли десятки заболеваний, он подал иск о компенсации вреда здоровью.
ВС подтвердил, что эксперимент проводился, но пришел к выводу, что Петренко не пострадал в результате опыта. «Заболевание имелось у истца до его прибытия к прохождению службы в войсковую часть, его доводы о причинении вреда здоровью в ходе эксперимента в 1982 году подтверждения не нашли… Вред здоровью истца причинен не в ходе проведения эксперимента в 1982 году, и после проведения эксперимента он не нуждался в медицинской помощи и реабилитации», — говорится в определении.
В материалах также имеется объяснение подполковника медицинской службы Поспелова, которое свидетельствует о том, что в опытах участвовали и другие военнослужащие. «Воздействию таких же концентраций при тех же временных сроках контакта с веществом подвергались также лица, которые в настоящее время продолжают нести службу и не предъявляют никаких жалоб на состояние своего здоровья», — заявил Поспелов в 1993 году, отвечая на вопросы прокурора.
Кроме того, в эксперименте участвовала контрольная группа: ее члены дышали плацебо, то есть не подвергались воздействию вещества, но не знали об этом. Сам Петренко в одном из интервью говорил, что «расписываясь в бухгалтерии за деньги, обратил внимание, что со сходной формулировкой в бумаге было записано еще около 40 офицеров».
Что именно тестировали на Петренко — неизвестно. Ученый 
Владимир Углев
, которому удалось синтезировать вещество класса «Новичок», подтвердил, что это могли быть именно эти вещества в допороговых дозах. Как следует из объяснений Поспелова, сразу после эксперимента у Петренко были выявлены «изменения в активности ацетилхолинэстеразы крови». «Это происходит в результате применения фосфорорганических отравляющих веществ, по такому принципу действует "Новичок"», — добавил Углев.
О том, что в Шиханах разработали боевое отравляющее вещество «Новичок», рассказал в начале 1990-х ученый 
Вил Мирзаянов
. Против него было возбуждено уголовное дело за нарушение гостайны, которое закрыли в 1994 году. С 1995-го Мирзаянов живет в США.
4 марта в британском городе Солсбери было совершено покушение на бывшего сотрудника 
ГРУ
Сергея Скрипаля
 и его дочь Юлию. Британские власти утверждают, что пострадавших отравили с помощью «Новичка» агенты ГРУ под псевдонимами 
Александр Петров
 и Руслан Боширов. Россия отрицает обвинения в причастности к случившемуся.
Больше важных новостей в Telegram-канале «Лента дня». Подписывайтесь!
Нарышкин назвал "дело Скрипалей" грубо сколоченной провокацией – Политика
---
МОСКВА, 2 октября. /ТАСС/. Директор Службы внешней разведки Сергей Нарышкин считает дело об отравлении Скрипалей в Солсбери грубо сколоченной провокацией.
"Если бы даже перед какой-то спецслужбой стояла такая задача, то так, как это было сделано, сделано непрофессионально. Поэтому я могу еще раз подтвердить, что это была грубо сколоченная и сшитая провокация", – заявил Нарышкин на презентации в ТАСС двухтомника "История Крыма", отвечая на просьбу прояснить его мнение как специалиста в области работы спецслужб.
По версии британской стороны, 4 марта экс-полковник ГРУ Сергей Скрипаль, осужденный в РФ за шпионаж в пользу Великобритании, вместе со своей дочерью Юлией подвергся в Солсбери воздействию боевого нервно-паралитического вещества семейства "Новичок", нанесенного на дверную ручку его дома. Лондон выступил с утверждением, что Москва с высокой долей вероятности причастна к этому инциденту. Россия категорически отвергла все спекуляции на этот счет, указав, что программ разработки такого вещества ни в СССР, ни в РФ не существовало.
5 сентября премьер-министр Великобритании Тереза Мэй проинформировала британский парламент о выводах расследования, заявив, что в покушении на Скрипалей подозреваются двое россиян с паспортами на имена Александра Петрова и Руслана Боширова, которых британские спецслужбы считают агентами ГРУ. Сами Петров и Боширов дали интервью телеканалу RT, в котором отвергли эти обвинения.
Перейти на сайт рекламодателя
Реклама 00
Пропустить
В минувший четверг сообщалось, что британская газета The Daily Telegraph назвала настоящее имя человека, который подозревается в отравлении Скрипалей. По утверждению издания, под именем Руслан Боширов скрывается некий 39-летний полковник Анатолий Владимирович Чепига, награжденный госнаградами.
"The Skripal Files" book – Google Search
---
Spy Poisoned in Britain Fed MI6 Agents Secrets on a Putin Ally, New Book Claims – The New York Times
---
LONDON — Sergei V. Skripal, the former Russian spy targeted in a nerve agent attack this spring, fed Britain's Secret Intelligence Service information about a 1990s-era corruption scheme that reached all the way up to Nikolai P. Patrushev, a top Russian intelligence chief and close ally of Vladimir V. Putin, a new book contends.
Mr. Skripal said this in interviews last year with Mark Urban, the BBC's diplomatic and defense editor, who was researching a book about post-Cold War espionage.
The information on high-level graft was sensitive, Mr. Skripal said. A naval officer who worked in Russia's military intelligence service alongside Mr. Skripal, who like him had been caught passing information to Western security services, was found dead in 2004, apparently strangled, in a military hospital after an interrogation by Russian intelligence agents, Mr. Skripal said.
The official explanation was suicide, but several of his fingers had been cut off, in a grisly and unmistakable message.
British intelligence concluded that Mr. Skripal had been spared the same fate because, during Russian interrogations, he had not mentioned the web of corruption leading to Mr. Patrushev, then the head of the Federal Security Service, the successor to the K.G.B. Mr. Patrushev has stepped down from that post, but remains close to Mr. Putin, serving as general secretary of Russia's security council.
The interviews with Mr. Skripal, excerpted in Mr. Urban's book, "The Skripal Files: The Life and Near Death of a Russian Spy," to be published on Tuesday in the United States, do not answer the question of why Mr. Skripal was targeted, but they do paint the fullest picture to date of his life as a Russian spy and a British informant.
Deeply disillusioned by the Soviet collapse and disgusted by President Boris N. Yeltsin, he avoided swearing a new oath of loyalty to the Russian Federation, Mr. Skripal told Mr. Urban.
Then in 1992, he requested an audience with a general in the G.R.U., Russia's military intelligence service, and tried to hand in his resignation, explaining that he "didn't want to serve the new government." But the service was so desperate for qualified officers that they did not accept his resignation and offered him a plum assignment in Madrid.
Four years later, as an informant for Britain's Secret Intelligence Service, known as MI6, he passed on information about systematic graft in the Madrid headquarters of the G.R.U., as Soviet-era discipline relaxed. He told MI6 the identity of certain officers who were overcharging for procurements and inventing fictitious budget items, then distributing a cut to senior officers who served as their protectors.
Britain used Skripal's information to help Spanish intelligence recruit the naval officer — the man who, in 2004, was found strangled in his hospital bed. Mr. Skripal's MI6 handlers offered to remove him from Russia, the book claims, but Mr. Skripal decided to return to Russia, where, two months later, he was arrested.
During about 10 hours of interviews with Mr. Urban, in a house stocked with the jigsaw puzzles and model ships of an aging, solitary man, Mr. Skripal said he was afraid to attract attention by being quoted in the book.
"It's because of Putin," he told Mr. Urban. "You see, we are afraid of Putin."
Mr. Urban, who has covered Britain's security services for 30 years, frequently presents the thinking of intelligence officials without naming them. A portion of the book is told from the perspective of the MI6 officer who recruited Mr. Skripal, who is identified with a pseudonym.
Mr. Urban does not settle on one theory as to why Mr. Skripal, a relatively obscure figure, was targeted for such a spectacular attack. But one theory in the intelligence world is that Russian hit men were unable to locate their first choice — Col. Aleksandr Poteyev, deputy head at the Russian Foreign Intelligence Service's American section, who in 2010 blew the cover of 10 Russian undercover spies living as Americans.
The C.I.A. spirited Mr. Poteyev out of Russia in July 2010 — the very week that then President Dmitri A. Medvedev of Russia had visited Washington for a smiley public meeting with President Barack Obama — and then broke the news to Moscow that 10 of its undercover spies had been betrayed by a Russian officer.
Mr. Putin, as a young man, had served in a role similar to Mr. Poteyev's, providing support to undercover agents stationed abroad. He seethed with anger when asked about the betrayal, at one point saying at a national news conference, "How will he be able to look in the eyes of his children, the pig?"
Mr. Urban suggests that Russian intelligence services may have had trouble finding Mr. Poteyev, who had been resettled under an assumed identity by the F.B.I., and then "moved down the list" to other former agents deemed traitors who were easier to find — like Mr. Skripal, who lived openly in Salisbury.
A version of this article appears in print on , on Page A7 of the New York edition with the headline: Spy Poisoned in Britain Fed MI6 Agents Secrets on Putin Ally, New Book Claims. 
Order Reprints
 | 
Today's Paper
 | 
Subscribe