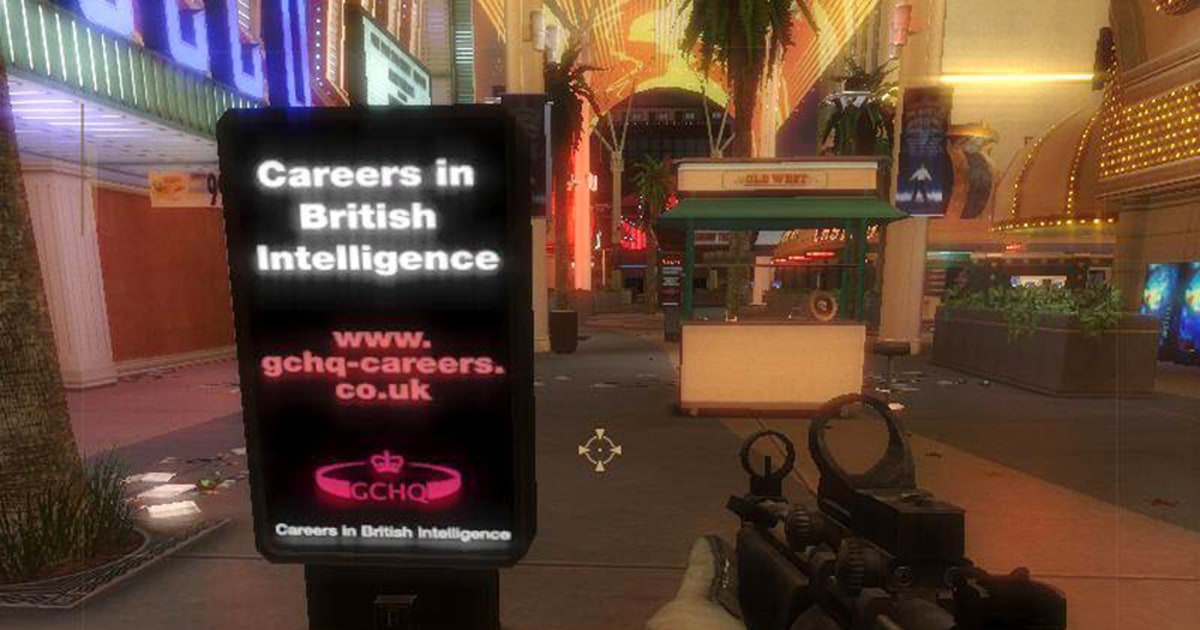 A British intelligence agency is seeking spies in cyberspace.
GCHQ, the surveillance arm of British intelligence, said Thursday it hopes to attract computer-savvy young recruits by embedding job ads within video games such as "Tom Clancy's Splinter Cell: Double Agent."
GCHQ, which stands for Government Communications Headquarters, said it was looking to reach "an Internet-savvy generation of graduate groups."
In a statement, GCHQ said it hoped the campaign would "capture the imagination of people with a particular interest in IT."
The monthlong ad campaign, which starts at the end of October, is being run by GCHQ, the recruitment firm TMP Worldwide and Microsoft-owned in-game ad agency Massive Inc.
Ads headed "Careers in British Intelligence" will appear as billboards in scenes in "Splinter Cell" and other games including "Need for Speed Carbon" and "Enemy Territory: Quake Wars" when they are played on computers and Microsoft Xbox consoles in Britain.
Kate Clemens, Head of GCHQ's digital strategy at TMP Worldwide, said the campaign would target frequent gamers who "are particularly receptive to innovative forms of advertising."
"The world of online gaming offers GCHQ a further route to target a captive audience," she said.
GCHQ employs about 5,000 people at its high-tech headquarters in Cheltenham, western England.
Britain's shadowy intelligence services have slowly been raising their profile — and deflating some cherished secret-agent myths — as they attempt to attract a larger and more diverse pool of recruits.
The foreign intelligence service MI6 launched a Web site in 2005, which cautions that its work is far from the "level of glamour and excitement" of James Bond films. Its domestic counterpart, MI5, has an online section tackling "myths and misconceptions" that stresses "we do not kill people or arrange their assassination."
MI5 has placed job ads on the side of double-decker London buses and tried to attract more female applicants with ads in women's changing rooms at gyms.
A British security official said the locker-room posters had brought a wave of applicants, doubling the number of women employed as surveillance officers.
"The idea is to make people think more broadly about MI5 as a potential employer," she said, demanding anonymity to discuss intelligence work. "We need all kinds of people, not just those who look like they've stepped out an army officer academy."
MI6 — long the preserve of white, male graduates of Oxford and Cambridge universities — now stresses it requires employees from a wide range of backgrounds and with a variety of skills. One recent newspaper ad appealed for administrators under the tag line: "Protect your country. At your desk."
Microsoft bought New York-based Massive last year. The company sells virtual billboard space to advertisers, then — rather than placing the ads within the games themselves — delivers them over the Internet to PCs and Xbox 360 game consoles.
(MSNBC is a joint Microsoft – NBC Universal venture.)