RSS FEEDS
Add "/view/html" to feed address to view the RSS Page 
kremlin.ru/events/president/… Встреча с Михаилом Котюковым 20 апреля 2023 года Московская область, Ново-Огарёво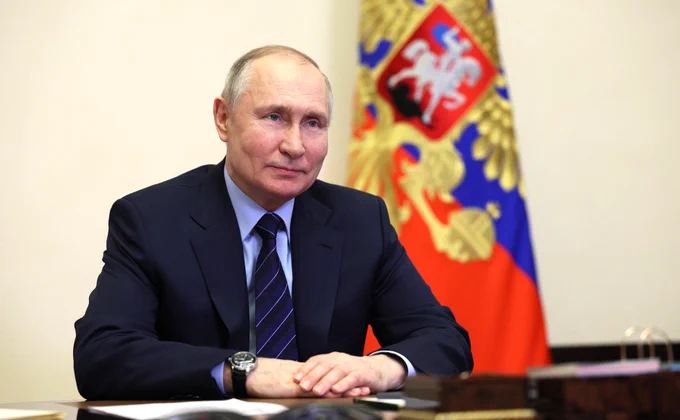 Michael Novakhov @mikenov My Opinion – #Opinion Five Points #Peace Plan for #Ukraine:
1.Establish the Republic of #Crimea, which will include the territories presently occupied by #Russia; under the joint sovereignty and jurisdictions of Ukraine, Russia, and #EU (with participation of #Turkey), with the details to be refined later.
2. Establish the plans for BOTH Ukraine and Russia to join #NATO within their individual projected time frames and the agreements of #Cooperation. Make #Sebastopol the joint Ukraine – Russia – NATO #naval base. The unresolved issues of the (First) Crimean #War (1853-1856) and the recent Cold and "Warm" (200-2023) #wars will be thus resolved.
3. Both Ukraine and Russia (with the useful close participation of #Germany) should undergo the #national rehabilitation processes of #DECOMMUNIZATION and #DENAZIFICATION, political prisoners should be released. The #Mafia states, wherever they are, with the corresponding styles of governing, should be #ERADICATED. The joint Ukraine – Russia – EU #security structures should be developed, with the maximum of #transparency and #legality.
4. #Putin has to retire before all these changes can happen. The further personal plans for him can be determined later. #Russian #Revolutions happen from above.
5. The #US should take the active and leading roles in these proposed changes.
____________________________________________
September 26, 2023 5:58 am 

Russia – Ukraine war – The News And Times Review – TheNewsAndTimes.Blogspot.com | News Review: The Russia – Ukraine War – RSS Page
Current News And Topics: Russo-Ukrainian War | Putin And Putinism | Idaho Murders | Trump | XBB.1.5 Variant | All Articles Review – RSS Page | Selected Articles – RSS Page | The News And Times Blog – RSS Page