Novichok Signatures
View image on Twitter | http://globalsecuritynews.org/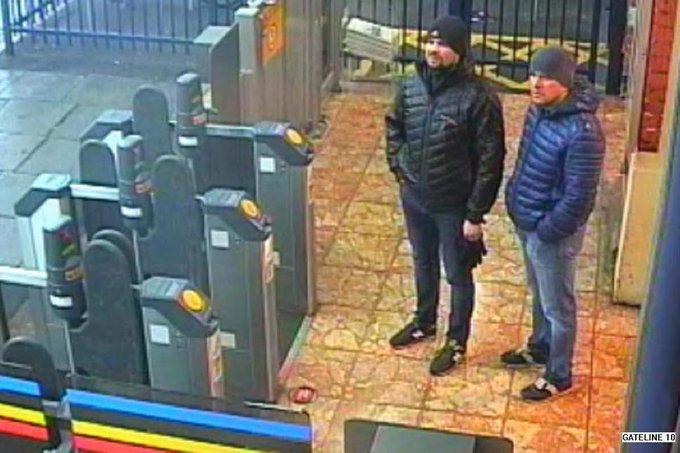 _________________________________________
Mike Nova's Shared NewsLinks
'Novichok' claims against Russia may stem from 'domestic political climate', says Medvedev More: http://tass.com/politics/1026659 – Google Search
---
TASS: Russian Politics & Diplomacy
---
MOSCOW, October 18. /TASS/. London's claims that Russia was behind what the UK describes as an attempt to poison former GRU Colonel Sergei Skripal and his daughter Yulia are false and may stem from the 'domestic political climate,' Russian Prime Minister Dmitry Medvedev told the Euronews channel in an interview on the eve of his visit to Brussels.
"First, the assessments put forward by a number of countries do not reflect the actual situation, and second, they definitely are not leading us to a brighter tomorrow," Medvedev said. "In the majority of cases, similar assessments and similar sanctions are not meant to punish anyone, or do anyone harm, or demonstrate an international position. No! They have other reasons why they do it; so as to pander to the domestic political environment."
He expressed regret "any evaluation like this definitely does not promote international cooperation." He recalled that similar practices that existed "in the Soviet era, when the Soviet Union would use labels …, but this did not lead to anything good."
"That is why we believe that everyone has to be careful when furnishing assessments," Medvedev noted
Перейти на сайт рекламодателя
Реклама 00
Пропустить
Anti-Russian rhetoric powerless
Prime Minister Medvedev said that anti-Russian rhetoric was coming from the United States, too, but it was unable to affect Moscow's policies whatsoever.
"Nine times out of ten, this anti-Russia crusade is being pursued entirely for domestic political purposes, to hold on to power, form a government or achieve some other goal. But, certainly not to sway Russia's position. It cannot be influenced, something that everyone realizes very well," he stated.
"We are perfectly aware of the fact that all that everything connected with Russia in the United States now is after various objectives. For all intents and purposes, its internal political squabbling. Feuds between the Republicans and the Democrats and discord inside the Republican Party," Medvedev said adding that the current events looked like "anti-Russian hysteria." The same can be said about the European countries," Medvedev emphasized.
Not acquainted with Downing Street's 'suspects'
When asked by the interviewer about the two Russians, Alexander Petrov and Ruslan Boshirov, whom London alleges of being involved in the poisoning of the Skripals, Medvedev refrained from commenting.
"I do not know. I will not comment, just because I am not acquainted with those people, neither am I acquainted with the comments to a sufficient degree," he said when asked if he believed the two men's story about the reasons for their visit to Salisbury, where the alleged poisoning took place. "I do not know. How can I know?"
If the British version of the incident is to be believed, former GRU Colonel Sergei Skripal, convicted in Russia of spying for Britain and his daughter Yulia on March 4 were infected by a Novichok class nerve agent in Salisbury. London rushed to claim that Moscow was highly likely involved in this incident. However, Russia strongly dismissed all speculations on this matter.
British Prime Minister Theresa May on September 5 briefed parliament on the investigators' findings to declare that London suspected two Russians of committing the alleged assassination attempt. The men, she said, carried passports issued in the names of Alexander Petrov and Ruslan Boshirov. British secret services claimed that both individual were agents of the Main Directorate (the former GRU) of Russia's General Staff. Petrov and Boshirov appeared on Russia's RT television channel to dismiss Britain's charges, including the claims they were Russian secret service officers.
Wolfgang Krieger on intelligence services – Google Search
---
Wolfgang Krieger on intelligence services – Google Search
---
Wolfgang Krieger on intelligence services – Google Search
---
Wolfgang Krieger on intelligence services – Google Search
---
Wolfgang Krieger on intelligence services – Google Search
---
Wolfgang Krieger on intelligence services – Google Search
---
Wolfgang Krieger on intelligence services – Google Search
---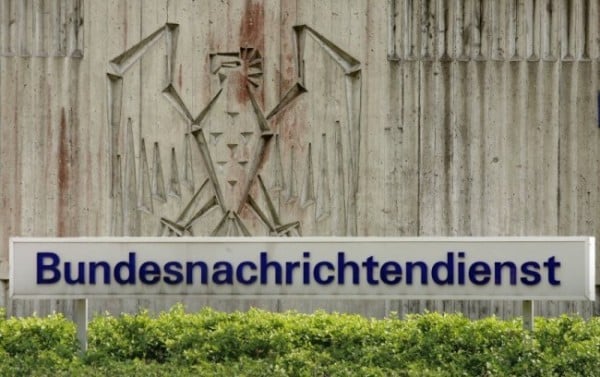 Wolfgang Krieger on intelligence services – Google Search
---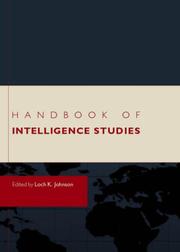 Wolfgang Krieger on intelligence services – Google Search
---
Wolfgang Krieger on intelligence services – Google Search
---
Wolfgang Krieger on intelligence services – Google Search
| | |
| --- | --- |
| | mikenova shared this story from Wolfgang Krieger on intelligence services – Google News. |
---
Deutsche Welle
–
Feb 1, 2017
… the cooperation between the US National Security Agency and the BND … as Wolfgang Krieger, Marburg-based professor and member of an …
Spiegel Online
–
Feb 16, 2011
Germany's foreign intelligence agency, the BND, is having historians … Historians Jost Dülffer, Klaus-Dietmar Henke, Wolfgang Krieger and …
Почему спецслужбы больше не пытаются заметать следы – За рубежом
---
При этом складывается впечатление, что спецслужбы проводят операции все более открыто. "На мокрые операции снова появился спрос", – отмечает Эрих Шмидт-Энбом, немецкий эксперт, изучающий деятельность спецслужб. Термин "мокрые операции" – из жаргона КГБ: так обозначали те, в ходе которых может или должна пролиться кровь.
"Спецслужбы больше не стесняются действовать открыто"
Для Шмидта-Энбома поворотным моментом стал 2006 год, когда в Лондоне от отравления радиоактивным полонием-210 скончался бывший сотрудник ФСБ Александр Литвиненко, пишет 
DW.com
. Хотя его дело до сих пор не удалось полностью раскрыть, Шмидт-Энбом уверен, что за преступлением стоит ФСБ. Аналогичным способом злоумышленники действовали и в Солсбери, где в начале марта 2018 года Сергей Скрипаль и его дочь Юлия были 
отравлены нервно-паралитическим веществом "Новичок"
.
"Мы видим, что спецслужбы больше не заметают следы, как раньше: в прошлом они, к примеру, устраивали своим жертвам автокатастрофы. Сегодня это слегка вышло из моды – теперь спецслужбы больше не стесняются," – рассказывает Вольфганг Кригер (Wolfgang Krieger), профессор Марбургcкого университета, изучающий деятельность спецслужб.
Основная мишень российских спецслужб – перебежчики
На взгляд Кригера, инцидент с отравлением Сергея Скрипаля – 
типичный пример работы российских и советских спецслужб.
 В основном жертвами подобных атак становятся так называемые перебежчики – агенты российской или советской разведки, которые затем стали сотрудничать с зарубежными спецслужбами.
Перебежчиком можно назвать и 
Скрипаля, который был двойным агентом
: будучи полковником Главного разведывательного управления (ГРУ) Генштаба Минобороны России, он также сотрудничал с британской разведкой МИ-6. В 2004 году Скрипаль был арестован в России по обвинению в госизмене и приговорен к 13 годам лишения свободы.
Однако в 2010 году тогдашний президент РФ Дмитрий Медведев помиловал его и еще трех человек, осужденных за шпионаж, чтобы обменять их на агентов российских спецслужб, арестованных в США. После освобождения Скрипаль получил убежище в Великобритании: он жил с семьей в Солсбери, в небольшом доме, который за 200 тысяч фунтов купила для него британская разведка.
Скрипаль продолжал сотрудничать с МИ-6
По всей видимости, Скрипаль не сидел там сложа руки, отмечает Эрих Шмидт-Энбом. К примеру, в 2012 году он вместе с агентами МИ-6 ездил в Прагу, чтобы помочь местным спецслужбам разоблачить российских шпионов, знакомых ему еще со времен работы в ГРУ. А летом 2016 года Скрипаль был в Таллине и предоставил эстонским спецслужбам информацию, позволившую им разоблачить трех агентов Кремля.
Бывший полковник ГРУ также консультировал испанскую разведку на тему связей русской мафии в Испании с влиятельными политиками в Москве. "Он продолжал сотрудничать с западными спецслужбами, что 
не нравилось его бывшим коллегам в России
", – резюмирует Шмидт-Энбом.
Следует отметить, что отношения между Москвой и Лондоном традиционно были напряженными. После окончания холодной войны большинство западных разведслужб прекратили проводить операции против СССР, а затем стран СНГ. Однако британская МИ-6 стала исключением, рассказывает Шмидт-Энбом. К примеру, британские спецслужбы активно проявили себя во время чеченской войны. К тому же, именно в Чечне МИ-6 удалось завербовать многих российских перебежчиков, подчеркивает эксперт.
Putin compares Khashoggi case to Skripal poisoning, asks why Russia condemned despite lack of proof – RT
---
Signed in as 
mikenova
Share this story on NewsBlur
Shared stories are on their way…
String of own goals by Russian spies exposes a strange sloppiness | World news
---
It must go down as one of the most embarrassing months ever for Russia's military intelligence.
In the 30 days since Theresa May revealed the cover identities of the Salisbury poison suspects, the secretive GRU (now GU) has been publicly exposed by rival intelligence agencies and online sleuths, with an assist from Russia's own president.
Despite attempts to stonewall public inquiry, the GRU's dissection has been clinical. The agency has always had a reputation for daring, bolstered by its affiliation with special forces commando units and agents who have seen live combat.
But in 
dispatching agents to the Netherlands
 who could, just using Google, be easily exposed as graduates of an elite GRU academy, the agency appears reckless and absurdly sloppy.
One of the suspected agents, tipped as a "human intelligence source" by Dutch investigators, had registered five vehicles at a north-western Moscow address better known as the Aquarium, the GRU finishing school for military attaches and elite spies. According to online listings, which are not official but are publicly available to anyone on Google, he drove a Honda Civic, then moved on to an Alfa Romeo. In case the address did not tip investigators off, he also listed the base number of the Military-Diplomatic Academy.
That was the same school where Anatoliy Chepiga, the alleged true identity of the Russian suspect in the Salisbury poisoning, finished his education. Viktor Suvorov, a GRU agent who later defected to the west, described the academy as so secret that Soviet citizens could be jailed just for revealing its existence.
The internet has now made it far harder to hide that evidence. But the GRU apparently thought that would not matter.
Meanwhile, most of the alleged agents could be found online.
One of the men, Aleksei Morenets, an alleged hacker, appeared to have set up 
a dating profile
.
Another played for an amateur Moscow football team "known as the security services team" a current player 
told 
the Moscow Times
. "Almost everyone works for an intelligence agency." The team rosters are publicly available.
Russia
 has claimed that the investigations are fake and that researchers are in league with western intelligence. But most of the evidence to uncover the spies was already out there, and conveniently timestamped on social media.
The saga began after May's announcement last month, when Vladimir Putin 
ordered the two Salisbury suspects to appear on television
. There, the two men fumbled through an awkward story about visiting Salisbury twice to see the cathedral, while an editor for state television suggested that they were gay. Homosexuality is largely treated as taboo in Russia and the government passed a law banning "gay propaganda" in 2013.
It didn't help. One of the two men was outed as a likely GRU colonel anyway, after online investigators dug up photographs from his military service and leaked passport records.
Along the way, the researchers from 
Bellingcat
 and 
the Insider
 also recognised that the men were issued sequentially numbered passports by a special division, making it easier for anyone with access to a leaked database to identify them.
And then came Thursday's bombshell: four men outed by Dutch investigators for attempting to hack into the Organisation for the Prohibition of Chemical Weapons (as well as Malaysia's investigation into a downed jetliner).
The alleged spies were caught carrying enough telephones to fill an electronics store. Moreover, like all meticulous Russians on a business trip, they held on to their taxi receipts from GRU headquarters.
Russia will publicly deny the latest reports and revelations about the alleged GRU agents. It has no other alternative. But the exposure of several consecutive European operations should raise questions about whether Russian military intelligence is being intentionally provocative or has simply gone off the rails.
String of own goals by Russian spies exposes a strange sloppiness
---
The secretive, daring GRU seems to have lost its way in the age of internet search
It must go down as one of the most embarrassing months ever for Russia's military intelligence.
In the 30 days since Theresa May revealed the cover identities of the Salisbury poison suspects, the secretive GRU (now GU) has been publicly exposed by rival intelligence agencies and online sleuths, with an assist from Russia's own president.
Related: Visual guide: how Dutch intelligence thwarted a Russian hacking operation
Continue reading…
Britain refused cooperation with Russia on Salisbury poisoning – Google Search
---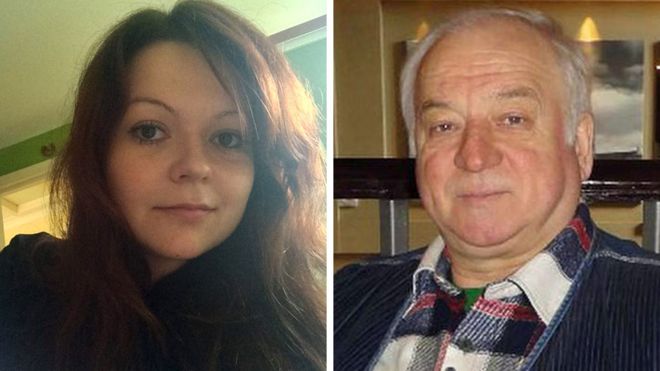 Britain refused cooperation with Russia on Salisbury poisoning – Google Search
---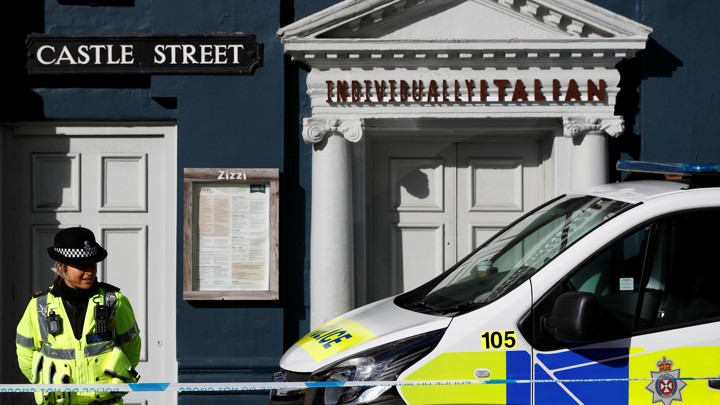 Britain refused cooperation with Russia on Salisbury poisoning – Google Search
---
Britain refused cooperation with Russia on Salisbury poisoning – Google Search
---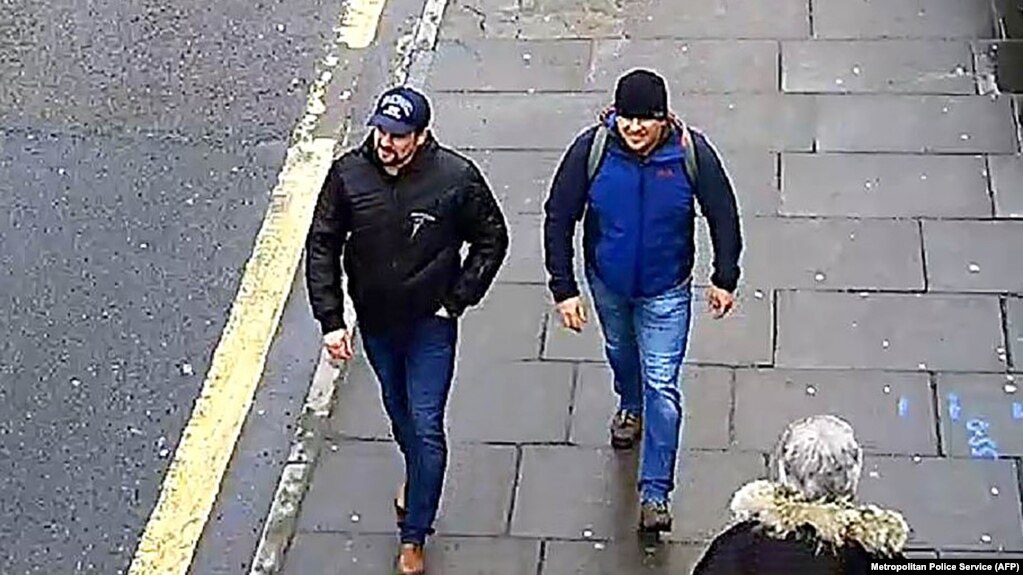 Britain refused cooperation with Russia on Salisbury poisoning – Google Search
---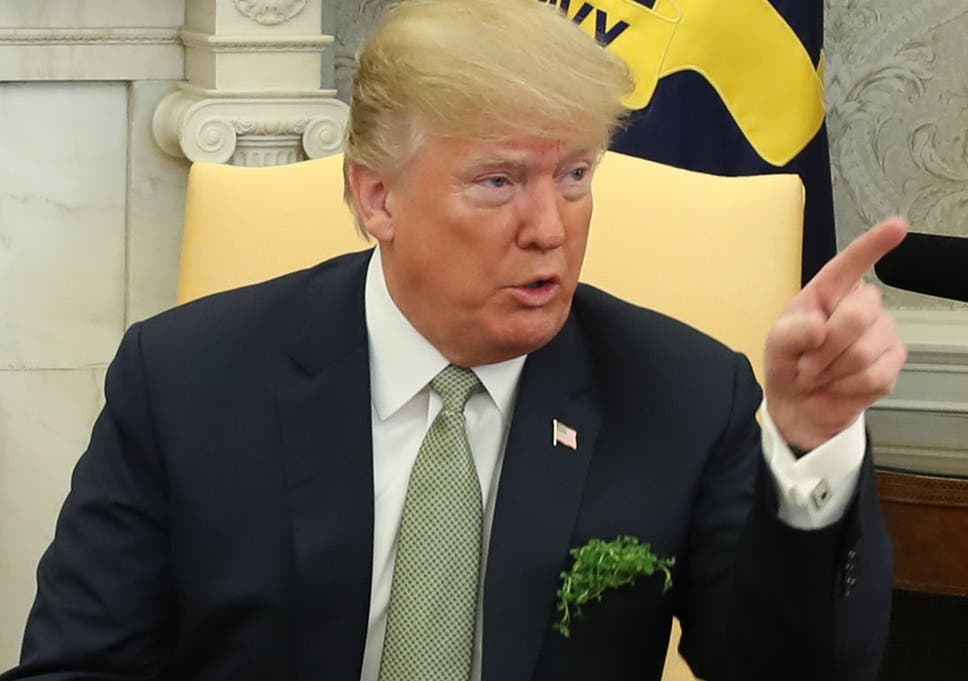 Britain refused cooperation with Russia on Salisbury poisoning – Google Search
---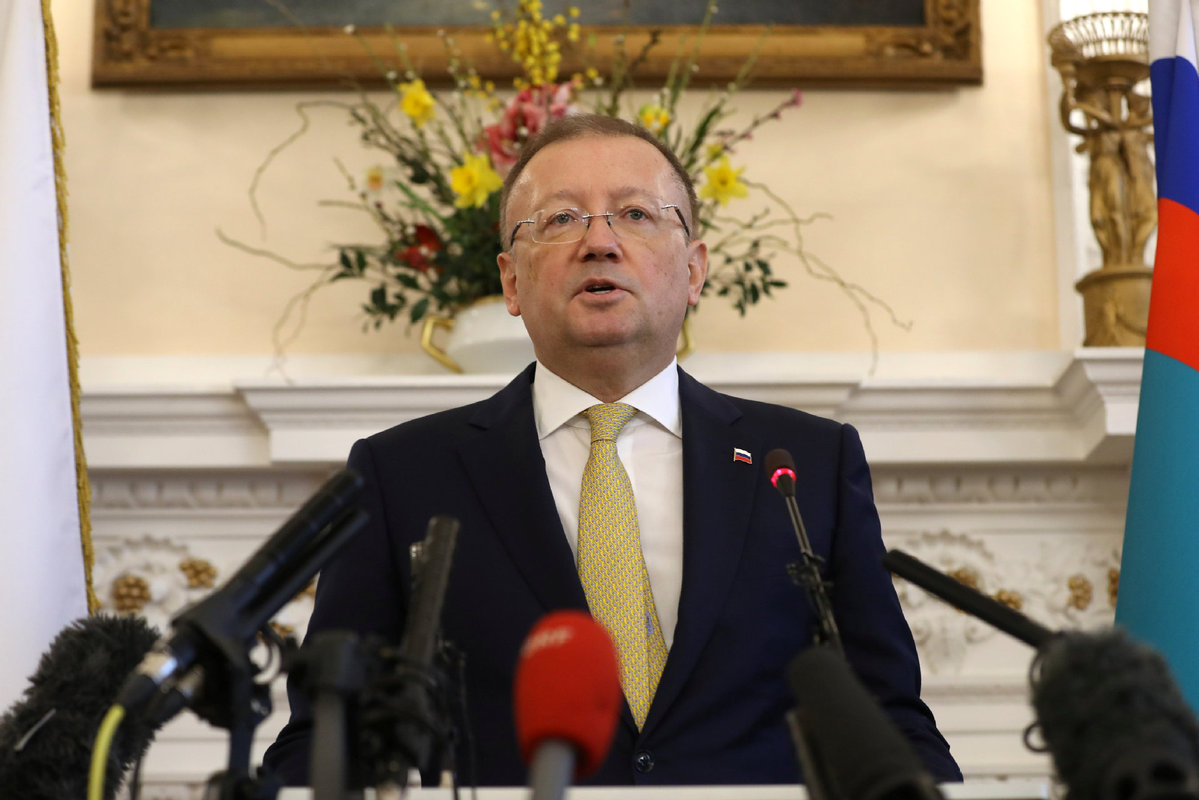 Britain refused cooperation with Russia on Salisbury poisoning – Google Search
---
Britain refused cooperation with Russia on Salisbury poisoning – Google Search
| | |
| --- | --- |
| | mikenova shared this story from Britain refused cooperation with Russia on Salisbury poisoning – Google News. |
---